The event below has concluded successfully.
The North American Bitcoin Conference (TNABC) is getting 2019 off to a hot start with an action-packed lineup worthy of the momentum of the crypto space. Set to run January 16-18, 2019, at the James L. Knight Center in Downtown Miami and a number of other high-profile venues throughout the city, TNABC will cover a wide array of topics, including blockchain technology, bitcoin and ethereum, ICOs, token sale mechanics, investing, regulation, startups, disruption and much more. Attendees can look forward to 15-minute talks from a roster of movers and shakers in the fintech industry, and there will also be plenty of opportunities to hear about new and exciting ICOs.
TNABC is brought to you by Keynote, the team behind World Blockchain Forum: Investments & ICOs and numerous other acclaimed events. Since 2012, the team has organized and ran 17 global conferences in venues ranging from Dubai to London to Los Angeles. TNABC in Miami is expected to attract more than 4,000 attendees and 150+ speakers, including innovators, thought leaders and decision makers that will illuminate tomorrow's financial landscape. The success of Keynote's 2017 and 2018 conferences have brought together all of the major players of the industry, setting the stage for a truly can't-miss event in January.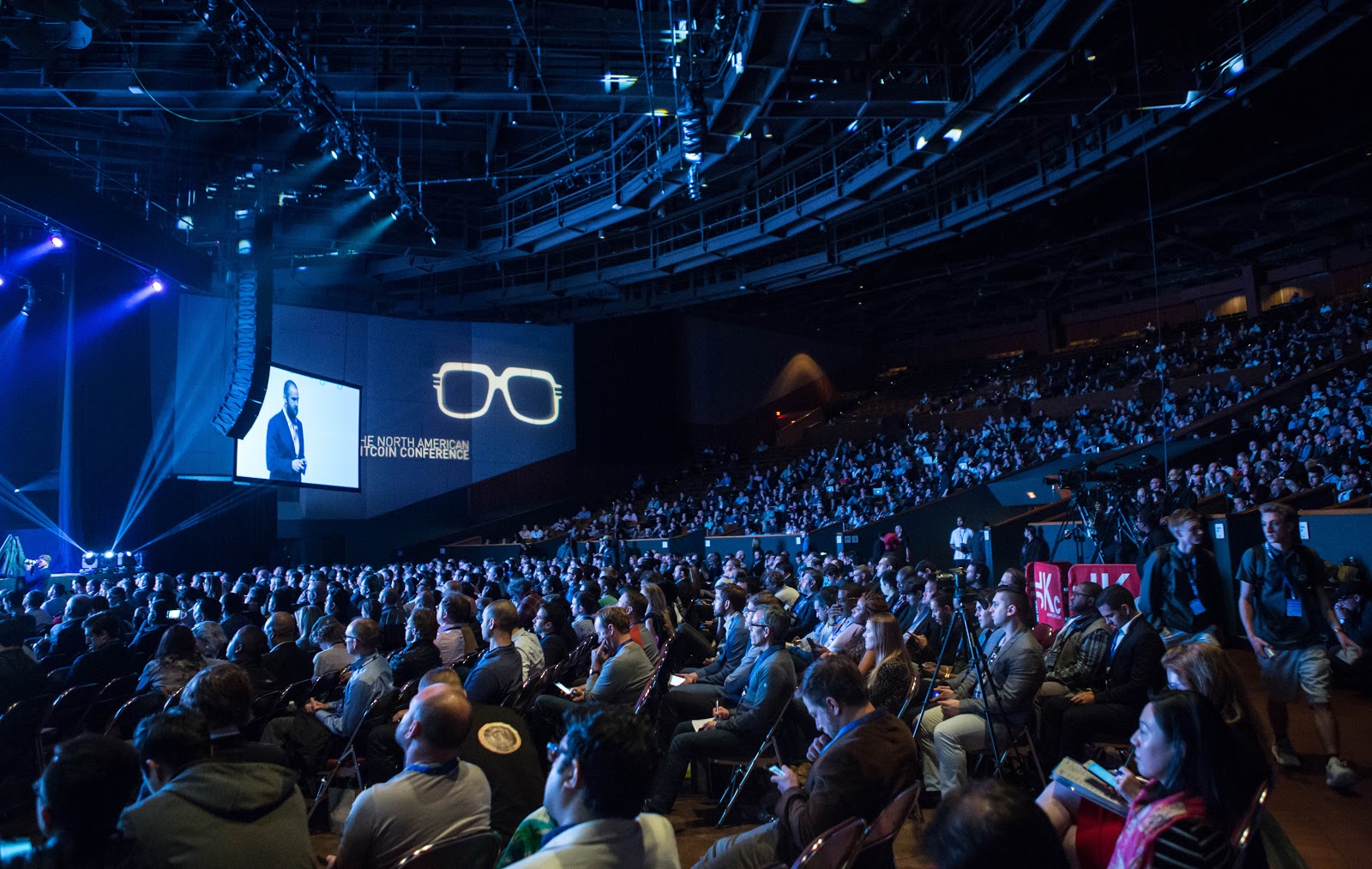 Blockchain Week 2019 is taking over Downtown Miami on January 14-22, with new events popping up daily. A host of conferences, parties, hackathons and special events are on the calendar, making Southern Florida the place to be for those interested in the cryptocurrency boom. TNABC is kicking off its festivities on January 16 with the Annual Poolside Launch Party at The Clevelander, right in the heart of the historic Art Deco District. Add in the Satoshi Decade Party on January 17 at The Wharf overlooking the beautiful Miami River, and you've got the makings for an unforgettable time!
The lineup of speakers for TNABC features some of the best and brightest minds in the fintech space, and you'll want to hear what they've got to say. Patrick Byrne, CEO of Overstock.com and founder of tØ.com, is scheduled to take the stage. As are Mate Tokay, COO of Bitcoin.com, and Charlie Shrem, bitcoin pioneer and founder of the Bitcoin Foundation. With a spacious exhibitor hall and plenty of one-on-one networking opportunities close at hand, TNABC will offer tons of chances to rub shoulders and gain insight from global industry leaders.
Without a doubt, bitcoin, blockchain technologies and ICOs have become the hottest topics in fintech, reaching levels undreamed of when the technology was created in 2008. Investment in the area from July 2017 to June 2018 surpassed all previous years combined – and then some.
Keynote conferences have been the setting for some of the industry's landmark ICOs, including ethereum at the August 2014 event in Chicago and litecoin at the 2013 European Blockchain Conference. Today, ethereum has a market cap of roughly $27 billion, and litecoin has a market cap of $2.5 billion. What's next? TNABC is your chance to ask questions and network with the upcoming ICOs and companies that are primed to change the world of blockchain.
The North American Bitcoin Conference
January 16-18, 2019
Miami, Florida
Conference Registration
---
Conference Highlights
The North American Bitcoin Conference is your chance to join the thinkers, creators and connectors who are revolutionizing the finance industry.
4,000+ attendees are expected to be present at this event.
Speakers and presenters include some of the best and brightest from the world of innovation, working to ignite discussion and illuminate tomorrow's financial landscape.
Confirmed presenters include high-ranking executives from market leaders such as Overstock.com and Deloitte.
The Annual Poolside Launch Party at The Clevelander and the Satoshi Decade Party at The Wharf make this networking opportunity even more exciting.
Blockchain Week 2019 takes over Downtown Miami on January 14-22, with TNABC serving as the centerpiece.