The event below has concluded successfully.
Fintech innovation continues at a blistering pace. FinovateSpring 2019 will help keep you informed and up-to-date on the next big advantage – before your competition. The next iteration of the popular Finovate series is set to take place on May 8-10, 2019, at the Hilton San Francisco Union Square. Attendees can also participate in an additional Summit Day on May 7, 2019. FinovateSpring is your opportunity to see the best of the Bay Area's fintech through the unique, short-form demos that have made Finovate events some of the most intriguing in the space. Put simply, Finovate conferences don't waste your time. For over 10 years, the event's organizers have been delivering curated, fast-paced presentations that get right to the point.
More than 1,300 attendees are expected to be on-hand for FinovateSpring, along with 120+ expert speakers spanning the entirety of the evolving fintech industry. In total, 60+ innovative fintech demos are on the agenda, with each presenter getting just seven minutes to deliver his or her message – no slides or video allowed. Representatives from Strands and Mastercard and U.S. Bank will join executives, directors and innovators operating throughout the finance and banking industries to present the latest and greatest innovations driving the market.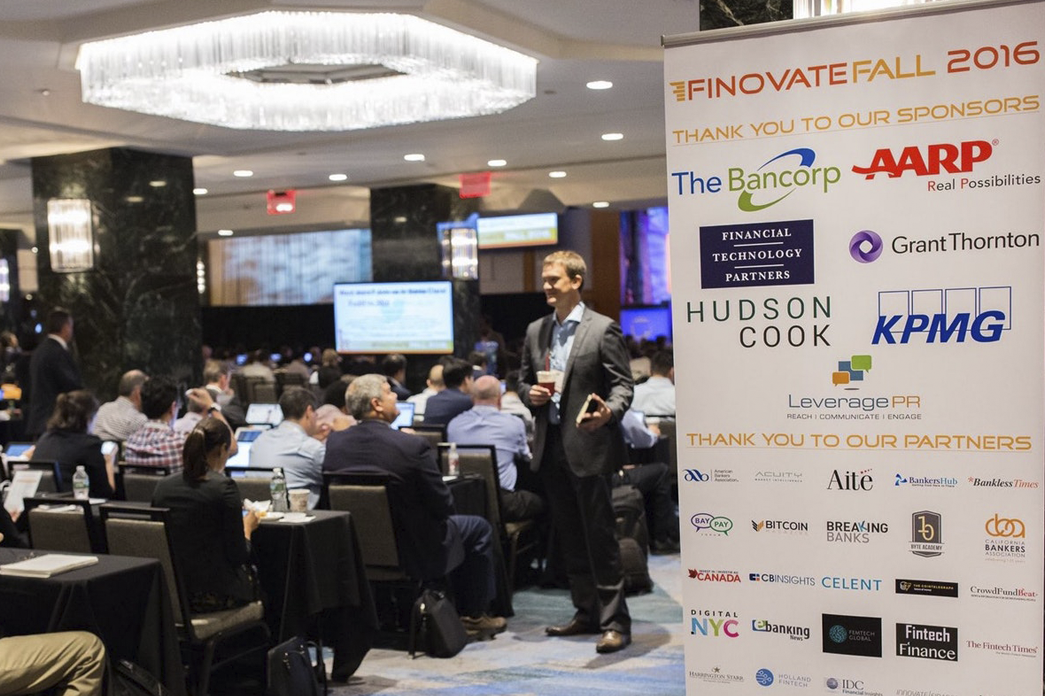 Whether you're a banker, venture capitalist, entrepreneur or member of the press, Finovate has the insight and ideas you need to stay current. This isn't your typical trade show floor. It's your chance to speak directly to innovators behind the most exciting tech in finance and meet people from financial institutions and VC firms interested in using or investing in it. FinovateSpring is specially structured to make it easy for you to connect with the influential speakers, sponsors and demoers who will come together for the event. Don't forget to check out FinovateSpring's customized networking app!
The lineup of confirmed speakers for FinovateSpring is growing by the day, but there are already a number of noteworthy leaders from major fintech players that you won't want to miss. Keynote speaker Tim Urban, founder of Wait But Why, is scheduled to take the stage, as are Vivek Bedi, vice president of digital product with Northwestern Mutual, and Franziska Bell, director of data science with Uber. With over 120 expert speakers already confirmed for the event, attendees are guaranteed to enjoy a comprehensive overview of the present and future of the fintech space.
If you're in the market for an even wider look into the technology that's driving the future of the finance industry, FinovateSpring's Summit Day on May 7 is a can't-miss opportunity. A new addition to Finovate events for 2019, FinovateSpring's Summit Day will be taking a deeper dive into Artificial Intelligence and Customer Experience.
For more than a decade, Finovate events have been a mainstay on the calendars of leaders in the evolution of finance and technology. FinovateSpring is no exception. From the main-stage presentations to the four dedicated streams spanning Digital Banking, Digital Payments, Digital Community Banking and Digital Lending, the Finovate team has once again gone the extra mile to provide a comprehensive overview of the companies and individuals that are shaping the future of fintech.
The short-form demos ensure that there will be no unnecessary filler or fluff to waste your time, and opportunities to speak directly to founders and senior executives from demoing companies prove that this isn't your typical trade show floor. Whatever excites you about the fintech industry, FinovateSpring is sure to leave you with new ideas and a fresh outlook.
FinovateSpring 2019
May 8-10, 2019
San Francisco, California
Conference Registration
---
Conference Highlights
FinovateSpring 2019 is your chance to see the future of fintech, live on stage.
1,300+ attendees are expected to be present at this event.
Speakers and presenters include some of the world's top blockchain and fintech industry experts.
Confirmed presenters include high-ranking executives from market leaders such as HSBC, Northwestern Mutual and Uber.
60+ innovative fintech companies will provide fast-paced, no-fluff demos on the latest innovations in financial technology.
Dedicated summit day will offer a deep dive into the next big innovations steering the future of the fintech industry.