The event below has concluded successfully.
VanFUNDING 2018, organized by the National Crowdfunding & Fintech Association of Canada (NCFA) and a network of partners, is an expanded, fourth annual leading financial technology and capital conference that's set to take place in Western Canada's largest city on November 29-30, 2018, at the JW Marriott Parq Vancouver. The anticipated event will bring together a "Who's Who" of industry experts and fintech innovators to explore the explosive growth in blockchain, AI, finance & funding innovations, global market developments and alternative investment opportunities.
More than 350 attendees are expected to be present at VanFUNDING 2018 to explore the latest and greatest that fintech has to offer. The event's organizers have secured a lineup of 50+ speakers from some of the industry's most recognizable companies to deliver a day and a half of world-class education, funding and networking opportunities via keynotes, TEDx-style presentations, panels, workshops, executive round tables, investor pitching, meeting exchanges and mentoring on a range of topics.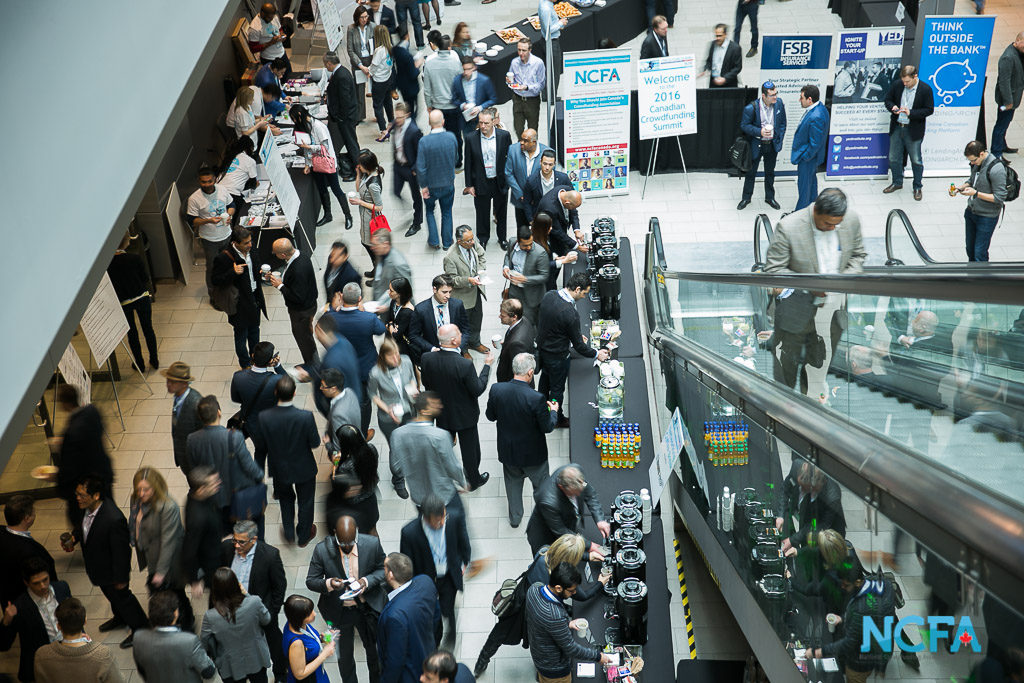 NCFA Founder and CEO Craig Asano and VanFUNDING team and partners have put together an impressive roster of keynote speakers led by VanFUNDING 2018 Master of Ceremonies Brittany Whitmore, CEO and founder of Exvera Communications Inc. Attendees can look forward to thought-provoking presentations from Toufi Saliba, founder and CEO of TODA Network; Paul Schulte, founder and managing editor of Schulte Research; Zach Smith, CEO and co-founder of Funded Today; Rojin Nair, general manager of fintech solutions with Celero; and Brady Fletcher, managing director, TSX Venture Exchange at TMX Group.
The event will also offer a glimpse into the regulatory side of the industry. Mark Wang, director, capital markets regulation with the British Columbia Securities Commission, will be delivering a keynote on the province's consultation results and perspectives on emerging fintech regulation.
For prospective investors, nine promising companies will be presenting in a Dragon's Den style format. It's a great chance to discover high growth deals in hot sectors such as blockchain, AI, fintech, cannabis and real estate, and connect with other investors. For startups and scaleups, this is an unprecedented opportunity to connect with early stage and growth funding sources and expert advisors to accelerate your company's access to capital and funding strategies. If you're interested in the evolution of fintech and blackchain technology, this is a can't-miss event.
This theme of this year's VanFUNDING conference, CONVERGE, immerses participants and builds bridges with the most disruptive emerging technologies, capital market innovations and key stakeholders that are powering new global markets, new decentralized models, new forms of computer intelligence, new IP, new infrastructure and new alternative investment opportunities that encapsulate the vision of a Web 3.0.
Consumers, businesses, incumbents, institutions and governments can no longer sit on the sidelines. The convergence, decentralization and digital transformation of financial technologies is accelerating at break-neck speed globally, impacting the future of finance and society at all levels. We are witnessing unprecedented change that will impact our daily lives in how we interact with financial services, generate digital wealth, invest, evaluate, consume, vote, store, transfer and purchase anything of value. How fast will already existing services be adopted by the masses, which continents will quantum leap to the future, which companies will transform the global ecosystem as they scale? VanFUNDING 2018 will explore these topics and more!
VanFUNDING 2018
November 29-30, 2018
Vancouver, BC
Get Your Tickets Now!
---
Conference Highlights
VanFUNDING 2018 is a not-to-be-missed blockchain, fintech & funding innovation and alt investing conference
Extensive lineup of 50+ speakers from some of the sector's most promising companies
Keynote presentations from industry leaders and regulators, including Mark Wang, director, capital markets regulation with the British Columbia Securities Commission
Nine startups and scaleups scheduled for Dragon's Den-style pitches to potential investors
Connect with leading experts and learn how to build, buy or sell in Canada's innovation finance markets
New to the program this year is storytelling, culminating in the first fintech digital pop-up magazine