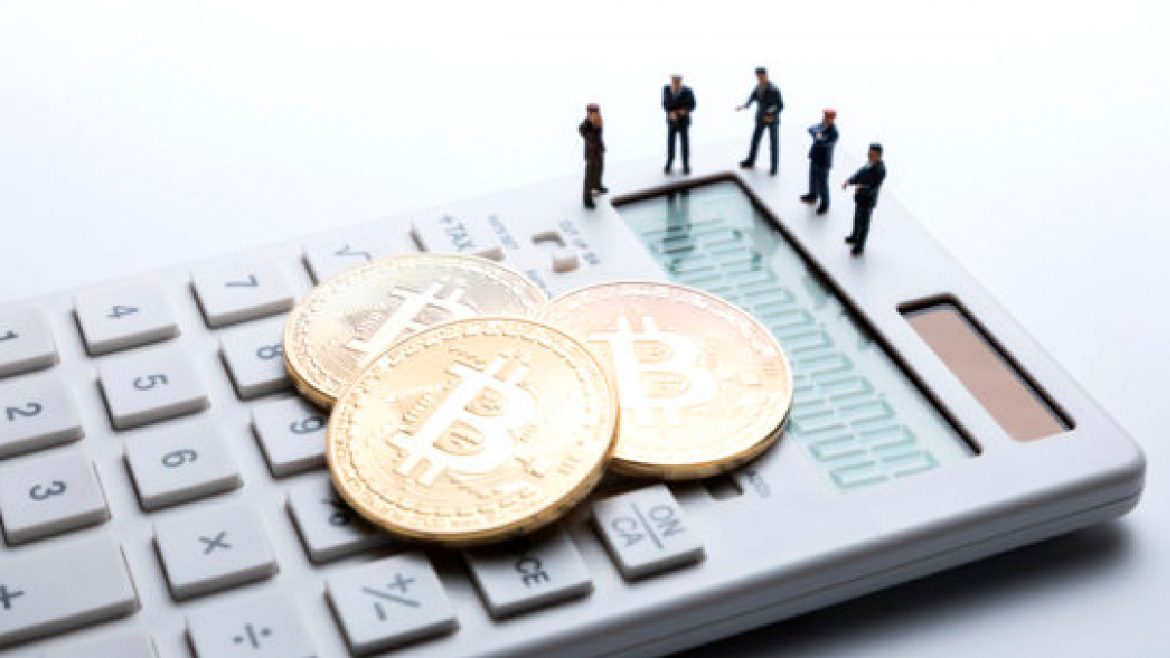 According to Deloitte's weekly global economy update, the U.S. – China trade war is heating up due to statements and actions made by the United States that could exacerbate the geo-political atmosphere with world-wide effect. With massive losses on Chinese stock exchanges and outflow of investor funds from China, there is no positive end in sight for the global economy as we know it. Leading Asian economies like India have taken a negative stand on cryptocurrencies despite struggling with an economic slowdown.
Experts are speculating the causes of the slowdown and possible solutions for breathing life into a dying economy. One solution that is popular and has been put forward several times is that of a Bitcoin economy.
If you follow the FinTech space then you are already aware of the popularity of Bitcoin. There have been heated debates about its purpose and it's use, instead of fiat money. The leading cryptocurrency promises lower transaction fees, have faster payment settlement, and may even be the ideal global currency. For some, it even means the fruition of their dream to have true Universal Basic Income (UBI).
Bitcoin has been making headlines ever since its historic bull run of December 2017, and the cryptocurrency is always the talk of crypto Twitter. From speculation to massive volatility and price swings, Bitcoin is tulips to some and digital gold to others. When it was first launched in 2009, the cryptocurrency's purpose was to serve as digital electronic cash.
The highlight of the whitepaper was Bitcoin's decentralization and P2P nature of transaction. Bitcoin introduced a generation to a decentralized way of transacting among themselves at a fraction of the cost; cutting out centralized institution like a bank with faster, cheaper transactions.
Though Bitcoin took time to become popular and hasn't yet gone completely mainstream, there has been a flurry of conversation around its practical applications. Investors have started dialogue on replacing gold with Bitcoin, and announced Bitcoin to be the "digital gold of the century," while traders are waiting to try their hand at Bitcoin futures. Inspired by Bitcoin's core underlying technology – blockchain – several other cryptocurrencies tried to launch similar project and add more features, however, they never really replaced it.
That was until Facebook, a social media giant, announced the launch of its stablecoin project, Libra, in June 2019.
This stirred regulators across the globe and had them asking questions and discussing the implications of a digital currency, officially, for the first time in a decade. Institutions like the U.S. Congress, EU regulators and the PBoC started asking questions and scrutinized every detail about Libra, some say because of its association to Facebook.
The social media giant was reprimanded on its Data Privacy Scandal and the matter gained paramount importance to regulators. One thing became clear, like it or not, digital currencies are here to stay. They are changing the face of the economy, especially in third world countries that house the largest unbanked population.
Bitcoin has risen in popularity in India, Indonesia, Africa among other nations and the cryptocurrency exchanges in these countries have recorded peak trading volumes during times of economic uncertainty. This points us towards a new revelation – A Bitcoin Economy is live. It is well on its way to debut on the world stage. These countries have witnessed and harbored an active cryptocurrency ecosystem, with businesses and individuals transacting in cryptocurrencies and in some cases, even paying taxes on it. It is a fact that we cannot oversee. While the Fiat Economy is slowly growing weaker due to geo-political tension and heavy inflation, make no mistake, a Bitcoin economy is rising.
When we talk about the traditional economy, we realize that it's represented by Fortune 500 companies, top investors and the Central Banks of various countries, the Bitcoin economy is represented by a bunch of tech believers, developers, innovators and this doesn't limit Bitcoin to institutions only. It is as retail as a currency can be. The Bitcoin economy represents the people's economy.
If we talk about a Bitcoin economy replacing the existing economy, we have to consider the fact that Bitcoin is a cryptocurrency and the transactions on the Bitcoin Network cannot be traced back to the users. This makes tax collection a challenge. If there is no log or record of an individual's income, how is he expected to pay taxes? If there is no record of payments made against the sale of a product or service, how do we tax businesses? These questions are yet to be answered.
For a nation to function and serve its citizens, tax payers money is the source that the treasury runs on. In the event of no taxation, economies would fail to function. This means that while Bitcoin, an untraceable digital currency may not serve the complete purpose, a centrally issued or centralized digital currency may replace Fiat currencies.
While we speak of centrally issued currencies, I'd like to mention China's Digital RMB project that is underway and French Prime Minister La Maire announced a centralized digital currency as well. Other countries like Russia and India are exploring the idea of a centralized digital currency and evaluating its impact on their economy and on the global front.
Research and analysis may still take a few years but we may see the rise of a centrally issued stablecoin economy in Europe or Asia within the next five years. Of all the centralized digital currency projects, China may launch its Digital RMB first and set an example for the rest. Whatever be the case, we are inching closer to economies that run on digital currencies, whether Bitcoin or some other centrally issued stablecoin becomes the chosen one. The evolution of money is upon us. What happens next remains to be seen.
– This article was originally posted at CryptoTraderNews
About CryptoCurrencyWire ("CCW")
CryptoCurrencyWire (CCW) is a financial news and content distribution company that provides (1) access to a network of wire services via NetworkWire to reach all target markets, industries and demographics in the most effective manner possible, (2) article and editorial syndication to 5,000+ news outlets (3), enhanced press release services to ensure maximum impact, (4) social media distribution via the Investor Brand Network (IBN) to nearly 2 million followers, (5) a full array of corporate communications solutions, and (6) a total news coverage solution with CCW Prime. As a multifaceted organization with an extensive team of contributing journalists and writers, CCW is uniquely positioned to best serve private and public companies that desire to reach a wide audience of investors, consumers, journalists and the general public. By cutting through the overload of information in today's market, CCW brings its clients unparalleled visibility, recognition and brand awareness.
To receive instant SMS alerts, text CRYPTO to 77948 (U.S. Mobile Phones Only)
CryptoCurrencyNewsWire is where News, content and information converge via Crypto.
For more information, please visit https://www.CryptoCurrencyWire.com
Please see full terms of use and disclaimers on the CryptoCurrencyWire (CCW) website applicable to all content provided by CCW, wherever published or re-published: http://CCW.fm/Disclaimer
CryptoCurrencyWire (CCW)
New York, New York
www.CryptoCurrencyWire.com
212.994.9818 Office
Editor@CryptoCurrencyWire.com
CryptoCurrencyWire is part of the InvestorBrandNetwork.
This article contains Third-Party Content submitted by third parties, including articles submitted through the CCW Premium Partnership Program. All opinions, statements and representations expressed by such third parties are theirs alone and do not express or represent the views and opinions of CCW or its affiliates and owners. Content created by third parties is the sole responsibility of such third parties, and CCW does not endorse, guarantee or make representations concerning the accuracy and completeness of all third-party content. You acknowledge that by CCW providing you with this internet portal that makes accessible to you the ability to view third-party content through the CCW site, CCW does not undertake any obligation to you as a reader of such content or assume any liability relating to such third-party content. CCW expressly disclaims liability relating to such third-party content. CCW and its members, affiliates, successors, assigns, officers, directors, and partners assume no responsibility or liability that may arise from the third-party content, including, but not limited to, responsibility or liability for claims for defamation, libel, slander, infringement, invasion of privacy and publicity rights, fraud, or misrepresentation, or an private right of action under the federal securities laws of the United States or common law. Notwithstanding the foregoing, CCW reserves the right to remove third-party content at any time in its sole discretion.