Why the affluent, influential and investment savvy are all diving into this revolution in the world of fine arts.
Cryptocurrency Art refers to rare digital works of art associated with a unique technology utilizing tokens created as contracts and exist on the Ethereum (ETH) blockchain platform. Similar to traditional artwork, the concept allows you to possess verifiable ownership of a digital art piece. Equivalent to an original signed Picasso, this technology not only authenticates artwork but the ownership of it as well. These tokens are referred to as "NFT's"(non-fungible tokens); digital objects that have value, scarcity, and permanence. Leaving an immutable record of every piece ever created, purchase price, value, and history of resale.
In December 2020 Art Basel, an annual mecca for the globetrotting, art-buying elite, showcased an estimated $270 million worth of paintings, sculptures, and other fine art in a virtual viewing room magnifying the need for this modern-day art revolution. With most museums, galleries and showcases being closed, artists have now pivoted to presenting their work in the digital space using online showrooms and NFT trading platforms.
"EQUIVALENT TO AN ORIGINAL SIGNED PICASSO, THIS TECHNOLOGY GIVES THE ARTWORK AUTHENTICITY AND OWNERSHIP OF AUTHENTICATION."
NFTs
(non-fungible tokens)
"ARE DIGITAL OBJECTS THAT HAVE VALUE, SCARCITY AND PERMANENCE"
ARTISTS ON THE RISE IN 2021
With the current NFT market valued at well over 200 million (USD), coupled with the explosion of Ethereum (ETH) over the past year and the fact all NFTs are created, purchased, and valued with Ether (ETH). Crypto Art is attracting the world's most famous and sought-after artists. From the likes of Takashi Murakami, KAWS, and Jeff Koons, this art revolution has also quickly gained the attention of collectors, investors, and millennial retail traders just the like.
Famous artists have already begun to capitalize on this market. Take for example Justin Roiland the co-creator of the "Rick and Morty" show. Roiland sold his NFT collection "The Best I Could Do" for over a million dollars in Ether through the NFT auction house Nifty Gateway.
As always, with change comes opportunity. And, in this new frontier of fine arts, the usual household names aren't exactly the ones leading the scene. For instance, take the artist known as Beeple who is currently dominating the NFT world as the highest-grossing Crypto artist to date with estimated sales of over 7 million (USD). Interesting enough Beeple's first-ever NFT piece went for 1.49 Ethereum, valued at two thousand dollars at the time. Yet, Beeple's latest collection just sold for 498.793 (ETH), currently valued at $792,680.00. If this isn't a leading indicator of an upwardly trending market then I don't know what is.
With the undeniable explosion of Cryptocurrency, congruent with a massive influx of next-generation retail investors, the year 2021 has turned out to be the pinnacle moment for rising Crypto artists and investment opportunists. New artists such as Pak, Slimesunday, Alotta Money, Coolie, and Thato are not only aggressively authoring this new chapter in the book of fine arts but they are definitely "cashing in" or more accurately put, "cryptoing in" while doing so.

Annibale Siconolfi, aka Inward, is a 3D artist and architect from Italy. His "Cryptonia series" features 3D landscapes of the first city in the world based on a blockchain ecosystem.  Start biding now because his works will "10x" by the end the year.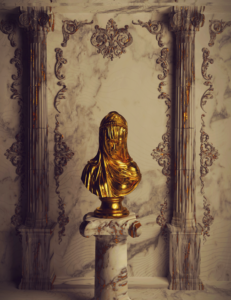 Morten Lasskogen, aka I am Moteh, is a surrealist based in Denmark. His digital abstract imagery emanate a lucid dream state while searching for one's next level of consciousness. Morten's pieces are the "coin stocks" of NFT art.  His works will certainty increase value to any NFT portfolio this year.
Another must know name is Gary Cartlidge, a UK based Graphic Designer and street artist. His abstract, minimalism, sometimes maximalism styles has a controversial edge. Asking questions and giving answers to past, current and future events, Cartilage pieces have already started reselling for upwards of 30 Ether. So if the opportunity arises to bid on one of his epic pieces, pull the trigger because it's guaranteed to skyrocket in value.
Goldweard, is a digital sculptor, creates a wide variety of digital renderings from wine glasses, to bullets, to animals. He is an artist on the rise in the NFT space with his recent work, Tortoiseshell Bull, received a bid of 6.796 ETH ($12432.81) Goldweard pieces will undoubtedly go parabolic this year.
Mankind, a digital artist with unique eye appealing landscapes seemingly set as projections of undiscovered worlds or new dimensions, takes you on journeys exploring the human condition while loosing all understanding of time and space. I'm very bullish on Mankind becoming one of 2021's most sought after NFT masterminds.
Milton Sanz, a 3D artist based in Argentina. Sanz built a name in the music industry by creating 3D generated music videos. Now his hype is being generated from his Cyrpto artworks with beautifully detailed and brilliantly colored thought provoking works.
Filip Hodas, aka hoodass. Is a 3D artist from Prague. His 'dystopia' series is centred around a "dystopian world of pop-culture icons", in which Filip depicts symbolic icons like Pacman, Bender from Futurama and Mario Mushrooms in desolate, abandoned, and overgrown landscapes. The images are incredibly stunning and sometimes shocking.  With his big social media presence, look for even bigger waves being made by hoodass in 2021.
The artist know as stuz0r is a digital artist from Arkansas. This incredibly talented artist definitely stands out, with his powerful eye grabbing style themed in the "not so distant" future. With subtle and sometimes not so subtile details that have the observer contemplating the deeper meaning of each piece, undoubtedly stuz0r is one of the hottest rising artsist in 2021.
"THE ONLY WAY TO BECOME CRYPTO ART "RICH" IS BY FINDING THE RIGHT AUCTION HOUSES AND TRADING PLATFORMS TO BUILD YOUR NFT PORTFOLIO."
NFT COLLECTING AND TRADING
Crypto Art Connoisseurs, regardless if it's to trade NFTs for profit or to own a piece from one's favorite artist to pass down for generations, this is certainly a space for value creation. And, the only way to become Crypto Art "rich" is by finding the right auction houses and trading platforms to build your NFT portfolio.
Auction houses such as SuperRare, Nifty Gateway, and Rareible are the go-to platforms for purchasing, collecting, and resale of NFT Crypto Art. SuperRare is better known for carrying original single-edition "one of one" artworks while Nifty Gateway (owed by the Winklevoss twins) releases limited edition runs or "prints" of unique work produced in a limited number of impressions giving them scarcity. Each print is given an edition number and artist signature. With the goal of strictly showcasing the upper echelon of the CryptoCurrency Art world. Nifty and SuperRare are extremely selective with artists and the works they carry, only recruiting educated employees from prestigious art institutions.
Rareible is more of a community-based NFT creating/trading platform open to any artist looking to create and sell pieces, giving more opportunity for new artists to make a name for themselves while also granting collectors a chance in finding undervalued hidden gems with immense growth potential.
After purchasing NFTs, these platforms allow for collectors to publicly display their collections in personal galleries. Not only can you buy and hold these works to accumulate value, but can also display them in your home. Websites like Infinite Objects sell framed "Video Prints" which displays perpetual gallery video loops up to 24 hours, delivering the same experience as art prints or photographs. It's also culturally common for many of these Crypto artists to send the physical painting or print once the collector has acquired the piece.
"NFTS CHANGE HOW MUSIC, PHOTOGRAPHY, AND ART ARE BOUGHT AND SOLD FOREVER"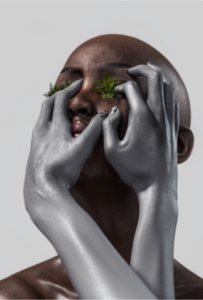 Business moguls and Whale investors from the likes of Mark Cuban and Chamath Palihapitiya have recently announced they too, Crypto Art holders. "NFTS are the next frontier of digital assets" states Palihapitiya. Going on to say "I am yeilding a fairly sizable portfolio of digital art,"   finance mogul and Dallas Mavericks owner Mark Cuban has publicly stated he is also all-in on Crypto Art, NFTs and Ethereum. "NFTs change how music, photography, and art are bought and sold forever" states Cuban, while emphasizing his belief that Ethereum is more valuable than we could've ever imagined. "Ethereum has value over Bitcoin, because more people can use it as a store of value".
There has never been a more unique time where objects of value can be created, purchased, and transacted so quickly. The infinite potential Cyrpto Art and NFT markets are creating new wealth at an astronomical pace. To put it simply, the future is now, the revolution is upon us, and the art world will never be the same.
– This article was originally created by Tony Carvajal
About CryptoCurrencyWire ("CCW")
CryptoCurrencyWire (CCW) is a financial news and content distribution company that provides (1) access to a network of wire services via NetworkWire to reach all target markets, industries and demographics in the most effective manner possible, (2) article and editorial syndication to 5,000+ news outlets (3), enhanced press release services to ensure maximum impact, (4) social media distribution via the Investor Brand Network (IBN) to nearly 2 million followers, (5) a full array of corporate communications solutions, and (6) a total news coverage solution with CCW Prime. As a multifaceted organization with an extensive team of contributing journalists and writers, CCW is uniquely positioned to best serve private and public companies that desire to reach a wide audience of investors, consumers, journalists and the general public. By cutting through the overload of information in today's market, CCW brings its clients unparalleled visibility, recognition and brand awareness.
To receive instant SMS alerts, text CRYPTO to 77948 (U.S. Mobile Phones Only)
CryptoCurrencyNewsWire is where News, content and information converge via Crypto.
For more information, please visit https://www.cryptocurrencywire.com
Please see full terms of use and disclaimers on the CryptoCurrencyWire (CCW) website applicable to all content provided by CCW, wherever published or re-published: http://CCW.fm/Disclaimer
CryptoCurrencyWire (CCW)
New York, New York
www.cryptocurrencywire.com
212.994.9818 Office
Editor@CryptoCurrencyWire.com
CryptoCurrencyWire is part of the InvestorBrandNetwork.
This article contains Third-Party Content submitted by third parties, including articles submitted through the CCW Premium Partnership Program. All opinions, statements and representations expressed by such third parties are theirs alone and do not express or represent the views and opinions of CCW or its affiliates and owners. Content created by third parties is the sole responsibility of such third parties, and CCW does not endorse, guarantee or make representations concerning the accuracy and completeness of all third-party content. You acknowledge that by CCW providing you with this internet portal that makes accessible to you the ability to view third-party content through the CCW site, CCW does not undertake any obligation to you as a reader of such content or assume any liability relating to such third-party content. CCW expressly disclaims liability relating to such third-party content. CCW and its members, affiliates, successors, assigns, officers, directors, and partners assume no responsibility or liability that may arise from the third-party content, including, but not limited to, responsibility or liability for claims for defamation, libel, slander, infringement, invasion of privacy and publicity rights, fraud, or misrepresentation, or an private right of action under the federal securities laws of the United States or common law. Notwithstanding the foregoing, CCW reserves the right to remove third-party content at any time in its sole discretion.