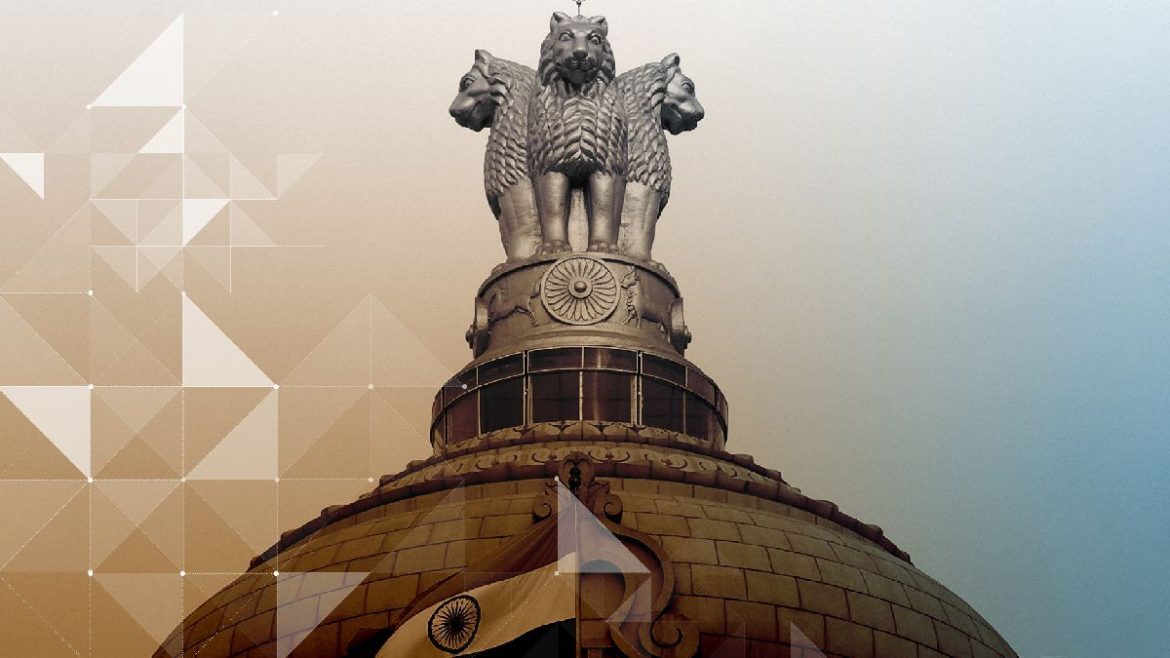 Unless you're completely new to cryptocurrency, you already know that governments being averse to the technology is nothing new. In fact, it's almost expected. The technology is still new, and with the exception of a handful of countries that have chosen to embrace cryptocurrency, most are still apprehensive to it. There have been countless times where the markets came to a grinding halt as the world waited to hear what the United States, China, or South Korea would say about cryptocurrency­. Sometimes, the markets even tanked because of it.
None of the previous policies against cryptocurrency by a major country even come close to what India's proposing––a 10-year prison sentence. The "Banning of Cryptocurrency and Regulation of Official Digital Currency Bill" prohibits anyone from mining, generating, holding, selling, transferring, and even dealing in transactions using cryptocurrency. If you're caught directly or indirectly using banned cryptocurrency, you could be subject to a "non-bailable" sentence.
But wait, there's more. Apparently, 10 years in prison isn't punishment enough. To really drive the point home that you've done messed up by holding cryptocurrency, you'll also be fined for holding cryptocurrency as well. Just how much are we talking about? According to the bill, the accused will be penalized three times the amount they've lost from holding cryptocurrency or three times the amount they've made from holding it, whichever is higher.
Oh, and just in case you're wondering what's going to happen to India's official cryptocurrency, the Digital Rupee, if the bill is passed. It's going to be exempt from the ban. Because the issue was never really about being anti-crypto. It was about being against cryptocurrencies the government can't control.
Of course, the bill has yet to pass. But if it does go through, Indians have 90 days to declare their cryptocurrencies and dispose of them before being penalized.
Hopefully, the proposed bill will be shot down and India will come up with a better way to regulate cryptocurrency. Outright banning and criminalizing the technology will probably have an adverse effect, sending transactions underground instead of stopping them completely.
For what it's worth, the Reserve Bank of India recently went on record to state they weren't consulted with or involved with writing the bill. So, maybe there's a glimmer of hope that an alternative can be worked out that pleases lawmakers, the central bank, and the citizens.
Regardless of what happens with the bill, one thing's for certain. The members of parliament who drafted the bill could've put a little more effort into naming it.
– This article was originally posted at CryptoTraderNews
About CryptoCurrencyWire ("CCW")
CryptoCurrencyWire (CCW) is a financial news and content distribution company that provides (1) access to a network of wire services via NetworkWire to reach all target markets, industries and demographics in the most effective manner possible, (2) article and editorial syndication to 5,000+ news outlets (3), enhanced press release services to ensure maximum impact, (4) social media distribution via the Investor Brand Network (IBN) to nearly 2 million followers, (5) a full array of corporate communications solutions, and (6) a total news coverage solution with CCW Prime. As a multifaceted organization with an extensive team of contributing journalists and writers, CCW is uniquely positioned to best serve private and public companies that desire to reach a wide audience of investors, consumers, journalists and the general public. By cutting through the overload of information in today's market, CCW brings its clients unparalleled visibility, recognition and brand awareness.
To receive instant SMS alerts, text CRYPTO to 77948 (U.S. Mobile Phones Only)
CryptoCurrencyNewsWire is where News, content and information converge via Crypto.
For more information, please visit https://www.CryptoCurrencyWire.com
Please see full terms of use and disclaimers on the CryptoCurrencyWire (CCW) website applicable to all content provided by CCW, wherever published or re-published: http://CCW.fm/Disclaimer
CryptoCurrencyWire (CCW)
New York, New York
www.CryptoCurrencyWire.com
212.994.9818 Office
Editor@CryptoCurrencyWire.com
This article contains Third-Party Content submitted by third parties, including articles submitted through the CCW Premium Partnership Program. All opinions, statements and representations expressed by such third parties are theirs alone and do not express or represent the views and opinions of CCW or its affiliates and owners. Content created by third parties is the sole responsibility of such third parties, and CCW does not endorse, guarantee or make representations concerning the accuracy and completeness of all third-party content. You acknowledge that by CCW providing you with this internet portal that makes accessible to you the ability to view third-party content through the CCW site, CCW does not undertake any obligation to you as a reader of such content or assume any liability relating to such third-party content. CCW expressly disclaims liability relating to such third-party content. CCW and its members, affiliates, successors, assigns, officers, directors, and partners assume no responsibility or liability that may arise from the third-party content, including, but not limited to, responsibility or liability for claims for defamation, libel, slander, infringement, invasion of privacy and publicity rights, fraud, or misrepresentation, or an private right of action under the federal securities laws of the United States or common law. Notwithstanding the foregoing, CCW reserves the right to remove third-party content at any time in its sole discretion.