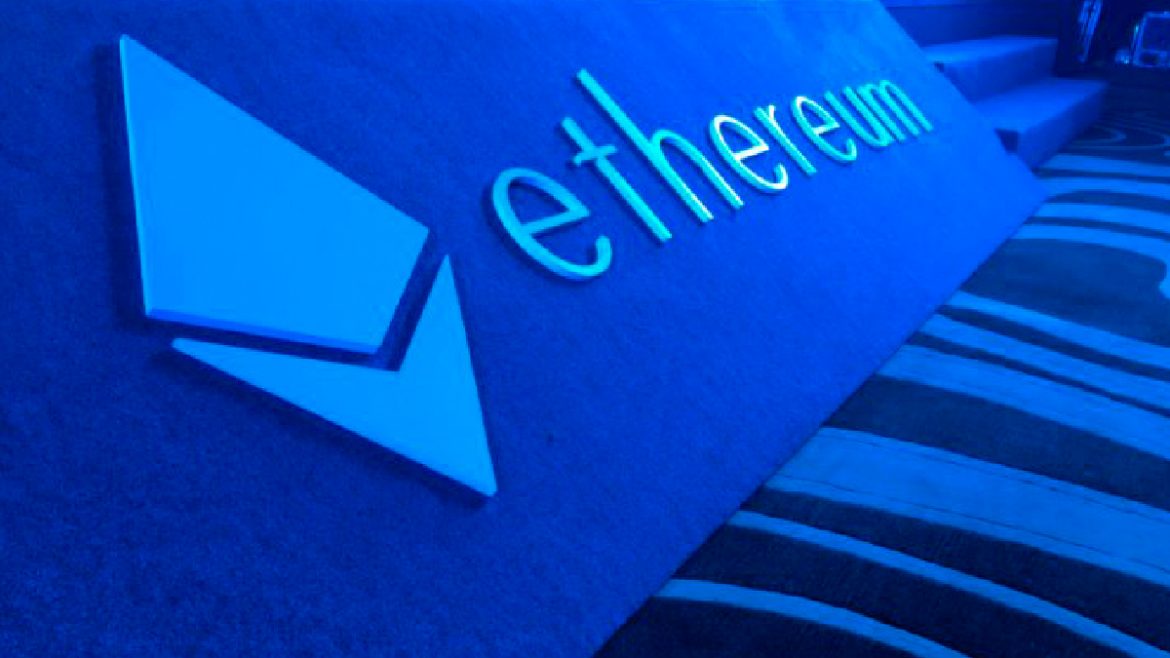 Can you devs feel the excitement as Ethereum's BUIDL week inches closer? Mark the dates of February 10-13, 2020 where BUIDL week brings with it a range of blockchain events open to the public including: tech demos, speakers, panels, and workshops throughout the state; designed to empower and educate Colorado's growing and thriving blockchain community.
For developers and community members this means learning new skills and preparing for the BUIDLathon, where "BUIDLing" kicks off on Valentine's Day, Friday, February 14th. The entire event is 100% sponsor funded so it's free to anyone who wishes to attend.
The goal of BUIDL is to encourage developers, technologists, cypher punks, coders, crypto-economists, designers, makers, and the like to join in and BUIDL.
As a completely off-topic observation, no one really knows WHY crypto people can't spell HODL or BUIDL correctly… I mean HOLD or BUILD.
While work on ETH 2.0 is underway, there is a large number of community members who are committed to BUIDLing the decentralized future. The event will bring together like minded individuals who are devs and enthusiasts around a common purpose.
When Ethereum was launched, Buterin was building a global computer.
What to expect at BUIDL
Distributed computing is the future, according to devs at ETH and Colorado is a leading community supporting this emerging technology. The 3-day event is open 24-hours a day with a wide variety of activities including talks and workshops by top blockchain influencers and experts.
There will be work on infrastructure level projects, writing documentation/tutorials/white-papers, designing UI/UX, or info-graphics. There will be mentors, resources, and provisions.
The event currently has 3000 participants, and its goal is to provide opportunities for learning and connections.
There are similar meetups like Boulder Blockchain, Ethereum Boulder, and Rocky Mountain Blockchain. All of these events have several registrations. On its website, the ETH community clearly states that the #BUIDL meme was introduced formally to the ETH community at ETHDenver; the community's response to Bitcoin's HODL.
While HODLing is important, #buidling (aka building) is much more important. Why? Because without building there will be no innovation and no decentralized future. HODLing may simply be vanity, BUIDLing is much more than that.
In general, hackathons are a great technological experience but this is going to be a developer's gathering.
BUIDLathon
As a part of the schedule, BUIDLathon participants will hack open repos and sponsor companies will offer bounties after successful completion. Repos will be listed no more than 3 days before the #BUIDLathon begins.
All prizes will be funded by company listing repos and the bounties offered to winners will range from $500-$10,000 USD each. Participants will be in teams and they are encouraged to work on any project of their choice.
There are no existing projects that would be considered in it and this will be a fair playing field for all.
The contest will recognize the top projects in dApps, tools & infrastructure. The top 5 projects will share a prize pool of a minimum of $15,000, mostly in ETH equivalent.
Participants will submit projects that qualify, as a part of the contest.
We are constantly looking for more updates and if you're following ETH BUIDL week, check this space for more updates.
– This article was originally posted at CryptoTraderNews
About CryptoCurrencyWire ("CCW")
CryptoCurrencyWire (CCW) is a financial news and content distribution company that provides (1) access to a network of wire services via NetworkWire to reach all target markets, industries and demographics in the most effective manner possible, (2) article and editorial syndication to 5,000+ news outlets (3), enhanced press release services to ensure maximum impact, (4) social media distribution via the Investor Brand Network (IBN) to nearly 2 million followers, (5) a full array of corporate communications solutions, and (6) a total news coverage solution with CCW Prime. As a multifaceted organization with an extensive team of contributing journalists and writers, CCW is uniquely positioned to best serve private and public companies that desire to reach a wide audience of investors, consumers, journalists and the general public. By cutting through the overload of information in today's market, CCW brings its clients unparalleled visibility, recognition and brand awareness.
To receive instant SMS alerts, text CRYPTO to 77948 (U.S. Mobile Phones Only)
CryptoCurrencyNewsWire is where News, content and information converge via Crypto.
For more information, please visit https://www.CryptoCurrencyWire.com
Please see full terms of use and disclaimers on the CryptoCurrencyWire (CCW) website applicable to all content provided by CCW, wherever published or re-published: http://CCW.fm/Disclaimer
CryptoCurrencyWire (CCW)
New York, New York
www.CryptoCurrencyWire.com
212.994.9818 Office
Editor@CryptoCurrencyWire.com
CryptoCurrencyWire is part of the InvestorBrandNetwork.
This article contains Third-Party Content submitted by third parties, including articles submitted through the CCW Premium Partnership Program. All opinions, statements and representations expressed by such third parties are theirs alone and do not express or represent the views and opinions of CCW or its affiliates and owners. Content created by third parties is the sole responsibility of such third parties, and CCW does not endorse, guarantee or make representations concerning the accuracy and completeness of all third-party content. You acknowledge that by CCW providing you with this internet portal that makes accessible to you the ability to view third-party content through the CCW site, CCW does not undertake any obligation to you as a reader of such content or assume any liability relating to such third-party content. CCW expressly disclaims liability relating to such third-party content. CCW and its members, affiliates, successors, assigns, officers, directors, and partners assume no responsibility or liability that may arise from the third-party content, including, but not limited to, responsibility or liability for claims for defamation, libel, slander, infringement, invasion of privacy and publicity rights, fraud, or misrepresentation, or an private right of action under the federal securities laws of the United States or common law. Notwithstanding the foregoing, CCW reserves the right to remove third-party content at any time in its sole discretion.