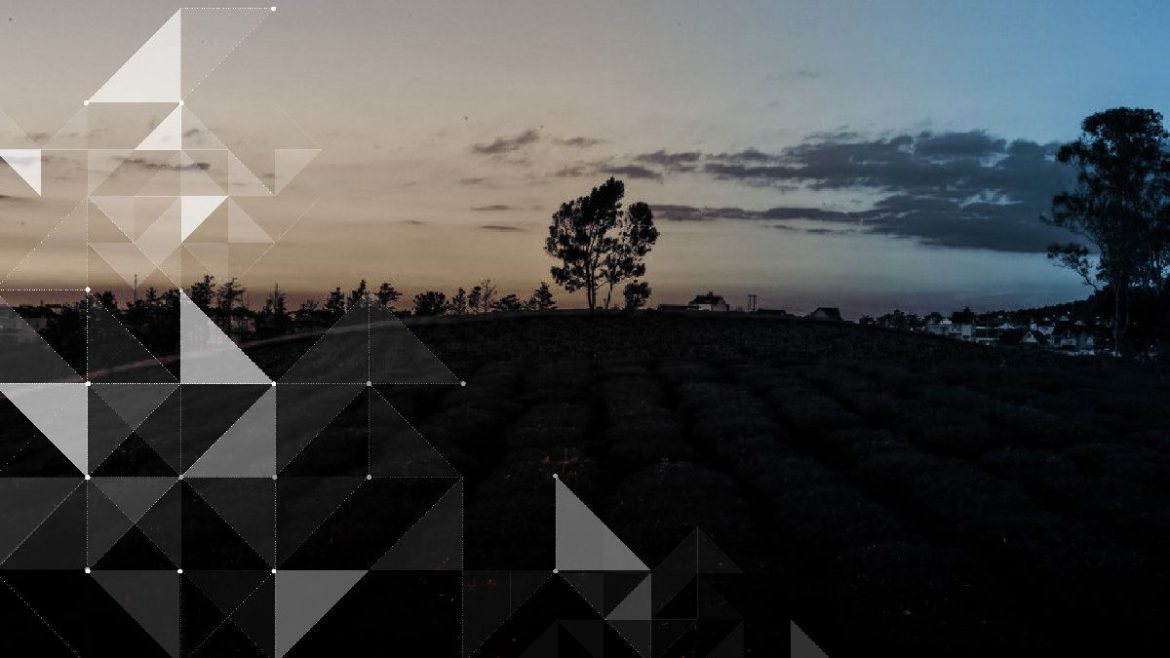 Continuing our series this week on industries that are either currently benefiting from blockchain or are looking into the possibilities, today we're plowing our way into agriculture.
Long considered an industry with few aspects that aren't long overdue for a revamp, blockchain is already being utilized for real-time data on crop quality and many believe that it may be the answer for the entire agricultural supply chain.
A decentralized ledger could provide real-time communication between all involved in the supply chain. Whether it's used to accurately clock the hours of machine usage for better maintenance, schedule more efficient harvest times, identify inefficiencies, or automatically place orders based on available stock, blockchain could make a huge and welcome difference for the industry.
Consider the farmer that is not only updated with real-time data about his crops, but has more intelligent tracking of his products as they make their way from the field, to the warehouse, to the store shelf, and even possibly rewards him with microtransactions via smart contracts whenever his products are sold. In this manner alone, blockchain technology and smart contracts could provide more consistency within several key areas of agriculture.
Using blockchain could also be used for food provenance and commodity tracking, as well as better revenue for farmers, growers, and producers in developing countries by ensuring that their products are entering supply chains with demographics that are willing to pay top dollar.
Other possible use cases for blockchain and agriculture:
AgTech IoT Optimization
Fair Pricing
Community Supported Agriculture
Subsidies Oversight
Modernizing Farm Management Software
Incentivizing Sustainable Practices
Mobile Remittance for Small Farmers
Greater Accountability for Multinationals
As with other industries we've looked at so far, there are several players already exploring the possibilities:
Origin Train — Provenance solutions via blockchain.
Ripe — Improving the visibility of food supply chains.
Ambrosus — Blockchain powered supply chain solutions.
EthicHub — Microloans and crowdfunding assistance for small farms.
Lokaal — Microloans, crowdfunding assistance, and payments for small and local farms.
AgriDigital — A grain industry commodity management platform.
In 2017, the farm management software (FMS) market was $1.5 billion and with an annual growth rate of 7.6% projected between 2017 and 2021 and the continued widespread adoption of blockchain, FMS and the industry as a whole could likely benefit greatly from blockchain utilization.
– This article was originally posted at CryptoTraderNews
About CryptoCurrencyWire ("CCW")
CryptoCurrencyWire (CCW) is a financial news and content distribution company that provides (1) access to a network of wire services via NetworkWire to reach all target markets, industries and demographics in the most effective manner possible, (2) article and editorial syndication to 5,000+ news outlets (3), enhanced press release services to ensure maximum impact, (4) social media distribution via the Investor Brand Network (IBN) to nearly 2 million followers, (5) a full array of corporate communications solutions, and (6) a total news coverage solution with CCW Prime. As a multifaceted organization with an extensive team of contributing journalists and writers, CCW is uniquely positioned to best serve private and public companies that desire to reach a wide audience of investors, consumers, journalists and the general public. By cutting through the overload of information in today's market, CCW brings its clients unparalleled visibility, recognition and brand awareness.
To receive instant SMS alerts, text CRYPTO to 77948
CryptoCurrencyNewsWire is where News, content and information converge via Crypto.
For more information, please visit https://www.CryptoCurrencyWire.com
Please see full terms of use and disclaimers on the CryptoCurrencyWire (CCW) website applicable to all content provided by CCW, wherever published or re-published: http://CCW.fm/Disclaimer
CryptoCurrencyWire (CCW)
New York, New York
www.CryptoCurrencyWire.com
212.994.9818 Office
Editor@CryptoCurrencyWire.com
This article contains Third-Party Content submitted by third parties, including articles submitted through the CCW Premium Partnership Program. All opinions, statements and representations expressed by such third parties are theirs alone and do not express or represent the views and opinions of CCW or its affiliates and owners. Content created by third parties is the sole responsibility of such third parties, and CCW does not endorse, guarantee or make representations concerning the accuracy and completeness of all third-party content. You acknowledge that by CCW providing you with this internet portal that makes accessible to you the ability to view third-party content through the CCW site, CCW does not undertake any obligation to you as a reader of such content or assume any liability relating to such third-party content. CCW expressly disclaims liability relating to such third-party content. CCW and its members, affiliates, successors, assigns, officers, directors, and partners assume no responsibility or liability that may arise from the third-party content, including, but not limited to, responsibility or liability for claims for defamation, libel, slander, infringement, invasion of privacy and publicity rights, fraud, or misrepresentation, or an private right of action under the federal securities laws of the United States or common law. Notwithstanding the foregoing, CCW reserves the right to remove third-party content at any time in its sole discretion.