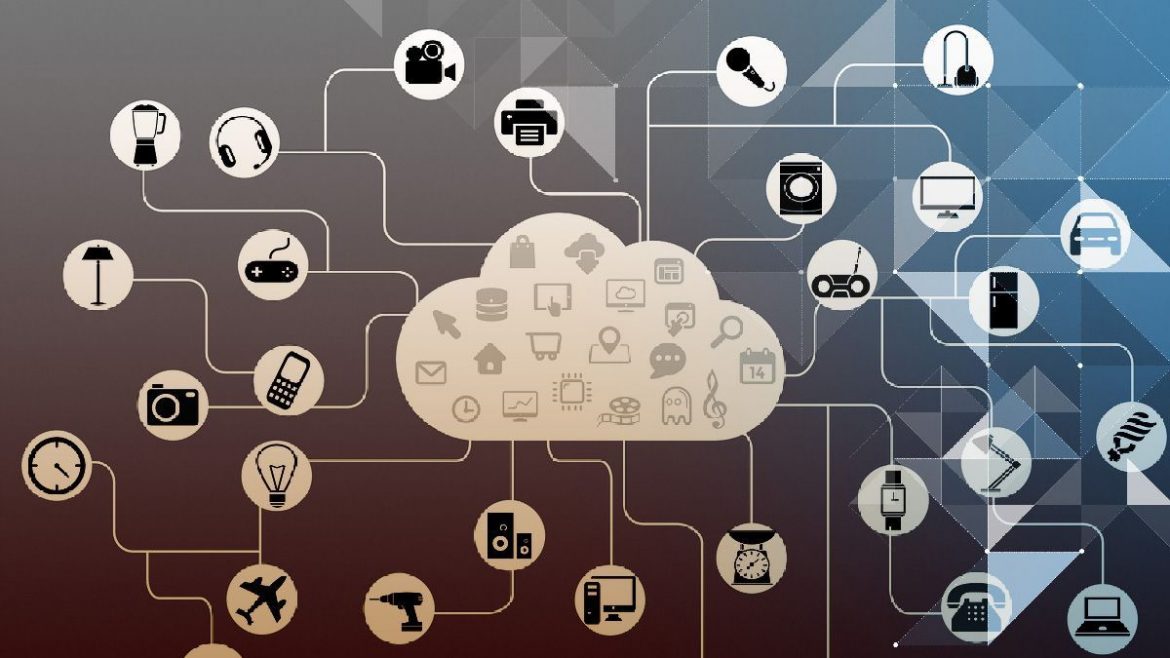 Blockchain technology is expected to take the Internet of Things (IoT) industry by storm, but why?
For starters, blockchain technology and smart devices are two of the most innovative developments in the past decade. But there's more to this partnership than innovation—blockchain stands to add real value to IoT gadgets thanks to it's decentralized, distributed network.
The addition of blockchain to IoT devices removes the need for data to travel through a centralized location. Instead, information can be distributed across the blockchain's decentralized network. This comes with a few advantages:
A decentralized network removes the chance of a single point of failure blocking communication between devices.
Decentralization increases security. Since there isn't a central database storing and sharing all the data from various IoT devices, sensitive information is much more protected against security breaches.
Decentralization makes it easier for devices to communicate and share data. They're connecting to each other rather than through a centralized hub. This means that gadgets and other smart devices can manage bugs, monitor resources, and update software more efficiently.
What's more, decentralization enables IoT platforms to analyze and distribute data taken from their devices. They can then share this information across a distributed network, where it can be used to improve user experience (UX), upgrade device capabilities, and even expand automation.
Top Blockchain Innovators in IoT Technology
Now that we've looked at some of the benefits that blockchain can bring to your smart devices, let's dive into some innovative projects leading the way.
As you can see, there are a lot of exciting new blockchain projects on the horizon. It's safe to say that blockchain technology will become a regular part of IoT platforms within the next 5 to 10 years, so be on the lookout.
– This article was originally posted at CryptoTraderNews
About CryptoCurrencyWire ("CCW")
CryptoCurrencyWire (CCW) is a financial news and content distribution company that provides (1) access to a network of wire services via NetworkWire to reach all target markets, industries and demographics in the most effective manner possible, (2) article and editorial syndication to 5,000+ news outlets (3), enhanced press release services to ensure maximum impact, (4) social media distribution via the Investor Brand Network (IBN) to nearly 2 million followers, (5) a full array of corporate communications solutions, and (6) a total news coverage solution with CCW Prime. As a multifaceted organization with an extensive team of contributing journalists and writers, CCW is uniquely positioned to best serve private and public companies that desire to reach a wide audience of investors, consumers, journalists and the general public. By cutting through the overload of information in today's market, CCW brings its clients unparalleled visibility, recognition and brand awareness.
To receive instant SMS alerts, text CRYPTO to 77948
CryptoCurrencyNewsWire is where News, content and information converge via Crypto.
For more information, please visit https://www.CryptoCurrencyWire.com
Please see full terms of use and disclaimers on the CryptoCurrencyWire (CCW) website applicable to all content provided by CCW, wherever published or re-published: http://CCW.fm/Disclaimer
CryptoCurrencyWire (CCW)
New York, New York
www.CryptoCurrencyWire.com
212.994.9818 Office
Editor@CryptoCurrencyWire.com
This article contains Third-Party Content submitted by third parties, including articles submitted through the CCW Premium Partnership Program. All opinions, statements and representations expressed by such third parties are theirs alone and do not express or represent the views and opinions of CCW or its affiliates and owners. Content created by third parties is the sole responsibility of such third parties, and CCW does not endorse, guarantee or make representations concerning the accuracy and completeness of all third-party content. You acknowledge that by CCW providing you with this internet portal that makes accessible to you the ability to view third-party content through the CCW site, CCW does not undertake any obligation to you as a reader of such content or assume any liability relating to such third-party content. CCW expressly disclaims liability relating to such third-party content. CCW and its members, affiliates, successors, assigns, officers, directors, and partners assume no responsibility or liability that may arise from the third-party content, including, but not limited to, responsibility or liability for claims for defamation, libel, slander, infringement, invasion of privacy and publicity rights, fraud, or misrepresentation, or an private right of action under the federal securities laws of the United States or common law. Notwithstanding the foregoing, CCW reserves the right to remove third-party content at any time in its sole discretion.