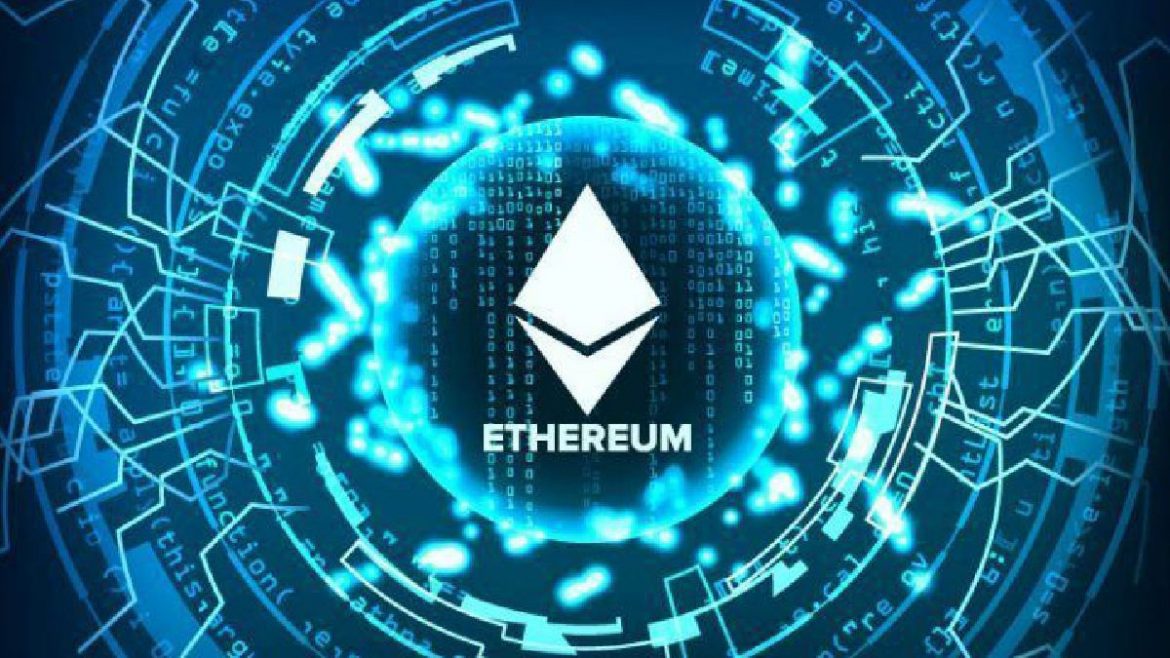 Ethereum ranks second in the crypto industry by market capitalization but in the past 24 hours there has been a steady price decline marginally at a rate of 1.08%. Ethereum is currently trading at $210.53 and it appears that market influencers are trying hard to bring the price down to $200.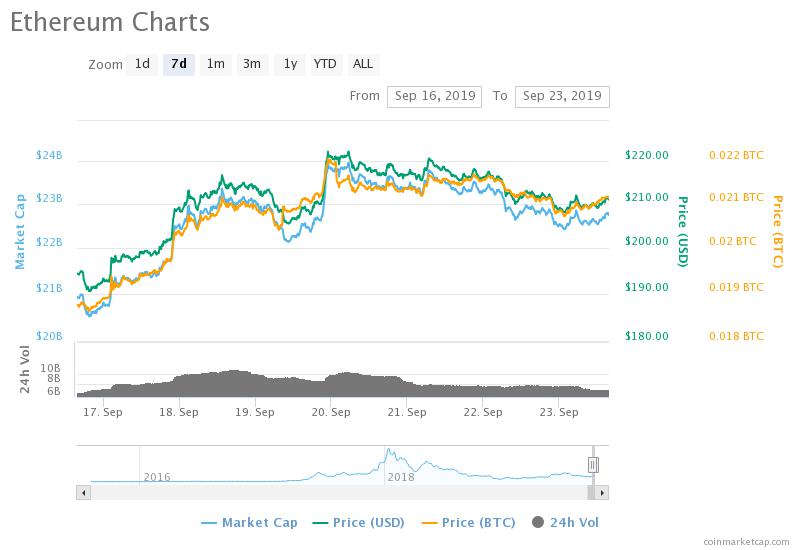 There is enough bearish pressure peaking above the line and the bears have been in control for most of September 2019. Initial resistance is near $224.8, and support lies are closer to the $174.4 level. A big break is highly unlikely as, according to most experts, altseason is here to stay. Ripple and other altcoins have been correcting upwards and gaining market capitalization and this could be a reason for the downward correction in Ethereum prices.
ETH/USD is currently trading at the $210 price level and is supported by the SMA200 after a first attempt to beat the SMA100. The situation between the price correction has led to an increase in volatility in the coming days. Above the current price, the first resistance level is at $215, then the second at $225 and the third one at $230. Below the current price, the first support level is at $205, then the second at $200.
Though the MACD on the daily ETH/USD chart retains its bullish potential, the altcoin has lost most of its optimistic supporters. The predictions are positive in the short term since the bulls currently retain leadership even though they have lost some technical strength. The bears, however, are still far from threatening the bulls level.
Crypto experts believe that ETH will revisit its trendline before climbing to $230. There is also a psychologically important support at $210; below that there could be a drop to the $190 level. If Ethereum doesn't bounce back, it may hit the low $190 level today. In the coming week, Ethereum's price action will make the direction of the price correction clear. For the time being, it appears that Ethereum is on the brink of a revival.
– This article was originally posted at CryptoTraderNews
About CryptoCurrencyWire ("CCW")
CryptoCurrencyWire (CCW) is a financial news and content distribution company that provides (1) access to a network of wire services via NetworkWire to reach all target markets, industries and demographics in the most effective manner possible, (2) article and editorial syndication to 5,000+ news outlets (3), enhanced press release services to ensure maximum impact, (4) social media distribution via the Investor Brand Network (IBN) to nearly 2 million followers, (5) a full array of corporate communications solutions, and (6) a total news coverage solution with CCW Prime. As a multifaceted organization with an extensive team of contributing journalists and writers, CCW is uniquely positioned to best serve private and public companies that desire to reach a wide audience of investors, consumers, journalists and the general public. By cutting through the overload of information in today's market, CCW brings its clients unparalleled visibility, recognition and brand awareness.
To receive instant SMS alerts, text CRYPTO to 77948 (U.S. Mobile Phones Only)
CryptoCurrencyNewsWire is where News, content and information converge via Crypto.
For more information, please visit https://www.CryptoCurrencyWire.com
Please see full terms of use and disclaimers on the CryptoCurrencyWire (CCW) website applicable to all content provided by CCW, wherever published or re-published: http://CCW.fm/Disclaimer
CryptoCurrencyWire (CCW)
New York, New York
www.CryptoCurrencyWire.com
212.994.9818 Office
Editor@CryptoCurrencyWire.com
This article contains Third-Party Content submitted by third parties, including articles submitted through the CCW Premium Partnership Program. All opinions, statements and representations expressed by such third parties are theirs alone and do not express or represent the views and opinions of CCW or its affiliates and owners. Content created by third parties is the sole responsibility of such third parties, and CCW does not endorse, guarantee or make representations concerning the accuracy and completeness of all third-party content. You acknowledge that by CCW providing you with this internet portal that makes accessible to you the ability to view third-party content through the CCW site, CCW does not undertake any obligation to you as a reader of such content or assume any liability relating to such third-party content. CCW expressly disclaims liability relating to such third-party content. CCW and its members, affiliates, successors, assigns, officers, directors, and partners assume no responsibility or liability that may arise from the third-party content, including, but not limited to, responsibility or liability for claims for defamation, libel, slander, infringement, invasion of privacy and publicity rights, fraud, or misrepresentation, or an private right of action under the federal securities laws of the United States or common law. Notwithstanding the foregoing, CCW reserves the right to remove third-party content at any time in its sole discretion.