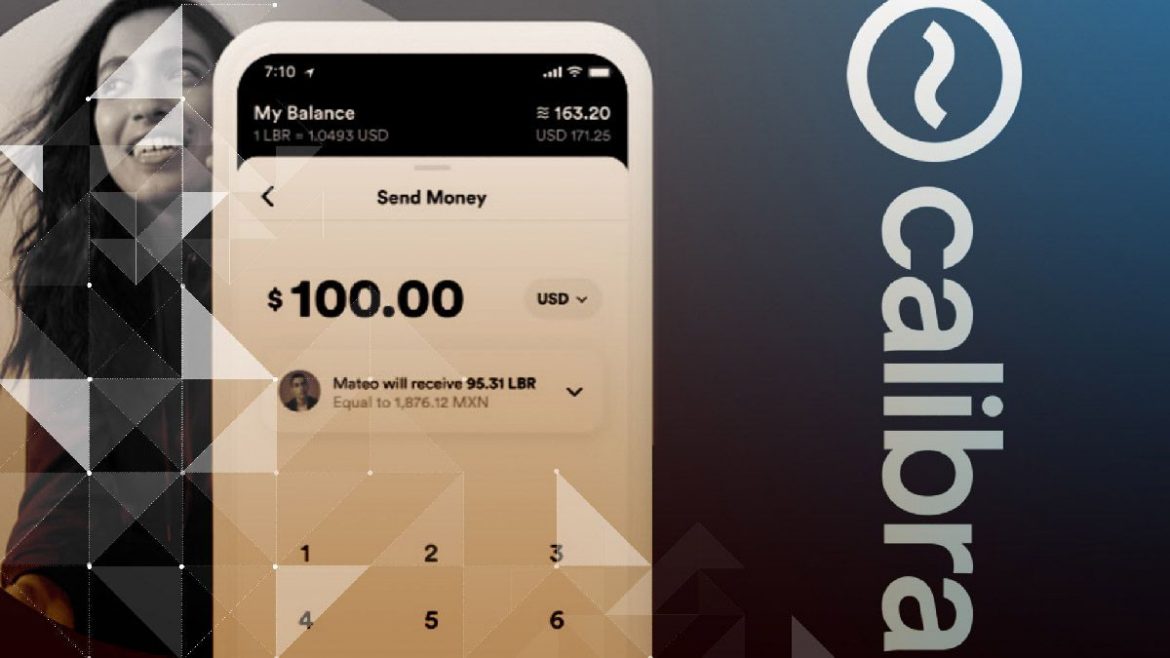 Bitcoin crossed $13000 and this fueled a positive sentiment throughout the crypto space. On decoding the bull run we found that Facebook's announcement of Libra coin, its 20+ partners firms, and the excitement over the Calibra wallet set the bull raging to the moon. It reinstated the faith of crypto traders waiting for another bull run by the end of 2019.
Facebook Announced Calibra – a digital wallet
After announcing the revolutionary currency 'Libra Coin', Facebook shared plans for Calibra, a newly formed subsidiary to provide financial services to participants in the Libra network. Naturally, there was speculation around Facebook exercising control over the Libra network and the announcement of Calibra as an entity separate from Facebook has dispelled most of the fear. Calibra will introduce a digital wallet for Libra and it is slated to be available in Messenger, Whatsapp and on the Libra app with a target launch in 2020.
What problem does Calibra solve?
Calibra aims to solve the challenge of reaching the unbanked and underbanked through their already huge network of social users because basic financial and banking services are still out of reach to most citizens of underdeveloped and third world countries. Nearly 70% of small businesses in these countries suffer due to lack of available credit and high remittance fees. Calibra digital wallet will make credit and outward remittance available to these users through WhatsApp, Messenger and their stand alone Calibra app on iOS and Android.
Just like existing payment solutions, in time Calibra will also offer services like bill pay, retail spending and buying local bus and train tickets. In order to stay within regulations, Facebook will require users of the Calibra app to complete their Know Your Customer (KYC) formalities.
Apart from retail users, Calibra digital wallet will also accept payment from institutional and corporate users. Currently Calibra only supports P2P payments using internet. In-store and POS payments will also be introduced in the future.
How safe is Calibra?
Calibra has a fraud detection feature, thus making it easy to catch fraudulent transactions. In crypto, anonymous transactions are supported, but Calibra is taking a slightly different approach because it's being hailed as a "stablecoin", KYC means your account is associated to your government-issued ID.
For anomalies, there is a dedicated customer support service to handle the issues and allow users to report fraudulent activities using in-app reporting system. Calibra also claims that customer data will not be shared with Facebook or any third-party without the consumer's consent. Facebook has always had a loose interpretation of user content and privacy and this would be a challenge.
What will happen to Whatsapp Pay?
Whatsapp Pay used UPI in India and this solved a big problem of P2P payments. Facebook's Libra does not include India for the time being due to regulatory uncertainty. A panel headed by India's Economic Affairs secretary, Subhash Chandra Garg has reportedly proposed a 10-year-long prison term for those who "mine, generate, hold, sell, transfer, dispose, issue or deal in cryptocurrencies." It is yet to be seen if Facebook's Libra and Calibra wallet will change their mind.
– This article was originally posted at CryptoTraderNews
About CryptoCurrencyWire ("CCW")
CryptoCurrencyWire (CCW) is a financial news and content distribution company that provides (1) access to a network of wire services via NetworkWire to reach all target markets, industries and demographics in the most effective manner possible, (2) article and editorial syndication to 5,000+ news outlets (3), enhanced press release services to ensure maximum impact, (4) social media distribution via the Investor Brand Network (IBN) to nearly 2 million followers, (5) a full array of corporate communications solutions, and (6) a total news coverage solution with CCW Prime. As a multifaceted organization with an extensive team of contributing journalists and writers, CCW is uniquely positioned to best serve private and public companies that desire to reach a wide audience of investors, consumers, journalists and the general public. By cutting through the overload of information in today's market, CCW brings its clients unparalleled visibility, recognition and brand awareness.
To receive instant SMS alerts, text CRYPTO to 77948 (U.S. Mobile Phones Only)
CryptoCurrencyNewsWire is where News, content and information converge via Crypto.
For more information, please visit https://www.CryptoCurrencyWire.com
Please see full terms of use and disclaimers on the CryptoCurrencyWire (CCW) website applicable to all content provided by CCW, wherever published or re-published: http://CCW.fm/Disclaimer
CryptoCurrencyWire (CCW)
New York, New York
www.CryptoCurrencyWire.com
212.994.9818 Office
Editor@CryptoCurrencyWire.com
This article contains Third-Party Content submitted by third parties, including articles submitted through the CCW Premium Partnership Program. All opinions, statements and representations expressed by such third parties are theirs alone and do not express or represent the views and opinions of CCW or its affiliates and owners. Content created by third parties is the sole responsibility of such third parties, and CCW does not endorse, guarantee or make representations concerning the accuracy and completeness of all third-party content. You acknowledge that by CCW providing you with this internet portal that makes accessible to you the ability to view third-party content through the CCW site, CCW does not undertake any obligation to you as a reader of such content or assume any liability relating to such third-party content. CCW expressly disclaims liability relating to such third-party content. CCW and its members, affiliates, successors, assigns, officers, directors, and partners assume no responsibility or liability that may arise from the third-party content, including, but not limited to, responsibility or liability for claims for defamation, libel, slander, infringement, invasion of privacy and publicity rights, fraud, or misrepresentation, or an private right of action under the federal securities laws of the United States or common law. Notwithstanding the foregoing, CCW reserves the right to remove third-party content at any time in its sole discretion.