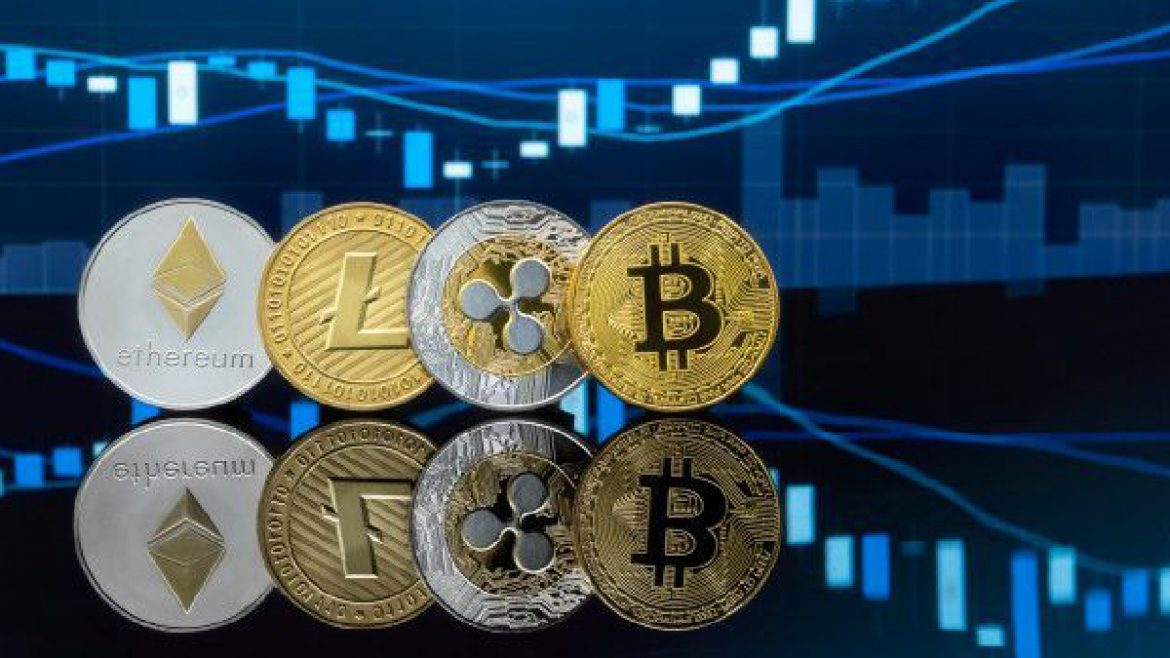 The crypto industry has over 2,308 altcoins and tokens, and almost every month hundreds of new tokens are added to the market. With every new token, there's a promise of innovation, changing the industry and the crypto ecosystem. With so many options, it gets overwhelming to pick a token to buy. However, it doesn't have to be challenging, and you can pick tokens that suit your financial goals and risk appetite. There is no right or wrong token, but there's always the best-suited tokens for different portfolios. So let's dive into this and go over facts and investment opportunities in Bitcoin and Altcoins.
Why Altcoins?
Bitcoin dominates the cryptocurrency market and stands out as a hugely successful token. However, the underlying technology is mostly outdated and doesn't serve the purpose of real-world problem-solving. Bitcoin has been the cryptocurrency poster child for as long as we can remember. It was created in 2009 by a group of anonymous developers/ developer who goes by the name – Satoshi Nakamoto.
Nakamoto's purpose was to bank the unbanked. However, the team behind Bitcoin remained anonymous and the task of taking the legacy forward fell on the shoulders of developers and the community on the internet. Several improvements and changes have been suggested in the Bitcoin source code and they tackle the challenges faced by the Bitcoin network.
and these have been implemented through a fork, like Ripple.
Blockchain technology has several features that make it easy to recreate for different industries and use cases, and this has been a leading contributor to the rise in altcoins and Tokens.
Blockchain and Bitcoin enthusiasts have created tokens for solving challenges faced by the SAS industry, Supply-chain, Operations, Quality Analysis, and Identity Management. As a result, we now have an abundance of altcoins on the market.
Challenges in the Bitcoin Network
Although Bitcoin undoubtedly has a host of advantages, it has its flaws like high transaction fees. Since miners choose the transactions that they process, they choose the ones with higher fees. Bitcoin was originally meant to have low transaction fees for driving its adoption. There have been increasing concerns on the heavy energy consumption that Bitcoin mining requires, and the world needs 'eco-friendly' alternatives.
Altcoins: The faster and cheaper alternative
Altcoins like Ethereum, Ripple, Bitcoin Cash, EOS, Stellar Lumens and Litecoin rank in top 25 cryptocurrencies according to market capitalization. The problems solved by these altcoins required faster transactions and low fees. Each altcoin offers something different. When the Bitcoin network is congested, altcoins are an option to fall back on. Most of the altcoins function uniquely and a Bitcoin blockchain could never serve the same purpose as them. For instance, Po.et (POE) is built around a platform where publishers and content creators can easily manage their licensing. These altcoins are well adjusted to innovation in technology.
While altcoins are tackling challenges effectively, their relative lack of exposure limits the scope for growth in their demand and price. Few altcoins like Ripple, Litecoin, and Bitcoin cash have great demand but others simply do not. Moreover, there is a limited number of outlets and ways in which you can use many altcoins as they simply are not accepted as widely as Bitcoin.
Bitcoin is the largest currency according to market capitalization and supply, that doesn't mean that altcoins are worthless. The best bet is to diversify your portfolio and purchase some Bitcoin as well as altcoins that rank in the top 25. The purpose of diversifying is to minimize exposure to risk and make an informed investment.
– This article was originally posted at CryptoTraderNews
About CryptoCurrencyWire ("CCW")
CryptoCurrencyWire (CCW) is a financial news and content distribution company that provides (1) access to a network of wire services via NetworkWire to reach all target markets, industries and demographics in the most effective manner possible, (2) article and editorial syndication to 5,000+ news outlets (3), enhanced press release services to ensure maximum impact, (4) social media distribution via the Investor Brand Network (IBN) to nearly 2 million followers, (5) a full array of corporate communications solutions, and (6) a total news coverage solution with CCW Prime. As a multifaceted organization with an extensive team of contributing journalists and writers, CCW is uniquely positioned to best serve private and public companies that desire to reach a wide audience of investors, consumers, journalists and the general public. By cutting through the overload of information in today's market, CCW brings its clients unparalleled visibility, recognition and brand awareness.
To receive instant SMS alerts, text CRYPTO to 77948 (U.S. Mobile Phones Only)
CryptoCurrencyNewsWire is where News, content and information converge via Crypto.
For more information, please visit https://www.CryptoCurrencyWire.com
Please see full terms of use and disclaimers on the CryptoCurrencyWire (CCW) website applicable to all content provided by CCW, wherever published or re-published: http://CCW.fm/Disclaimer
CryptoCurrencyWire (CCW)
New York, New York
www.CryptoCurrencyWire.com
212.994.9818 Office
Editor@CryptoCurrencyWire.com
This article contains Third-Party Content submitted by third parties, including articles submitted through the CCW Premium Partnership Program. All opinions, statements and representations expressed by such third parties are theirs alone and do not express or represent the views and opinions of CCW or its affiliates and owners. Content created by third parties is the sole responsibility of such third parties, and CCW does not endorse, guarantee or make representations concerning the accuracy and completeness of all third-party content. You acknowledge that by CCW providing you with this internet portal that makes accessible to you the ability to view third-party content through the CCW site, CCW does not undertake any obligation to you as a reader of such content or assume any liability relating to such third-party content. CCW expressly disclaims liability relating to such third-party content. CCW and its members, affiliates, successors, assigns, officers, directors, and partners assume no responsibility or liability that may arise from the third-party content, including, but not limited to, responsibility or liability for claims for defamation, libel, slander, infringement, invasion of privacy and publicity rights, fraud, or misrepresentation, or an private right of action under the federal securities laws of the United States or common law. Notwithstanding the foregoing, CCW reserves the right to remove third-party content at any time in its sole discretion.