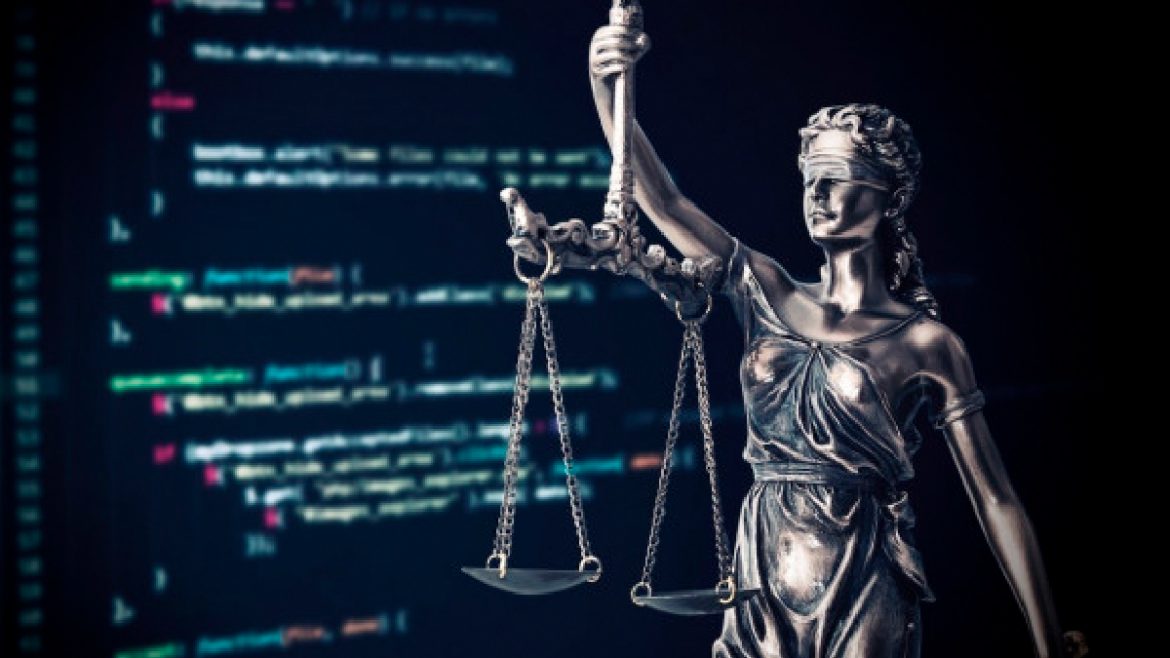 If you're active on crypto twitter you must have come across Ross Ulbricht's Bitcoin Price Prediction. Shocking as it is, he says that the leading cryptocurrency will shoot to the $100K level in 2020, based on the Elliott Wave Theory, in or near 2020.
The last time I looked, Bitcoin was trading around $7,087 so for it to hit anywhere near the $100K range, it would have to jump over 1000%. This could shoot the market capitalization to levels comparable with a safe haven like gold. We have seen massive jump in prices before, during the bull run of 2017 for example, however, it was based on a lot of hype and price manipulation towards the end of November 2017. Yes, the holiday season ushered in with much joy that year but we have yet to see those price highs again. Certainly, Bitcoin has always been a volatile asset and its price predictions are never entirely accurate.
From his prison cell, Ulbricht is making claims that he has studied several Bitcoin charts there were sent to him in his cell on a daily basis. It takes him a week or more to get his predictions posted, however, despite being outdated, he doesn't care much about his short-term predictions. He is looking forward to the long-term performance of Bitcoin and what is happening in the market momentarily doesn't bother him. The charts that he posts are plotted for BTC/USD. Despite price correction, he believes that the overall prediction for Bitcoin is positive in the long-term.
Now, let's uncover the story of this guy and his Silk Road. Ever since Ross Ulbricht's revolutionary site Silk Road was taken down in 2013, several similar marketplaces claiming to fill the void have sprung up. However, none of them have managed to maintain the level of trust that the Silk Road did, "trust" being an odd word for the dark web supermarket of illicit goods and exploitation.
On the darkweb, Ross Ulbricht is popular as a drug emperor. His website, the Silk Road connected over 5K drug dealers across the world and enabled them to sell their wares in a marketplace to over 100K buyers. If you are looking for false documents, bank accounts, a new identity, heroin, ammunition, you got it all on the Silk Road. In his words, he was shifting the power structure of the world, however, before the monumental shift could occur, he got arrested. The Silk Road's purpose was to take power from the hands of the government and centralized institutions and return it to the people. Giving them the power to create and falsify identities, documents, do drugs and what not. This may sound like paradise to a drug czars, addicts, and for the criminal entities, but it was more than the world could take and Ulbricht was eventually caught, arrested and prosecuted, currently serving a life sentence.
The Silk Road is shut down but, as mentioned earlier, where one falls, another rises. Several similar websites are now running the darknet playbook to earn millions of dollars in revenue. Destinations like Dream Market and The Wall Street Market seem to be running the most popular, profitable and robust drug markets on the darknet. It seems that delivering contraband to customers' doorstep is their motto.
Ross's early life
Ulbricht grew up near Texas, and pursued a masters in engineering at the Pennsylvania State University. He was always a Libertarian and he became an entrepreneur in 2009. Ross sold everything on the internet, including books and developed video games between jobs and unsuccessful attempts at entrepreneurship.
In his own words, he was "creating an economic simulation to give people a first-hand experience of what it would be like to live in a world without the systemic use of force." This was the beginning of Silk Road, and it became popular over a very short span of time. When numerous media outlets picked up stories on the market in mid-2011, a significant amount of interest developed in the site and traffic skyrocketed. As the site gained popularity, the FBI tracked him down and asked him to shutter it. He did not comply and that led to his arrest in 2013.
When the FBI arrested him, Ulbricht's net worth was upwards of $28 million USD. He was indicted on charges of computer hacking, conspiracy to traffic narcotics, money laundering, and attempting to have six people killed. In the process of shutting down the Silk Road, the FBI seized over 140K Bitcoins from his laptop and sold them in September 2017 for $48,238,116.
Ross's Bitcoin Price Predictions
In a six-part blog that was published based on the letters he wrote in prison, he applied a form of market analysis known as Elliott Wave Theory to predict a new all-time high: $100K for Bitcoin. The theory predicted the highs and lows in financial market cycles by identifying extremes in investor psychology, and concluded that due to the nuances of cryptocurrencies, it was far more volatile for Bitcoin.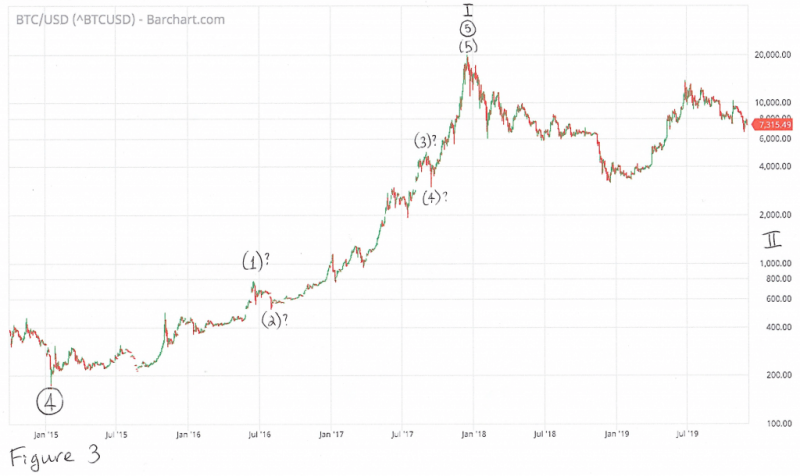 The first cycle is divided into five waves that also feature "intermediate" waves. The end of the fourth wave is at the 2015 crypto winter and the price of Bitcoin was around $175 around this time. The current all-time-high is the one that it hit in the bull run of December 2017. He goes on to explain that this ATH could be the end of the third wave and another bear market, the one of 2018, could be the fourth wave. We are currently in the correction period, that would be the fourth wave and we can expect that we will hit a new ATH when we break from here.
However, there is an alternate scenario where the peak of $19K could be the fifth wave. If that's the case, we are looking forward to correction as we enter 2020. However, riding the fifth wave also means that in February 2021, a bull market would be ushered in and the price of Bitcoin might hit $100K.
Several entrepreneurs like Tim Draper are vouching for Ross and sharing their tweets asking the government to free him from jail. He is currently serving a double-life sentence in prison and he is being convicted of charges since 2015. However, there has been no update regarding his appeal or him being freed from jail anytime soon. Notably, Draper is also party to the $250K prediction by 2023 and he predicts massive adoption in the next five years.
Draper and Ross are not alone in their million dollar predictions, cybersecurity vet, John McAfee still believes that Bitcoin could still reach $1 million by December 31, 2020, and he has taken to Twitter several times to share this opinion. When asked whether his uber-bullish prediction still holds in the market of 2019 which is seeing correction after correction, his response is positive, "You Bet".
McAfee may be sticking to his prediction, since his views have often been conservative and he wouldn't want to take them back. His is the most extreme prediction, on the bullish side of the spectrum. However, he's not the only prominent figure who is certain that the leading cryptocurrency, Bitcoin will continue its explosive growth. Morgan Creek Capital CEO Mark Yusko has also predicted that Bitcoin could hit $500K by 2030 and he calls this "gold equivalence". Several crypto experts have identified it as a safe haven and looking at the increasing institutional interest, labelled it digital gold.
– This article was originally posted at CryptoTraderNews
About CryptoCurrencyWire ("CCW")
CryptoCurrencyWire (CCW) is a financial news and content distribution company that provides (1) access to a network of wire services via NetworkWire to reach all target markets, industries and demographics in the most effective manner possible, (2) article and editorial syndication to 5,000+ news outlets (3), enhanced press release services to ensure maximum impact, (4) social media distribution via the Investor Brand Network (IBN) to nearly 2 million followers, (5) a full array of corporate communications solutions, and (6) a total news coverage solution with CCW Prime. As a multifaceted organization with an extensive team of contributing journalists and writers, CCW is uniquely positioned to best serve private and public companies that desire to reach a wide audience of investors, consumers, journalists and the general public. By cutting through the overload of information in today's market, CCW brings its clients unparalleled visibility, recognition and brand awareness.
To receive instant SMS alerts, text CRYPTO to 888-902-4192 (U.S. Mobile Phones Only)
CryptoCurrencyNewsWire is where News, content and information converge via Crypto.
For more information, please visit https://www.cryptocurrencywire.com
Please see full terms of use and disclaimers on the CryptoCurrencyWire (CCW) website applicable to all content provided by CCW, wherever published or re-published: http://CCW.fm/Disclaimer
CryptoCurrencyWire (CCW)
New York, New York
www.cryptocurrencywire.com
212.994.9818 Office
Editor@CryptoCurrencyWire.com
CryptoCurrencyWire is part of the InvestorBrandNetwork.
This article contains Third-Party Content submitted by third parties, including articles submitted through the CCW Premium Partnership Program. All opinions, statements and representations expressed by such third parties are theirs alone and do not express or represent the views and opinions of CCW or its affiliates and owners. Content created by third parties is the sole responsibility of such third parties, and CCW does not endorse, guarantee or make representations concerning the accuracy and completeness of all third-party content. You acknowledge that by CCW providing you with this internet portal that makes accessible to you the ability to view third-party content through the CCW site, CCW does not undertake any obligation to you as a reader of such content or assume any liability relating to such third-party content. CCW expressly disclaims liability relating to such third-party content. CCW and its members, affiliates, successors, assigns, officers, directors, and partners assume no responsibility or liability that may arise from the third-party content, including, but not limited to, responsibility or liability for claims for defamation, libel, slander, infringement, invasion of privacy and publicity rights, fraud, or misrepresentation, or an private right of action under the federal securities laws of the United States or common law. Notwithstanding the foregoing, CCW reserves the right to remove third-party content at any time in its sole discretion.