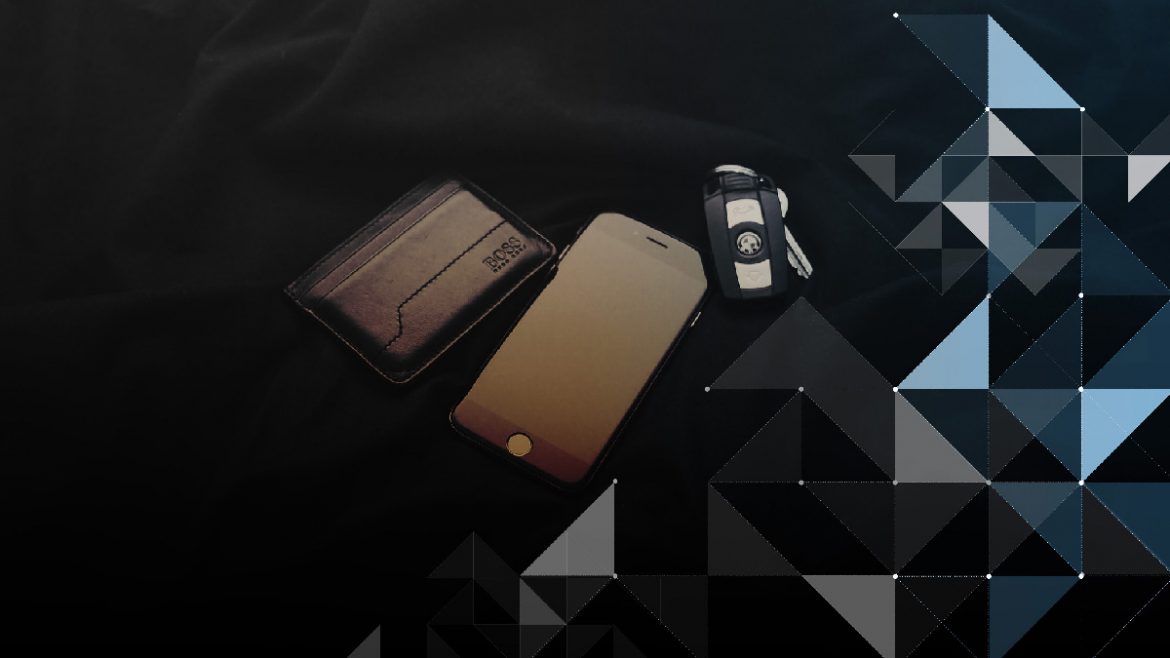 If you are day trading crypto or leveraging some of your digital assets, you might want to keep your tokens on an exchange or a hot wallet, but if you are accumulating to HODL or store your cryptocurrency in a safe place then you might seriously consider investing in hardware wallets.
If you're not familiar with it, a hardware wallet is a tamper-proof device that is specifically designed to store your private keys offline. It cannot be stressed enough that private keys must be kept in a safe, secure area and never shared with anyone or you risk losing your assets. But like your crypto assets, hardware wallets have seed word phrases for wallet recovery options too. They are best written down or on a flashdrive that is offline in order to prevent any hacking attempts.
Another great thing about hardware wallets is the ability to recover your assets even if the wallet is destroyed. All you need is that recovery phrase and your information can be saved to a new wallet. It's all in the cryptographic principles of digital currency.
Below are the top five cryptocurrency hardware wallets
Ledger Nano X
When it comes to hardware wallets, our first two selections include Ledger Nano X, Ledger's flagship hardware wallet, and Ledger Nano S. Ledger Nano X boasts the ability to manage up to 100 applications including Bitcoin, Ethereum, and Ripple. It has CC EAL5+ state-of-the-art security, and it is designed for simplicity. Don't be fooled by it's slim, elegant design. This hardware wallet gets top marks because it is functional, safe, and Ledger customer support is quick to respond. It is compatible with most 64-bit desktop computers and iOS 9+ or Android 7+ smartphones.
Ledger Nano S
The Ledger products take first and second spot in our top five because they've got a history of creating Bitcoin security since 2014. The biggest difference between the Nano X and Nano S is price and that might be explained away by the difference in security function. While Nano X uses CC EAL5+ security, the Nano S hardware wallet is protected within a secure chip locked by a PIN code. This is not to say that your crypto is less secure. It is still fully certified by the French cybersecurity agency, ANSSI. It is compatible with 64-bit desktop computers and Android 7+ smartphones. This is a great starter wallet for the price.
Trezor
Trezor is the biggest competition that we've found in the crypto hardware wallet space. Created by SatoshiLabs, it was the world's first Bitcoin hardware wallet. If you visit their site, they boast that they've "invented your digital freedom."
Trezor stores your private keys and has the ability sign transactions offline. As long as you keep your recovery seed phrase in a safe place, you can be assured that your digital assets will remain secure.
The Trezor wallet is compatible with Android and cross-compatible with many wallet apps like Mycelium and Multibit HD. Trezor devices are also open-sourced so they can be fully audited.
KeepKey
KeepKey is another hardware device that offers secure offline measures for your cryptocurrency. It currently can receive, send or store 40 of the top digital tokens. In addition to the "main three" Bitcoin, Ethereum, and Litecoin, it also supports ERC-20 tokens like Binance, Golem and 0x (ZRX).
The design of KeepKey is very solid and sleek looking, however it's at least twice the size of Ledger Nano. I'd like to point out that they appear to be developing a web-based UI on a new ShapeShift beta Platform
Archos Safe-T Mini and Safe-T Touch
Like crypto hardware wallets are intended, the Archos Safe-T products are similar in that they generate and keep your private keys in a secure, offline environment. The Mini has a 6-digit pin code and is further secured by a dedicated Encrypted Crypto Mem (Secured EEprom). Transactions must be validated by the hardware buttons so it is practically hack-proof.
The Safe-T Touch has an eye-friendly 4" IPS touch screen and has a full range of services which include initiating and receiving transactions, exchanging crypto-assets, and the ability to check balances on screen.
Final thoughts
If you are seriously investing in building your crypto portfolio, consider securing your assets in the most secure way: offline with a hardware wallet. With all five options, you have the ability to recover your funds with a recovery seed phrase and your funds are hack resistant, unlike the risk you take by keeping your digital currency on an exchange. As always, do your due diligence before you invest but have a security plan in place.
– This article was originally posted at CryptoTraderNews
About CryptoCurrencyWire ("CCW")
CryptoCurrencyWire (CCW) is a financial news and content distribution company that provides (1) access to a network of wire services via NetworkWire to reach all target markets, industries and demographics in the most effective manner possible, (2) article and editorial syndication to 5,000+ news outlets (3), enhanced press release services to ensure maximum impact, (4) social media distribution via the Investor Brand Network (IBN) to nearly 2 million followers, (5) a full array of corporate communications solutions, and (6) a total news coverage solution with CCW Prime. As a multifaceted organization with an extensive team of contributing journalists and writers, CCW is uniquely positioned to best serve private and public companies that desire to reach a wide audience of investors, consumers, journalists and the general public. By cutting through the overload of information in today's market, CCW brings its clients unparalleled visibility, recognition and brand awareness.
To receive instant SMS alerts, text CRYPTO to 77948 (U.S. Mobile Phones Only)
CryptoCurrencyNewsWire is where News, content and information converge via Crypto.
For more information, please visit https://www.CryptoCurrencyWire.com
Please see full terms of use and disclaimers on the CryptoCurrencyWire (CCW) website applicable to all content provided by CCW, wherever published or re-published: http://CCW.fm/Disclaimer
CryptoCurrencyWire (CCW)
New York, New York
www.CryptoCurrencyWire.com
212.994.9818 Office
Editor@CryptoCurrencyWire.com
This article contains Third-Party Content submitted by third parties, including articles submitted through the CCW Premium Partnership Program. All opinions, statements and representations expressed by such third parties are theirs alone and do not express or represent the views and opinions of CCW or its affiliates and owners. Content created by third parties is the sole responsibility of such third parties, and CCW does not endorse, guarantee or make representations concerning the accuracy and completeness of all third-party content. You acknowledge that by CCW providing you with this internet portal that makes accessible to you the ability to view third-party content through the CCW site, CCW does not undertake any obligation to you as a reader of such content or assume any liability relating to such third-party content. CCW expressly disclaims liability relating to such third-party content. CCW and its members, affiliates, successors, assigns, officers, directors, and partners assume no responsibility or liability that may arise from the third-party content, including, but not limited to, responsibility or liability for claims for defamation, libel, slander, infringement, invasion of privacy and publicity rights, fraud, or misrepresentation, or an private right of action under the federal securities laws of the United States or common law. Notwithstanding the foregoing, CCW reserves the right to remove third-party content at any time in its sole discretion.