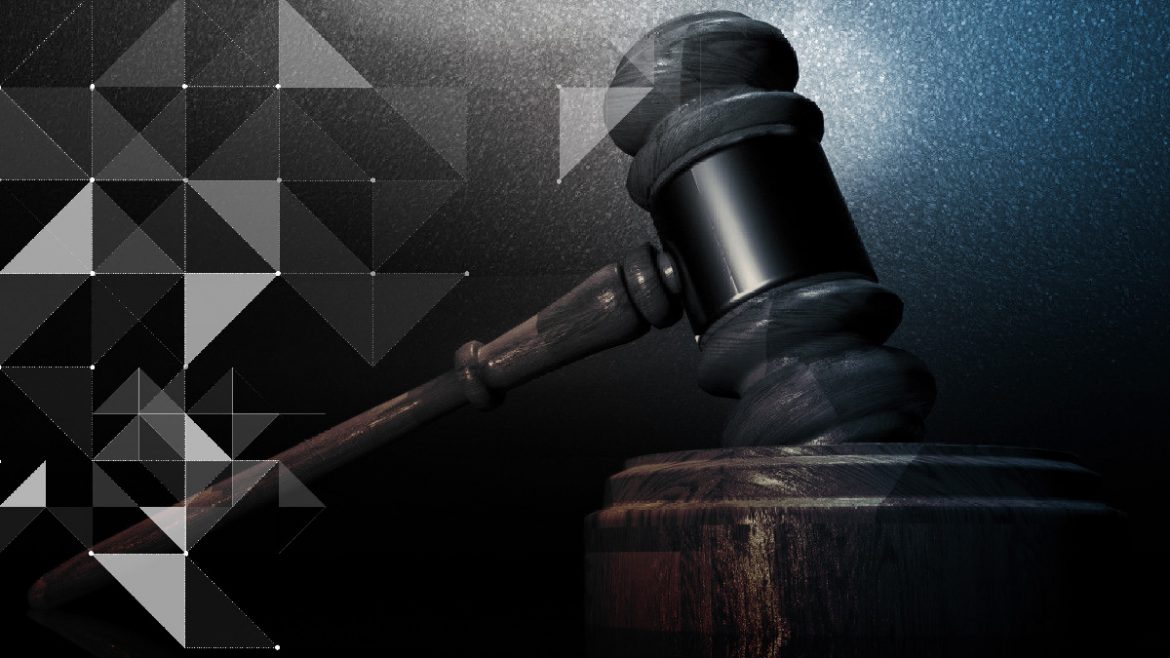 Since the early days of Silk Road, opportunistic "entrepreneurs" have attempted to take advantage of the perceived anonymity of Bitcoin and other cryptocurrencies, selling everything from marijuana to contract killings. But as we've said here at CTN several times, that anonymity is only good to a certain extent.
The Manhattan DA Cyrus R. Vance, Jr., announced on Tuesday that two men accused of laundering millions of dollars in cryptocurrency and Western Union payments have entered guilty pleas and are expected to be sentenced on July 12.
According to the charges, the two defendants, Callaway Crain and Mark Sanchez, utilized the dark web and a website called "NextDayGear" to manufacture, market, sell, and ship more than 10,000 packages of injectable and oral steroids, as well as medications such as Valium, Xanax, and even Viagra for their customers to counteract the negative effects of steroid usage.
Per the announcement, between 2013 and 2018 the defendants generated more than $2.8 million in revenue via cryptocurrency and Western Union payments, which they then laundered and converted to cash. The operation depended on supplies purchased wholesale from China, including precursor chemicals, steroids, and other controlled substances, that they mixed and repackaged, many times under brand names of their own creation.
The men then advertised and sold the products online via the dark web and shipped them throughout all 50 states and sixteen countries. The duo had customers that included professional athletes, doctors, members of law enforcement, lawyers, deployed service members, drug dealers and a high school athletic coach, as well as fitness trainers and body builders.
In order to obscure the source of the funds and the scope of the operation,
customers generally paid with Bitcoin and the defendants would utilize one or more intermediary cryptocurrency wallets to move the funds around before converting it to USD via an exchange service and then depositing the cash.
The agreement with the DA provided the men prison sentences of between 2.5 – 7.5 years in exchange for them pleading guilty to Money Laundering in the 2nd Degree and the Criminal Sale of a Controlled Substance in the 5th Degree.
DA Vance was quoted as saying, "Online drug sellers who do business in New York should take note: whether you're operating in plain sight or in hidden corners of the dark web, my Office has the skills and resources to follow the money, shut down your business, and hold you accountable."
For New York State prosecutors, this was the first cryptocurrency related conviction for money laundering, but it could very well be just the beginning. Another dark web operation was indicted by the State last week, accused of laundering $2.3 million in cryptocurrency from the sale of controlled substances, including hundreds of thousands of counterfeit Xanax tablets.
This is exactly the type of "businesses" that continue to shade the general public's view regarding cryptocurrency. Whether it's the dark web, Telegram, Whisper, Kik or even Facebook, it only takes a few minutes of searching to find someone willing to take Bitcoin or other cryptos for the purchase of just about anything under the sun.
However, just as it has always been a "buyer beware" market when dealing with these types of entities, it is becoming more and more of a seller beware one as well.
– This article was originally posted at CryptoTraderNews
About CryptoCurrencyWire ("CCW")
CryptoCurrencyWire (CCW) is a financial news and content distribution company that provides (1) access to a network of wire services via NetworkWire to reach all target markets, industries and demographics in the most effective manner possible, (2) article and editorial syndication to 5,000+ news outlets (3), enhanced press release services to ensure maximum impact, (4) social media distribution via the Investor Brand Network (IBN) to nearly 2 million followers, (5) a full array of corporate communications solutions, and (6) a total news coverage solution with CCW Prime. As a multifaceted organization with an extensive team of contributing journalists and writers, CCW is uniquely positioned to best serve private and public companies that desire to reach a wide audience of investors, consumers, journalists and the general public. By cutting through the overload of information in today's market, CCW brings its clients unparalleled visibility, recognition and brand awareness.
To receive instant SMS alerts, text CRYPTO to 77948 (U.S. Mobile Phones Only)
CryptoCurrencyNewsWire is where News, content and information converge via Crypto.
For more information, please visit https://www.CryptoCurrencyWire.com
Please see full terms of use and disclaimers on the CryptoCurrencyWire (CCW) website applicable to all content provided by CCW, wherever published or re-published: http://CCW.fm/Disclaimer
CryptoCurrencyWire (CCW)
New York, New York
www.CryptoCurrencyWire.com
212.994.9818 Office
Editor@CryptoCurrencyWire.com
This article contains Third-Party Content submitted by third parties, including articles submitted through the CCW Premium Partnership Program. All opinions, statements and representations expressed by such third parties are theirs alone and do not express or represent the views and opinions of CCW or its affiliates and owners. Content created by third parties is the sole responsibility of such third parties, and CCW does not endorse, guarantee or make representations concerning the accuracy and completeness of all third-party content. You acknowledge that by CCW providing you with this internet portal that makes accessible to you the ability to view third-party content through the CCW site, CCW does not undertake any obligation to you as a reader of such content or assume any liability relating to such third-party content. CCW expressly disclaims liability relating to such third-party content. CCW and its members, affiliates, successors, assigns, officers, directors, and partners assume no responsibility or liability that may arise from the third-party content, including, but not limited to, responsibility or liability for claims for defamation, libel, slander, infringement, invasion of privacy and publicity rights, fraud, or misrepresentation, or an private right of action under the federal securities laws of the United States or common law. Notwithstanding the foregoing, CCW reserves the right to remove third-party content at any time in its sole discretion.