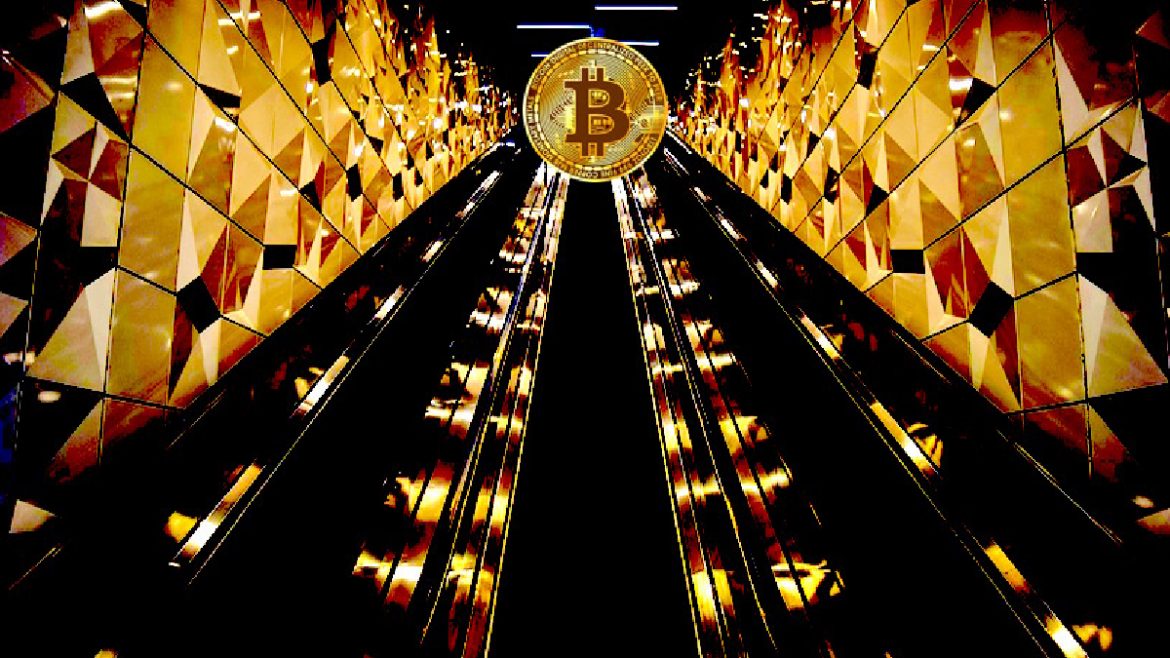 There's a certain ring to the word "futures" and the implication of what's to be. With the mainstreaming of Bitcoin, it's easy to understand that Bitcoin futures is an important element to investing in cryptocurrency.
As speculation around regulatory guidelines and investment in cryptocurrencies continues to unfold. Keeping up with all developments in different jurisdictions around the world is quite daunting. This may be a cause of worry for active traders. For investors who are looking to speculate on the price of Bitcoin without having to actually own any directly, Bitcoin futures provides a viable, regulated means to do so effectively.
Bitcoin futures have been around since the end of 2017. Furthermore, futures are an attractive option for investors, because they can help hedge against risk against Bitcoin's volatile price fluctuations. While this may sound like guesswork, there is a lot of analysis that goes into Bitcoin price predictions.
In this article, I'll share exciting features of Bitcoin futures and explain how they work.
What exactly are futures?
By definition, "Futures is a financial contract in which you can agree to buy or sell an asset for a specific price on a specific date." This means that once the contract is signed, both parties have to buy/sell the asset in question, at the price they've agreed despite the current market price. They are usually used as a hedging tool to mitigate the risk of price fluctuations, as well as a trading speculation vehicle.
When we talk about Bitcoin futures, we are referring to cash-settled futures. These necessitate a cash settlement, without delivery of the physical asset, and in this case, without buying/selling Bitcoin. This activity is widely used in trading because it gives the trader the ability to speculate on price alone.
Now that you understand what futures are, let's apply it to a trading scenario.
Based on your calculations, analysis and best guess, we can expect the price of Bitcoin to rise or plummet. As a futures trader, we mark buy or sell points to get the most economic impact before the trade contract expires.
An example might be that you wants to trade Bitcoin futures during a December 3rd to March 2nd contract period. You can buy the futures at any point of time in this window at the market price and then sell it before March 2– the expiration date. As a result, you will hopefully earn or potentially lose money depending on the price of the futures.
Using other tactics, you can sell futures without even buying them. How is this possible? By expecting Bitcoin will fall in price you create a sell contract and borrow a contract from the trading platform; sell it and then buy it back at a lower price, profiting on the price difference. In essence you are shorting the margin trade.
If you're serious about trying this out, let me share some research on the two strategies that you can adopt. You can open a long position or a short one.
Long positions are based on the BTC growth forecast. A trader buys a contract at the current price and sells it at a time of growth, earning on the difference between the contract price and the price of its sale.
Short positions are used in case of an unfavourable forecast: the trader sells the contract at the current price, and then, after a decline in indices, he/she buys the contract back at a lower price. The difference between sale and purchase is the trader's income.
Currently, there are only cash-settled Bitcoin futures on the market. However, the long-awaited trading platform Bakkt will offer contracts that mandate the physical delivery of Bitcoin after the expiration date.
Now before you get going, let's discuss a few important requirements for futures trading.
Contracts have a high price and can be equivalent to 1 BTC, 5 BTC, etc. It depends on the exchange. You can safely assume that the market is really only available to big traders.
Some of the platforms require (CME, CBOE) 50% as marginal security. It is very high, especially compared with the 10% margin for traditional assets.
Word of caution: Remember futures are for trading but not for holding, you can't just wait until the market conditions improve. On the day of expiration, futures obligations must be fulfilled; mutual settlements between participants in the transaction are made by paying the price difference.
Now that you know almost everything there is to know about Bitcoin Futures, here's a list of top exchanges that offer this trading instrument.
CBOE – one of the largest trading platforms, which launched BTC futures in December 2017.
CME – derivatives and futures exchange. Recently, it was announced that May 2019 was the best month in terms of BTC contracts trading volume on the platform since 2017.
BitMEX – one of the biggest crypto exchanges offering BTC contracts. Unfortunately, it is not available for US citizens.
OKEx – Hong Kong-based cryptocurrency trading platform. Offers Bitcoin futures but is not available to U.S. citizens.
Bakkt – Exchange and custody platform backed by the NYSE.
Let me know in the comments below if you have any questions on Bitcoin futures. Happy Trading.
– This article was originally posted at CryptoTraderNews
About CryptoCurrencyWire ("CCW")
CryptoCurrencyWire (CCW) is a financial news and content distribution company that provides (1) access to a network of wire services via NetworkWire to reach all target markets, industries and demographics in the most effective manner possible, (2) article and editorial syndication to 5,000+ news outlets (3), enhanced press release services to ensure maximum impact, (4) social media distribution via the Investor Brand Network (IBN) to nearly 2 million followers, (5) a full array of corporate communications solutions, and (6) a total news coverage solution with CCW Prime. As a multifaceted organization with an extensive team of contributing journalists and writers, CCW is uniquely positioned to best serve private and public companies that desire to reach a wide audience of investors, consumers, journalists and the general public. By cutting through the overload of information in today's market, CCW brings its clients unparalleled visibility, recognition and brand awareness.
To receive instant SMS alerts, text CRYPTO to 77948 (U.S. Mobile Phones Only)
CryptoCurrencyNewsWire is where News, content and information converge via Crypto.
For more information, please visit https://www.CryptoCurrencyWire.com
Please see full terms of use and disclaimers on the CryptoCurrencyWire (CCW) website applicable to all content provided by CCW, wherever published or re-published: http://CCW.fm/Disclaimer
CryptoCurrencyWire (CCW)
New York, New York
www.CryptoCurrencyWire.com
212.994.9818 Office
Editor@CryptoCurrencyWire.com
CryptoCurrencyWire is part of the InvestorBrandNetwork.
This article contains Third-Party Content submitted by third parties, including articles submitted through the CCW Premium Partnership Program. All opinions, statements and representations expressed by such third parties are theirs alone and do not express or represent the views and opinions of CCW or its affiliates and owners. Content created by third parties is the sole responsibility of such third parties, and CCW does not endorse, guarantee or make representations concerning the accuracy and completeness of all third-party content. You acknowledge that by CCW providing you with this internet portal that makes accessible to you the ability to view third-party content through the CCW site, CCW does not undertake any obligation to you as a reader of such content or assume any liability relating to such third-party content. CCW expressly disclaims liability relating to such third-party content. CCW and its members, affiliates, successors, assigns, officers, directors, and partners assume no responsibility or liability that may arise from the third-party content, including, but not limited to, responsibility or liability for claims for defamation, libel, slander, infringement, invasion of privacy and publicity rights, fraud, or misrepresentation, or an private right of action under the federal securities laws of the United States or common law. Notwithstanding the foregoing, CCW reserves the right to remove third-party content at any time in its sole discretion.