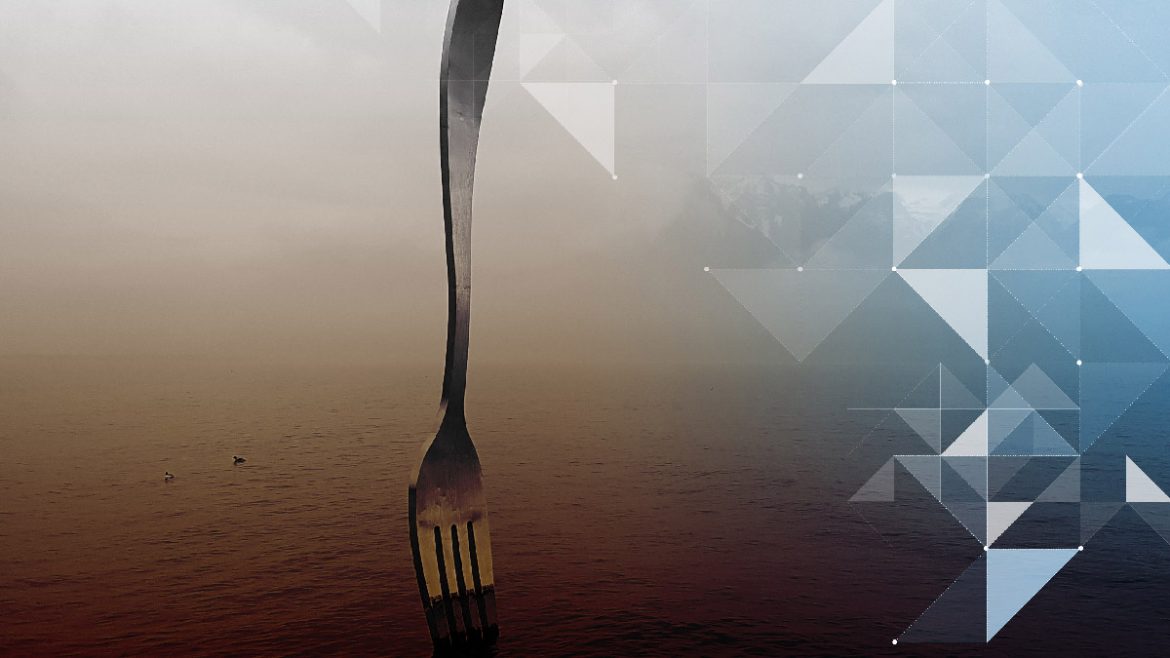 When you think about Bitcoin, what comes to mind?
If you're like most people, probably literal stacks of money. Especially since Bitcoin prices are starting to rebound again.
But which cryptocurrency comes to mind when you think of Bitcoin? Is it the original Bitcoin (BTC) or one of its illegitimate offspring?
Bitcoin Cash (BCH)
Bitcoin Gold (BTG)
Bitcoin SV (BSV)
Chances are, you don't think about any of these when you think of Bitcoin. After all, they're not really Bitcoin, are they? They're Bitcoin forks, and unfortunately, there's an entire graveyard of failed forks.
Why Do Bitcoin Forks Fail?
Like any struggling cryptocurrency, are a number of reasons why most Bitcoin forks don't succeed. Some are run by terrible teams, while others simply don't get the backing they need to compete with the real Bitcoin.
But one of the biggest problems that hold these forks back has to do with branding. They market themselves at Bitcoin rather than creating an entirely new identity. As a result, they end up competing with the real Bitcoin for support, which is a losing battle considering BTC's the most popular cryptocurrency in existence. At this point, people who don't know the first thing about cryptocurrency know about Bitcoin.
Let's look at Bitcoin Cash as an example. Before the introduction of the Lightning Network, Bitcoin was catching a lot of heat for its high mining fees and unbearable transaction times. While this was going on, Bitcoin Cash was being promoted as a functional cryptocurrency that can be used to facilitate transactions in almost real-time. Bitcoin Cash got a little more attention when this was going on, but as soon as Bitcoin resolved their problem and dramatically reduced transaction times, B-Cash became obsolete.
Of course, that's not to say that Bitcoin Cash will die. It probably won't, simply because Roger Ver and Jihan Wu have been able to build a large enough following to keep them afloat. A following, mind you, that was largely built back before the release of BCH. With that said, there's no real value that Bitcoin Cash offers that would make people support it over Bitcoin. And that's the fundamental mistake that Bitcoin forks make. They spend too much time trying to prove to the crypto community that they're the "authentic" Bitcoin that they never look at ways to set themselves apart from BTC.
The truth is that most people don't care about which type of Bitcoin is more authentic, or which fork is the closest to Satoshi's vision. They care about stability and functionality, and they want to invest their money in a project that's run by people with a strategic vision that's achievable. And unfortunately for most forks, most people will put their trust in Bitcoin, which already has built a good reputation, over a random splitcoin.
– This article was originally posted at CryptoTraderNews
About CryptoCurrencyWire ("CCW")
CryptoCurrencyWire (CCW) is a financial news and content distribution company that provides (1) access to a network of wire services via NetworkWire to reach all target markets, industries and demographics in the most effective manner possible, (2) article and editorial syndication to 5,000+ news outlets (3), enhanced press release services to ensure maximum impact, (4) social media distribution via the Investor Brand Network (IBN) to nearly 2 million followers, (5) a full array of corporate communications solutions, and (6) a total news coverage solution with CCW Prime. As a multifaceted organization with an extensive team of contributing journalists and writers, CCW is uniquely positioned to best serve private and public companies that desire to reach a wide audience of investors, consumers, journalists and the general public. By cutting through the overload of information in today's market, CCW brings its clients unparalleled visibility, recognition and brand awareness.
To receive instant SMS alerts, text CRYPTO to 77948 (U.S. Mobile Phones Only)
CryptoCurrencyNewsWire is where News, content and information converge via Crypto.
For more information, please visit https://www.CryptoCurrencyWire.com
Please see full terms of use and disclaimers on the CryptoCurrencyWire (CCW) website applicable to all content provided by CCW, wherever published or re-published: http://CCW.fm/Disclaimer
CryptoCurrencyWire (CCW)
New York, New York
www.CryptoCurrencyWire.com
212.994.9818 Office
Editor@CryptoCurrencyWire.com
This article contains Third-Party Content submitted by third parties, including articles submitted through the CCW Premium Partnership Program. All opinions, statements and representations expressed by such third parties are theirs alone and do not express or represent the views and opinions of CCW or its affiliates and owners. Content created by third parties is the sole responsibility of such third parties, and CCW does not endorse, guarantee or make representations concerning the accuracy and completeness of all third-party content. You acknowledge that by CCW providing you with this internet portal that makes accessible to you the ability to view third-party content through the CCW site, CCW does not undertake any obligation to you as a reader of such content or assume any liability relating to such third-party content. CCW expressly disclaims liability relating to such third-party content. CCW and its members, affiliates, successors, assigns, officers, directors, and partners assume no responsibility or liability that may arise from the third-party content, including, but not limited to, responsibility or liability for claims for defamation, libel, slander, infringement, invasion of privacy and publicity rights, fraud, or misrepresentation, or an private right of action under the federal securities laws of the United States or common law. Notwithstanding the foregoing, CCW reserves the right to remove third-party content at any time in its sole discretion.