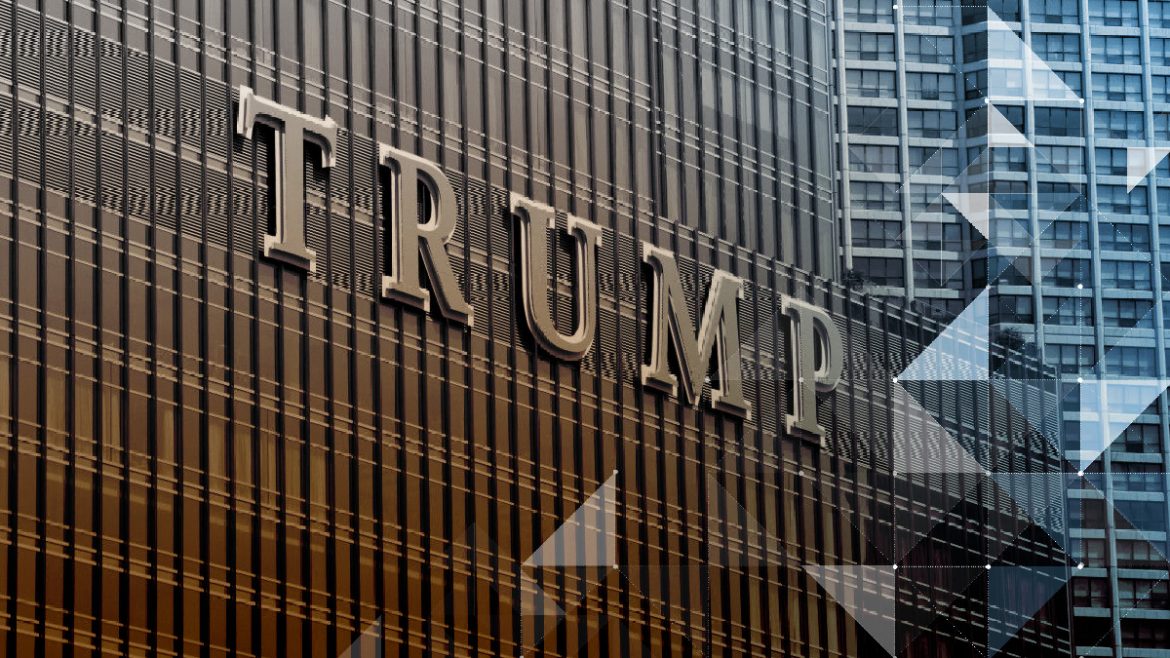 With the 2020 elections already stirring emotions on all sides of the dice and multiple cryptocurrencies enjoying a strong Q1 and promising start to Q2, it has been a bit of a surprise that Trump hasn't solidified his stance on the industry.
After last year's executive order establishing a Task Force on Market Integrity and Consumer Fraud with a mandate of providing "guidance for the investigation and prosecution" for a long list of fraud types including cybercrime and "digital currency fraud," Trump appeared to be setting the groundwork for multiple agencies to take a longer and harder look at the industry. The Task Force includes the Federal Trade Commission, the Consumer Financial Protection Bureau, and the Securities and Exchange Commission along with representatives from the FBI and DOJ.
However, almost a year later there has been virtually nil from either the Task Force or the President. Trump has been fairly mum on the subject throughout both his candidacy and first term but when you take a look at the possible reasons for the silence, it might not be so surprising after all.
There has long been speculation of a close personal relationship between the President and Ripple board member Ken Kurson, who has been very vocal on his views of SEC classification for XRP. Former Trump Senior Counselor, Steve Bannon, spoke in Europe last year about the significance of blockchain technology and though he left the administration over two years ago, it's quite possible that Bannon may have had some influence on the President's thinking regarding cryptocurrency.
U.S. sanctions are in place on multiple countries, including: Iran, Venezuela, Russia and North Korea which just had a ship seized Thursday that is suspected of helping the rouge nation skirt sanctions. Additionally, the regime, officially known as the Democratic Peoples Republic of Korea, has long been suspected of using cryptocurrency to evade U.S. sanctions, but whether the lack of Presidential condemnation is due to the professed mutual "love" between the two leaders or perhaps Task Force investigations that will eventually fall under "Executive Privilege," only time will tell.
One thing that is almost certain to drive the President into a heated frenzy is the use of cryptocurrency to avoid government monitored channels of sending money across borders in order to bypass his proposed remittance tax on money sent home from people illegally living in the U.S.
Since news broke earlier this year regarding the proposed tax, several South American countries with heavy U.S immigration are reporting record levels of Bitcoin trading and peer-to-peer exchange platforms are showing regional increases that reflect these reports as well. Since the inception of crypto it has been touted as being a cheaper and faster alternative to sending money across borders and with the administration's push against immigration, a remittance tax could push more of the world's population to various cryptocurrencies.
Of course, it could be really, really difficult and possibly rather embarrassing for the President to take a hard stance against tax dodging at this point in time. With the recent N.Y. Times investigation regarding his reported massive losses and lack of paying any taxes for at least 8 years, raising cain over a few bucks from hard working immigrants, albeit ones here illegally, might garner him a laugh… or 300 million.
At this point, out of the candidates that have announced their 2020 Presidential run, only a couple have even mentioned cryptocurrency in any meaningful way. Massachusetts Sen. Elizabeth Warren has called crypto "easy to steal" and voiced concerns over lax regulation leading to fraud and consumers getting hurt, but she hasn't been entirely negative and was quoted late last year in Forbes as saying, "the challenge is how to nurture the productive aspects of crypto with protecting consumers."
I could only find one that is accepting digital currency donations at this point but of course there's a lot of race left and a whole ton of people with their name still in the hat, so in all truthfulness I only dug so far.
While there's not much "on the record" from Trump or his rivals at this point, the near future could be interesting as the Task Force moves forward and the administration continues to pursue sanctions and taxes that get thwarted at almost every turn.
– This article was originally posted at CryptoTraderNews
About CryptoCurrencyWire ("CCW")
CryptoCurrencyWire (CCW) is a financial news and content distribution company that provides (1) access to a network of wire services via NetworkWire to reach all target markets, industries and demographics in the most effective manner possible, (2) article and editorial syndication to 5,000+ news outlets (3), enhanced press release services to ensure maximum impact, (4) social media distribution via the Investor Brand Network (IBN) to nearly 2 million followers, (5) a full array of corporate communications solutions, and (6) a total news coverage solution with CCW Prime. As a multifaceted organization with an extensive team of contributing journalists and writers, CCW is uniquely positioned to best serve private and public companies that desire to reach a wide audience of investors, consumers, journalists and the general public. By cutting through the overload of information in today's market, CCW brings its clients unparalleled visibility, recognition and brand awareness.
To receive instant SMS alerts, text CRYPTO to 77948 (U.S. Mobile Phones Only)
CryptoCurrencyNewsWire is where News, content and information converge via Crypto.
For more information, please visit https://www.CryptoCurrencyWire.com
Please see full terms of use and disclaimers on the CryptoCurrencyWire (CCW) website applicable to all content provided by CCW, wherever published or re-published: http://CCW.fm/Disclaimer
CryptoCurrencyWire (CCW)
New York, New York
www.CryptoCurrencyWire.com
212.994.9818 Office
Editor@CryptoCurrencyWire.com
This article contains Third-Party Content submitted by third parties, including articles submitted through the CCW Premium Partnership Program. All opinions, statements and representations expressed by such third parties are theirs alone and do not express or represent the views and opinions of CCW or its affiliates and owners. Content created by third parties is the sole responsibility of such third parties, and CCW does not endorse, guarantee or make representations concerning the accuracy and completeness of all third-party content. You acknowledge that by CCW providing you with this internet portal that makes accessible to you the ability to view third-party content through the CCW site, CCW does not undertake any obligation to you as a reader of such content or assume any liability relating to such third-party content. CCW expressly disclaims liability relating to such third-party content. CCW and its members, affiliates, successors, assigns, officers, directors, and partners assume no responsibility or liability that may arise from the third-party content, including, but not limited to, responsibility or liability for claims for defamation, libel, slander, infringement, invasion of privacy and publicity rights, fraud, or misrepresentation, or an private right of action under the federal securities laws of the United States or common law. Notwithstanding the foregoing, CCW reserves the right to remove third-party content at any time in its sole discretion.