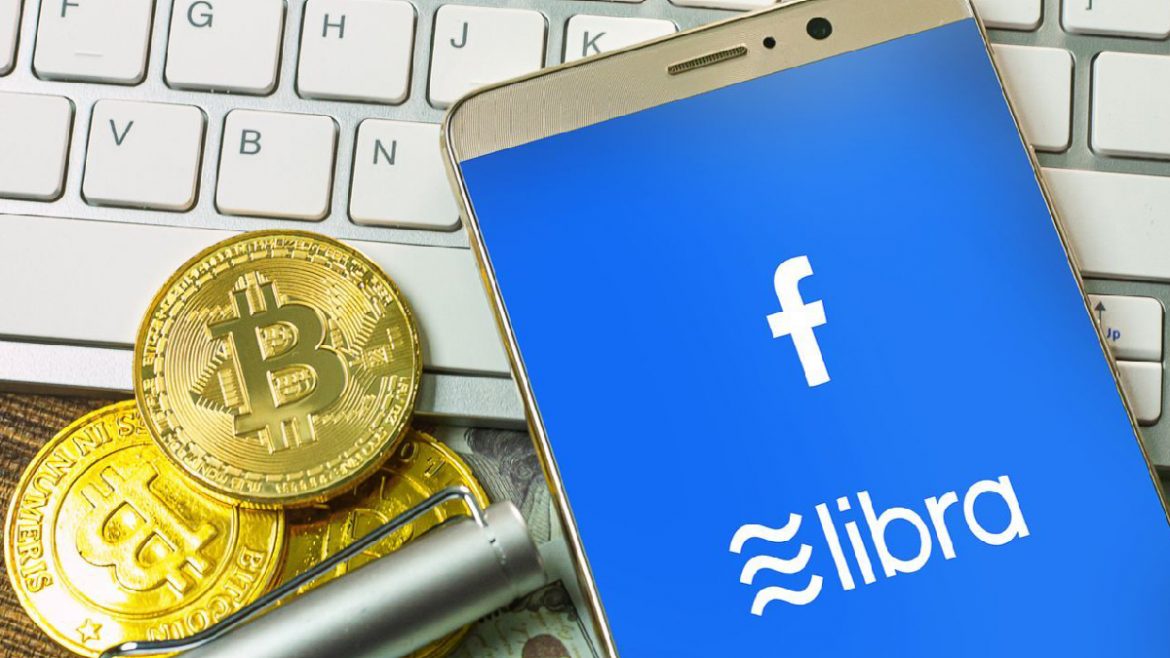 By now, we're all aware of Libra, Facebook's ambitious bid to create a global cryptocurrency for promoting financial inclusion to help bank the unbanked. Surprisingly to some, the Libra project has more decentralization than expected by many experts. The social media giant finally revealed Libra's percentage breakdown with Facebook's consortium of partners named. The list includes Visa, Uber, and Paypal but it's important to note that Libra has been mired in controversy ever since Facebook announced its launch.
In the battle to launch Libra, Facebook seems to have lost market share in India, China, and the European Union. China views Libra as a direct threat and the People's Bank of China (PBoC), who announced their own plans to launch a digital currency. This push back certainly poses challenges for Libra but Facebook says Libra is here to stay.
Considering that Facebook has revealed the details of Libra, it is now clear that Libra will facilitate P2P transactions at a near-zero rate. It'll be easy to buy or cash out Libra online or at Local Exchange Points like grocery stores and spend it using third-party wallet apps or Facebook's Calibra Wallet. The public launch is scheduled for the first half of 2020. 50 percent of Libra's basket will be in the USD. A German newspaper reported that the remaining 50 percent will consist of the Euro, the Yen, the British Pound and the Singapore Dollar with 18, 14, 11 and 7 percent respectively. Notably, the Chinese yuan will not be included in the basket due to rising tensions and the trade war between the U.S. and China.
The cryptocurrency will be governed by a consortium that won't directly control it. The founding members of the Libra Association have invested a minimum of $10 million each into the project's operations and the association will promote the open-sourced Libra blockchain and developer platform with its own Move programming language. Additionally, they will help on-board businesses to accept Libra for payment and even provide customers with discounts or rewards.
Facebook's subsidiary company Calibra will handle its crypto dealings and protects users' privacy by never mingling Libra payments with users' Facebook data to avoid ad targeting. This comes with one caveat; Facebook will earn interest on users' cash that is held in reserve as Libra, its stablecoin.
Libra's plans may portray it as the new PayPal, however, there are threats to Libra's launch in 2020. PayPal has long held the promise of disrupting the process of buying and selling by eliminating transaction fees common with credit cards and this comes dangerously close to Facebook's ad business that influences what is bought and sold.
Competitors like Google could launch their own digital currency for online payments and track users' spending, potentially impacting the billions of dollars spent on Facebook advertising. While we cannot speak to the motivation behind Facebook's desire to launch Libra, the consortium of partners that have already invested $10 million to be a strategic partner sees the value of banking the unbanked and tapping into new markets with leading institutions and tech giants stepping in and accepting Libra as a store of value.
– This article was originally posted at CryptoTraderNews
About CryptoCurrencyWire ("CCW")
CryptoCurrencyWire (CCW) is a financial news and content distribution company that provides (1) access to a network of wire services via NetworkWire to reach all target markets, industries and demographics in the most effective manner possible, (2) article and editorial syndication to 5,000+ news outlets (3), enhanced press release services to ensure maximum impact, (4) social media distribution via the Investor Brand Network (IBN) to nearly 2 million followers, (5) a full array of corporate communications solutions, and (6) a total news coverage solution with CCW Prime. As a multifaceted organization with an extensive team of contributing journalists and writers, CCW is uniquely positioned to best serve private and public companies that desire to reach a wide audience of investors, consumers, journalists and the general public. By cutting through the overload of information in today's market, CCW brings its clients unparalleled visibility, recognition and brand awareness.
To receive instant SMS alerts, text CRYPTO to 77948 (U.S. Mobile Phones Only)
CryptoCurrencyNewsWire is where News, content and information converge via Crypto.
For more information, please visit https://www.CryptoCurrencyWire.com
Please see full terms of use and disclaimers on the CryptoCurrencyWire (CCW) website applicable to all content provided by CCW, wherever published or re-published: http://CCW.fm/Disclaimer
CryptoCurrencyWire (CCW)
New York, New York
www.CryptoCurrencyWire.com
212.994.9818 Office
Editor@CryptoCurrencyWire.com
This article contains Third-Party Content submitted by third parties, including articles submitted through the CCW Premium Partnership Program. All opinions, statements and representations expressed by such third parties are theirs alone and do not express or represent the views and opinions of CCW or its affiliates and owners. Content created by third parties is the sole responsibility of such third parties, and CCW does not endorse, guarantee or make representations concerning the accuracy and completeness of all third-party content. You acknowledge that by CCW providing you with this internet portal that makes accessible to you the ability to view third-party content through the CCW site, CCW does not undertake any obligation to you as a reader of such content or assume any liability relating to such third-party content. CCW expressly disclaims liability relating to such third-party content. CCW and its members, affiliates, successors, assigns, officers, directors, and partners assume no responsibility or liability that may arise from the third-party content, including, but not limited to, responsibility or liability for claims for defamation, libel, slander, infringement, invasion of privacy and publicity rights, fraud, or misrepresentation, or an private right of action under the federal securities laws of the United States or common law. Notwithstanding the foregoing, CCW reserves the right to remove third-party content at any time in its sole discretion.