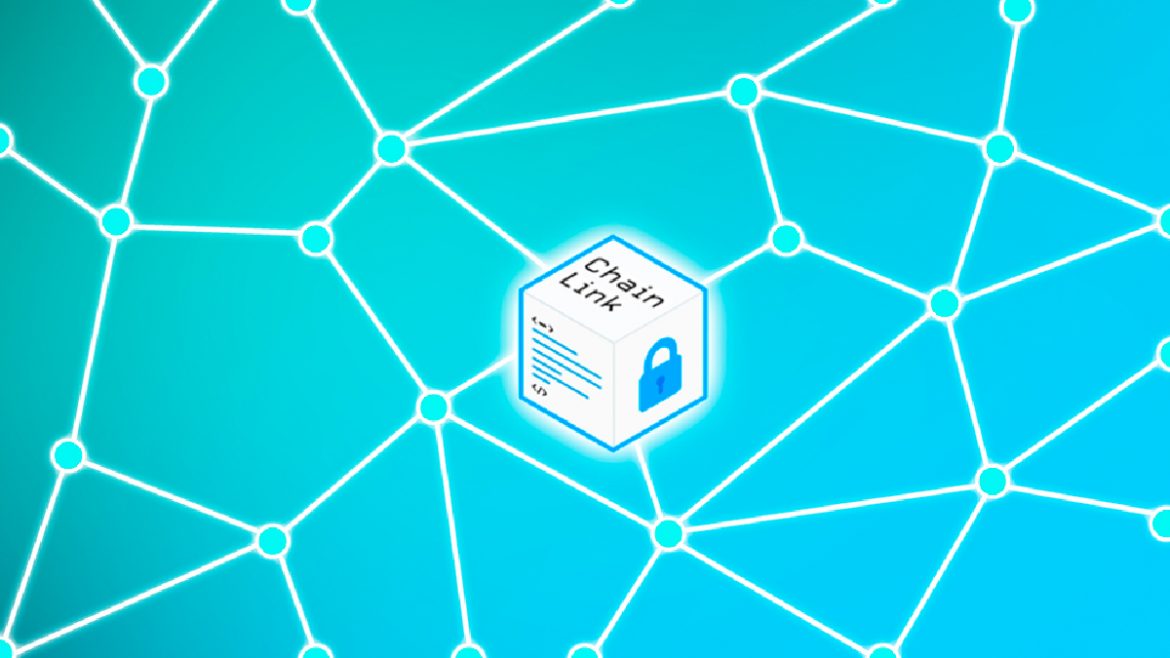 Chainlink has been a consistent safe bet for investors throughout 2019 because despite price action for the crypto market heading south, Chainlink has given consistent returns. Its current ROI stands at 1610.95% and the altcoin has gained 7.2% in value this week. If you're following along, we posted a Chainlink market update on January 2, 2020.
In a year, the market capitalization went up from $180 million to almost $950 million. (data sourced from coinmarketcap.com)
Despite all odds, Chainlink has managed to maintain its rank in the top 20 cryptocurrencies based on market capitalization. This is beneficial for investors because the higher the rank, the higher the interest and often where the money is. Generally speaking, Chainlink's long term predictions are positive, even when Bitcoin price plummets.
Chainlink's consistent performance may be due to its new found partnerships and strategic alliances with top of the industry firms and institutions. Recently, the altcoin made headlines for its strategic relationship with Conflux, a blockchain system available to the public that makes use of the latest bells and whistles. The altcoin plays the role of a public and decentralized oracle network that speedily and securely connects smart contracts across platforms. The project is known to work with giants like Google, SWIFT, Kaleido, and Polkadot.
Why Conflux?
Conflux is a project with untapped potential as it boasts of a blockchain system that is capable of handling 3000 transactions per second. According to the team, on their medium blog, this is made possible through an algorithm that employs what is known as a tree graph structure. The structure allows the blockchain to scale and exchange information with data heavy blockchain networks of Bitcoin and Ethereum. Chainlink's goal is to scale and Conflux may be the best bet for it.
Chainlink adds value to the dApp ecosystem of Conflux through its oracles and helps navigate the issues like security, scalability, and decentralization. This, and Conflux's ambition to equip and hire developers across the globe needs Chainlink's support for realization. Chainlink is also currently actively seeking to expand its reach by working with entities that could enhance the capabilities of the entire ecosystem.
Synthetix
Before Conflux, it was Synthetix that made headlines. Synthetix can employ Chainlink's oracles for the acquisition of decentralized and accurate information related to pricing movement.
BetProtocol
The betting apps platform, BetProtocol, recently announced that it will integrate eSports and sports oracles from Chainlink on all of its gaming platforms. This may be another milestone for Chainlink as this drives adoption in the gaming industry. The oracles will help maintain accurate off-chain data and reliably settle books which is a top priority.
"eSports and Sports platforms are going to play a huge role in the future of decentralized gaming. And Chainlink is the perfect oracle provider for BetProtocol." – Justin Wu, Co-Founder of BetProtocol
Price Action: Chainlink (LNK)
The Chainlink price has been climbing since its 65% rally in November 2019. That redefined the coin's trading chart fundamentals and many analysts started looking at the cryptocurrency with a fresh and more promising perspective. This coupled with the strong partnerships and announcements in community have helped Chainlink build an engaged and active user base that survived crypto winter, especially considering that leading cryptocurrencies like Bitcoin and Ethereum suffered 70-80% losses.
If we analyze the short-term potential of the Chainlink, there are resistance levels at $3.4 and $3.7. The next resistance is above $4. It is possible that with the flurry of excitement that comes with the Bitcoin halving, Chainlink may witness a short-term price rally. In that event, prices may cross resistance within few hours on exchanges with high liquidity. Chainlink is being traded rapidly on exchanges like Binance that offer leverage.
If momentum is sustained past two weeks, it could potentially stretch up to three months and keep testing resistance while lifting up support levels. There is a wave of centrally issued stablecoins and private currencies issued by tech giants ushering in, however, Chainlink is set to benefit from this as it is part of the ecosystem and not just as a player. This means significant volatility is ahead for at least two months. This volatility may just be what investors have been waiting for, and we may cross the $4-$5 level.
On the downside, a run for higher targets may result in a dip. If volatility drops, invested funds wouldn't be anything more than a short squeeze and losing out on $4 level may indicate a drop below $2.5. A big break for Bitcoin, will cover the damage but, as we've eluded to earlier, Chainlink does not have a strong record of following Bitcoin's price action.
– This article was originally posted at CryptoTraderNews
About CryptoCurrencyWire ("CCW")
CryptoCurrencyWire (CCW) is a financial news and content distribution company that provides (1) access to a network of wire services via NetworkWire to reach all target markets, industries and demographics in the most effective manner possible, (2) article and editorial syndication to 5,000+ news outlets (3), enhanced press release services to ensure maximum impact, (4) social media distribution via the Investor Brand Network (IBN) to nearly 2 million followers, (5) a full array of corporate communications solutions, and (6) a total news coverage solution with CCW Prime. As a multifaceted organization with an extensive team of contributing journalists and writers, CCW is uniquely positioned to best serve private and public companies that desire to reach a wide audience of investors, consumers, journalists and the general public. By cutting through the overload of information in today's market, CCW brings its clients unparalleled visibility, recognition and brand awareness.
To receive instant SMS alerts, text CRYPTO to 77948 (U.S. Mobile Phones Only)
CryptoCurrencyNewsWire is where News, content and information converge via Crypto.
For more information, please visit https://www.CryptoCurrencyWire.com
Please see full terms of use and disclaimers on the CryptoCurrencyWire (CCW) website applicable to all content provided by CCW, wherever published or re-published: http://CCW.fm/Disclaimer
CryptoCurrencyWire (CCW)
New York, New York
www.CryptoCurrencyWire.com
212.994.9818 Office
Editor@CryptoCurrencyWire.com
CryptoCurrencyWire is part of the InvestorBrandNetwork.
This article contains Third-Party Content submitted by third parties, including articles submitted through the CCW Premium Partnership Program. All opinions, statements and representations expressed by such third parties are theirs alone and do not express or represent the views and opinions of CCW or its affiliates and owners. Content created by third parties is the sole responsibility of such third parties, and CCW does not endorse, guarantee or make representations concerning the accuracy and completeness of all third-party content. You acknowledge that by CCW providing you with this internet portal that makes accessible to you the ability to view third-party content through the CCW site, CCW does not undertake any obligation to you as a reader of such content or assume any liability relating to such third-party content. CCW expressly disclaims liability relating to such third-party content. CCW and its members, affiliates, successors, assigns, officers, directors, and partners assume no responsibility or liability that may arise from the third-party content, including, but not limited to, responsibility or liability for claims for defamation, libel, slander, infringement, invasion of privacy and publicity rights, fraud, or misrepresentation, or an private right of action under the federal securities laws of the United States or common law. Notwithstanding the foregoing, CCW reserves the right to remove third-party content at any time in its sole discretion.