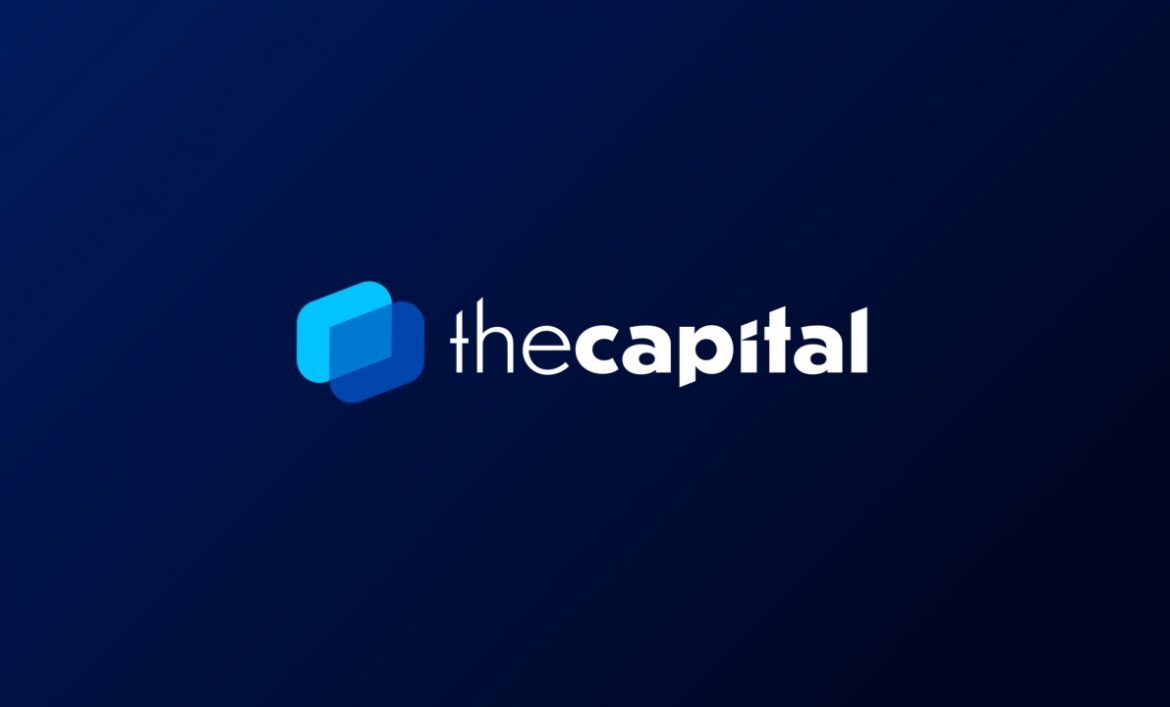 The widely recognized cryptocurrency publication Altcoin Magazine has officially rebranded as The Capital. While this may appear to be a simple marketing strategy, this strategic shift will serve as a major turning point for both the company and for the global cryptocurrency community as well.
Before we talk about how The Capital will serve users in a much improved way, let's do a quick recap of factual information that readers should be aware of.
Altcoin Magazine has, until now, been running on the Medium platform. Crypto, Trader, News.' COO, Tony Lewis, already wrote a piece explaining why companies and writers should stay as far away from Medium as possible. It might seem like a cool, elegant place where community writers can get together and support each other's content, but the side-effects of living under Medium's rules can be devastating. According to Lewis,
"Medium has the power of closing down your page and making your content disappear as if it had never existed in a matter of seconds. You have no say on whether you approve of this decision, or not. If for some reason they don't like you, they'll get rid of you and act as if all of your time and effort put into your blog had never happened."
The fact that The Capital is now going to be a fully independent site gives the management team a whole new level of control over their platform and its growth potential.
With that said… how does going from Altcoin Magazine to The Capital change things from our perspective?
Well, we were able to speak with Co-founder Emil Sterndorff and here are some of thee key features that The Capital brings to the table:
The focus is shifting from solely being cryptocurrency and blockchain, to now include all financial topics, including, of course, crypto.
Instead of being a magazine, the company is expanding into being a financial micro-blogging social media networking platform.
The V1 of the new site should be going live in around a month, with a continuous roll-out of the more complicated feed-based design over the next 6-9 months.
The Capital is aiming to establish itself as a leading platform in the fintech world for content creation and distribution whether it being posts, videos, articles, or podcasts. Check a preview here: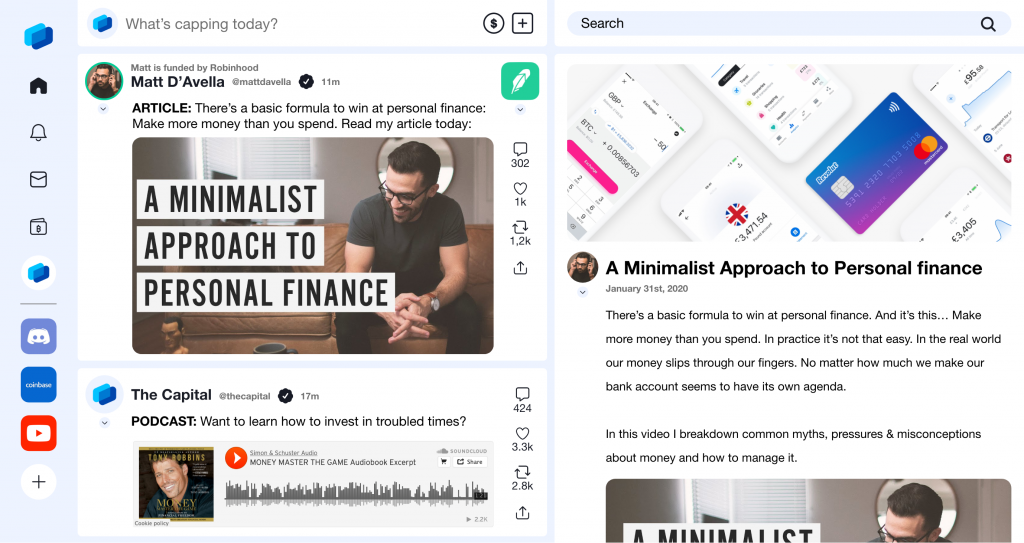 Content creators will not only have the ability to make money on their videos, articles, or podcasts via video ads as we know them from YouTube, content creators with high trust and reach can even be funded by companies in exchange for an app icon or logo in their posts. So while content creators will mainly make money in USD, regular users on the other hand, will get small, but noticeable Satoshi rewards for engaging with content on the platform.
While Altcoin Magazine was probably one of the top 5 crypto publication sites to ever have been published, who's to say that The Capital won't achieve even better results given all of the new exciting innovations they are introducing?
Stay tuned for more updates.
– This article was originally posted at CryptoTraderNews
About CryptoCurrencyWire ("CCW")
CryptoCurrencyWire (CCW) is a financial news and content distribution company that provides (1) access to a network of wire services via NetworkWire to reach all target markets, industries and demographics in the most effective manner possible, (2) article and editorial syndication to 5,000+ news outlets (3), enhanced press release services to ensure maximum impact, (4) social media distribution via the Investor Brand Network (IBN) to nearly 2 million followers, (5) a full array of corporate communications solutions, and (6) a total news coverage solution with CCW Prime. As a multifaceted organization with an extensive team of contributing journalists and writers, CCW is uniquely positioned to best serve private and public companies that desire to reach a wide audience of investors, consumers, journalists and the general public. By cutting through the overload of information in today's market, CCW brings its clients unparalleled visibility, recognition and brand awareness.
To receive instant SMS alerts, text CRYPTO to 888-902-4192 (U.S. Mobile Phones Only)
CryptoCurrencyNewsWire is where News, content and information converge via Crypto.
For more information, please visit https://www.cryptocurrencywire.com
Please see full terms of use and disclaimers on the CryptoCurrencyWire (CCW) website applicable to all content provided by CCW, wherever published or re-published: http://CCW.fm/Disclaimer
CryptoCurrencyWire (CCW)
New York, New York
www.cryptocurrencywire.com
212.994.9818 Office
Editor@CryptoCurrencyWire.com
CryptoCurrencyWire is part of the InvestorBrandNetwork.
This article contains Third-Party Content submitted by third parties, including articles submitted through the CCW Premium Partnership Program. All opinions, statements and representations expressed by such third parties are theirs alone and do not express or represent the views and opinions of CCW or its affiliates and owners. Content created by third parties is the sole responsibility of such third parties, and CCW does not endorse, guarantee or make representations concerning the accuracy and completeness of all third-party content. You acknowledge that by CCW providing you with this internet portal that makes accessible to you the ability to view third-party content through the CCW site, CCW does not undertake any obligation to you as a reader of such content or assume any liability relating to such third-party content. CCW expressly disclaims liability relating to such third-party content. CCW and its members, affiliates, successors, assigns, officers, directors, and partners assume no responsibility or liability that may arise from the third-party content, including, but not limited to, responsibility or liability for claims for defamation, libel, slander, infringement, invasion of privacy and publicity rights, fraud, or misrepresentation, or an private right of action under the federal securities laws of the United States or common law. Notwithstanding the foregoing, CCW reserves the right to remove third-party content at any time in its sole discretion.