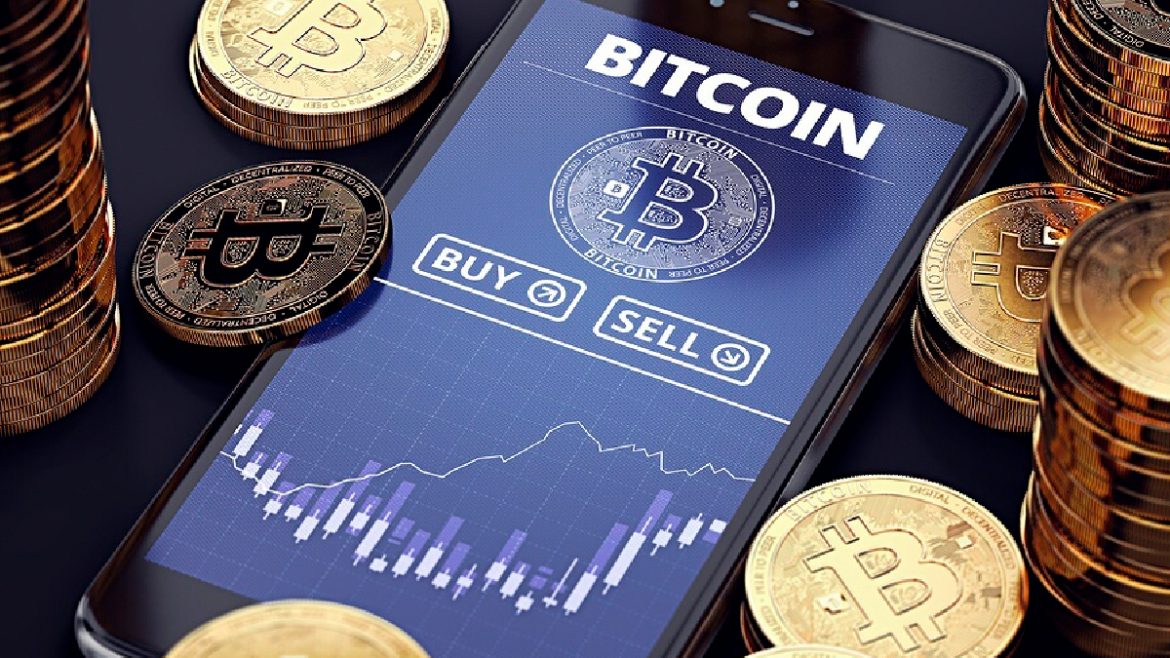 For Bitcoin traders and investors, one of the most important signals is the cryptocurrency's health which is indicated by number of Bitcoin wallets, transactions, and market capitalization, pretty much in that order. Since its infrastructure is mostly fragmented and there is no specific dev team working on it, it is actually quite difficult to find an exact number of Bitcoin holders but we have sorted through available information on the blockchain to give a fairly close approximation based on a few important facts that are considered.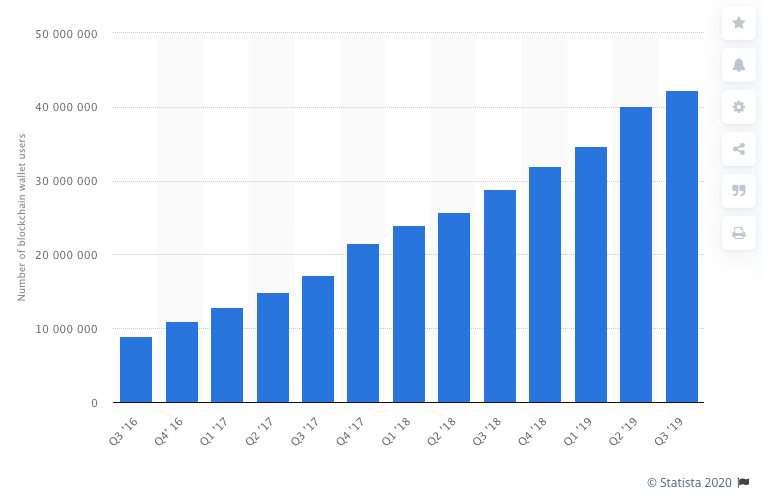 There are 42 million Blockchain Wallet Holders as of 2019. The number of Blockchain wallets has been growing since the creation of the Bitcoin virtual currency in 2009. Since the "chain" of ownership is distributed globally, it is extremely difficult to alter ownership records.
According to Bitcoin Market Journal's research, there were 32 million Bitcoin wallets at the end of 2018. Of this, 1.6 million are Americans. Notably, there are over 7 million active Bitcoin users but most Bitcoin users have several BTC wallets and multiple wallet addresses to increase their financial privacy. Despite this, the number of wallets has increased exponentially and a report by blockchain analysis company, Chainalysis, revealed that one third of Bitcoin wallet holders are active users.
Many users HODL Bitcoin for profitability and that number crosses 4.8 million globally. These users facilitate profits by speculating Bitcoin's price and turning a profit. The number of HODLers is an important indicator of the network's health and it has increased steadily every year. Almost 30% of total Bitcoin users are HODLers.
Top cryptocurrency exchange, Coinbase has 13 million+ users. Of this, almost all are Bitcoin holders. This number gives a better indication of how many users there are than purely analyzing wallet addresses. Coinbase has users from Southeast Asian, North American and European countries. However, no Bitcoin users in South America or Africa can use the company's service. Given the growing number of Bitcoin users in Asia, Africa, and South America, the total number of users is definitely higher than 13 million.
Bitcoin vs other payment methods
When the likes of PayPal and mPesa were introduced to the world, transactions became mobile and digital. Similarly, in 2009 when Bitcoin was introduced there wasn't much provision to use it in daily transactions, however, now with a number of mobile wallets to choose from, it is gaining new users every day.
Transacting in Bitcoin has become less technical and it has become accessible to millions across the world- banked and unbanked. While active Bitcoin users are estimated at 7 million, PayPal boasts 235 million active users; Mastercard has 35.7 million American users with another 604 million active international users, and Visa accounts for a whopping 336 million. The number of Mastercard and PayPal users here indicates the target audience for Bitcoin and very soon, perhaps in less than a decade and with clear regulations, we may add these to the existing Bitcoin user base.
In this article, it wasn't possible to include users from exchanges other than Coinbase, as most users have accounts on multiple exchanges for trading, arbitrage and such activities. However, this opens us to the possibility of 40, 50 or 60 million total users. This is possible as Coinbase doesn't serve all countries and Bitcoin's popularity is on the rise. We can safely estimate that apart from the 32 million, there are 20-40 million more Bitcoin users, which include HODLers and traders, at the very least. Naturally, this isn't a definitive number but through the research presented here, I've tried to deduce Bitcoin's adoption stats.
– This article was originally posted at CryptoTraderNews
About CryptoCurrencyWire ("CCW")
CryptoCurrencyWire (CCW) is a financial news and content distribution company that provides (1) access to a network of wire services via NetworkWire to reach all target markets, industries and demographics in the most effective manner possible, (2) article and editorial syndication to 5,000+ news outlets (3), enhanced press release services to ensure maximum impact, (4) social media distribution via the Investor Brand Network (IBN) to nearly 2 million followers, (5) a full array of corporate communications solutions, and (6) a total news coverage solution with CCW Prime. As a multifaceted organization with an extensive team of contributing journalists and writers, CCW is uniquely positioned to best serve private and public companies that desire to reach a wide audience of investors, consumers, journalists and the general public. By cutting through the overload of information in today's market, CCW brings its clients unparalleled visibility, recognition and brand awareness.
To receive instant SMS alerts, text CRYPTO to 77948 (U.S. Mobile Phones Only)
CryptoCurrencyNewsWire is where News, content and information converge via Crypto.
For more information, please visit https://www.CryptoCurrencyWire.com
Please see full terms of use and disclaimers on the CryptoCurrencyWire (CCW) website applicable to all content provided by CCW, wherever published or re-published: http://CCW.fm/Disclaimer
CryptoCurrencyWire (CCW)
New York, New York
www.CryptoCurrencyWire.com
212.994.9818 Office
Editor@CryptoCurrencyWire.com
CryptoCurrencyWire is part of the InvestorBrandNetwork.
This article contains Third-Party Content submitted by third parties, including articles submitted through the CCW Premium Partnership Program. All opinions, statements and representations expressed by such third parties are theirs alone and do not express or represent the views and opinions of CCW or its affiliates and owners. Content created by third parties is the sole responsibility of such third parties, and CCW does not endorse, guarantee or make representations concerning the accuracy and completeness of all third-party content. You acknowledge that by CCW providing you with this internet portal that makes accessible to you the ability to view third-party content through the CCW site, CCW does not undertake any obligation to you as a reader of such content or assume any liability relating to such third-party content. CCW expressly disclaims liability relating to such third-party content. CCW and its members, affiliates, successors, assigns, officers, directors, and partners assume no responsibility or liability that may arise from the third-party content, including, but not limited to, responsibility or liability for claims for defamation, libel, slander, infringement, invasion of privacy and publicity rights, fraud, or misrepresentation, or an private right of action under the federal securities laws of the United States or common law. Notwithstanding the foregoing, CCW reserves the right to remove third-party content at any time in its sole discretion.