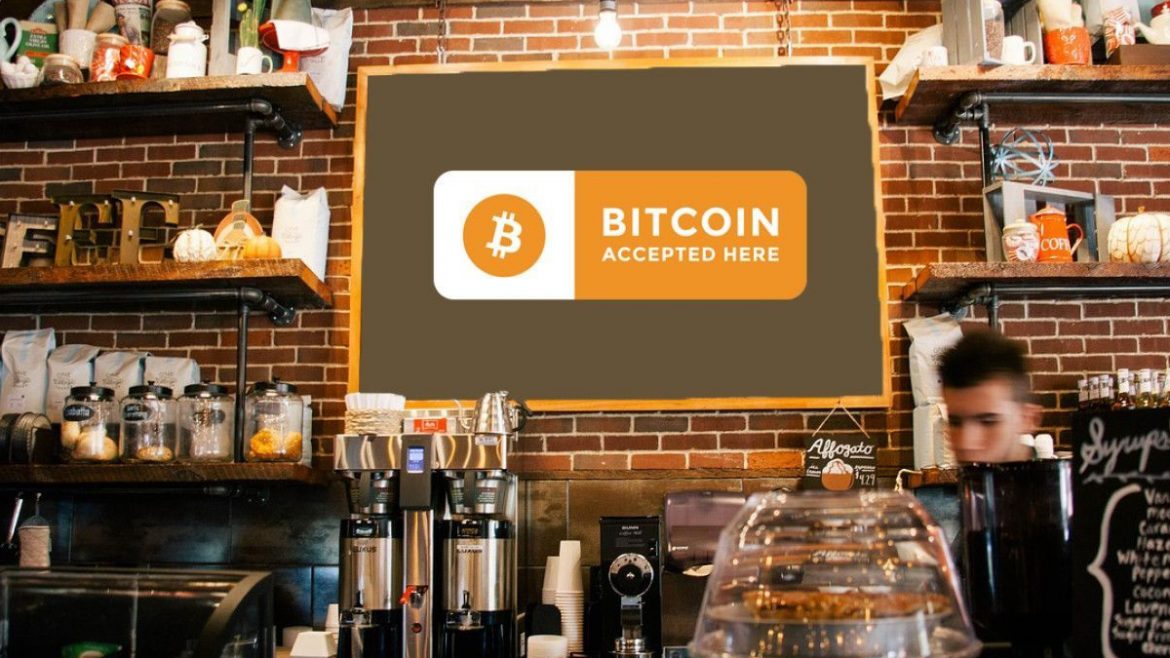 The People's Bank of China's announcement of launching Digital RMB after Facebook's announcement of Libra's launch indicates that cryptocurrencies are more mainstream, and some might even say, competitive than they were even just two years ago.
There is an array of parallels between the initial days of the Internet and the prevailing state of crypto. Cryptocurrencies are evolving like the internet and though still in its infancy, crypto is becoming mainstream. One of the largest complaints about cryptocurrency from consumers has been that it's too hard to use. Several startups have been working on fixing this issue with easy-to-use digital wallets and apps.
If you remembered the "old days" of internet, you might remember that dial up access gave way to DSL, cable and satellite and the browser wars competed for consumer use. The same movement is happening now with crypto.
With any new technology, it's difficult to know when usage will flip from a niche market of early adopters to a mass audience of regular users. This is especially true for cryptocurrencies especially after the hype of 2017. But there are recent developments that are driving mainstream adoption of blockchain projects and cryptocurrencies.
Legality and regulation
Several U.S. states are moving towards accepting Bitcoin for tax payments. While the ultimate sign of adoption and legitimacy is when governments begin accepting cryptocurrency for tax payments, most governments are skeptical and don't have a clear regulatory stand on it. Despite that, most governments haven't exactly clamped down on cryptocurrencies. Several states in the U.S. are moving towards clear regulation. In fact, the state of Ohio already allows its residents to pay their taxes in Bitcoin. While Ohio may be the first, it doesn't appear to be the only U.S. state opening the doors to cryptocurrency tax payments. New Hampshire, Indiana, California, and Arizona all have legislation under consideration for legitimizing cryptocurrency tax payments in some form.
Germany's largest food delivery app now accepts Bitcoin payments
Several businesses have started accepting payments in Bitcoins and cryptocurrencies. Germany's most popular home food delivery app, Lieferando, recently began accepting Bitcoin as a payment method. The app has millions of users and 13,000 restaurants to choose from, and its parent company, Takeaway.com, also allows Bitcoin payments in their other European markets: Belgium, Poland, Bulgaria, Luxembourg, the Netherlands, Switzerland, Portugal, Austria, and Romania.
You can buy Real Estate with Bitcoin
Cryptocurrency adoption is moving forward despite the extended cryptocurrency bear market and volatility concerns. Beyond pizza and coffee purchases, homeowners are offering their properties for sale in Bitcoin. The trend has been observed particularly in Australia. Recently, a prominent real estate company in Turkey, one of the biggest growing markets for cryptocurrency, also announced their support of Bitcoin for property sales.
Bitcoin ATMs by Central Banks
The Philippines Central Bank, Bankgo Sentral, recently partnered with Philippine retail bank UnionBank to launch an ATM allowing users to both buy and sell Bitcoin, recognizing the cryptocurrency's "potential to revolutionize." 77% of the Philippine population is reportedly unbanked, and this is driving Bitcoin to mainstream adoption faster than ever.
These are just some of the few most visible recent signs of cryptocurrency adoption. Across the world, people, companies and institutions are moving steadily towards acceptance of cryptocurrencies and they are not only legal tender but are also considered a store of value.
What have you bought with Bitcoin lately?
– This article was originally posted at CryptoTraderNews
About CryptoCurrencyWire ("CCW")
CryptoCurrencyWire (CCW) is a financial news and content distribution company that provides (1) access to a network of wire services via NetworkWire to reach all target markets, industries and demographics in the most effective manner possible, (2) article and editorial syndication to 5,000+ news outlets (3), enhanced press release services to ensure maximum impact, (4) social media distribution via the Investor Brand Network (IBN) to nearly 2 million followers, (5) a full array of corporate communications solutions, and (6) a total news coverage solution with CCW Prime. As a multifaceted organization with an extensive team of contributing journalists and writers, CCW is uniquely positioned to best serve private and public companies that desire to reach a wide audience of investors, consumers, journalists and the general public. By cutting through the overload of information in today's market, CCW brings its clients unparalleled visibility, recognition and brand awareness.
To receive instant SMS alerts, text CRYPTO to 77948 (U.S. Mobile Phones Only)
CryptoCurrencyNewsWire is where News, content and information converge via Crypto.
For more information, please visit https://www.CryptoCurrencyWire.com
Please see full terms of use and disclaimers on the CryptoCurrencyWire (CCW) website applicable to all content provided by CCW, wherever published or re-published: http://CCW.fm/Disclaimer
CryptoCurrencyWire (CCW)
New York, New York
www.CryptoCurrencyWire.com
212.994.9818 Office
Editor@CryptoCurrencyWire.com
This article contains Third-Party Content submitted by third parties, including articles submitted through the CCW Premium Partnership Program. All opinions, statements and representations expressed by such third parties are theirs alone and do not express or represent the views and opinions of CCW or its affiliates and owners. Content created by third parties is the sole responsibility of such third parties, and CCW does not endorse, guarantee or make representations concerning the accuracy and completeness of all third-party content. You acknowledge that by CCW providing you with this internet portal that makes accessible to you the ability to view third-party content through the CCW site, CCW does not undertake any obligation to you as a reader of such content or assume any liability relating to such third-party content. CCW expressly disclaims liability relating to such third-party content. CCW and its members, affiliates, successors, assigns, officers, directors, and partners assume no responsibility or liability that may arise from the third-party content, including, but not limited to, responsibility or liability for claims for defamation, libel, slander, infringement, invasion of privacy and publicity rights, fraud, or misrepresentation, or an private right of action under the federal securities laws of the United States or common law. Notwithstanding the foregoing, CCW reserves the right to remove third-party content at any time in its sole discretion.