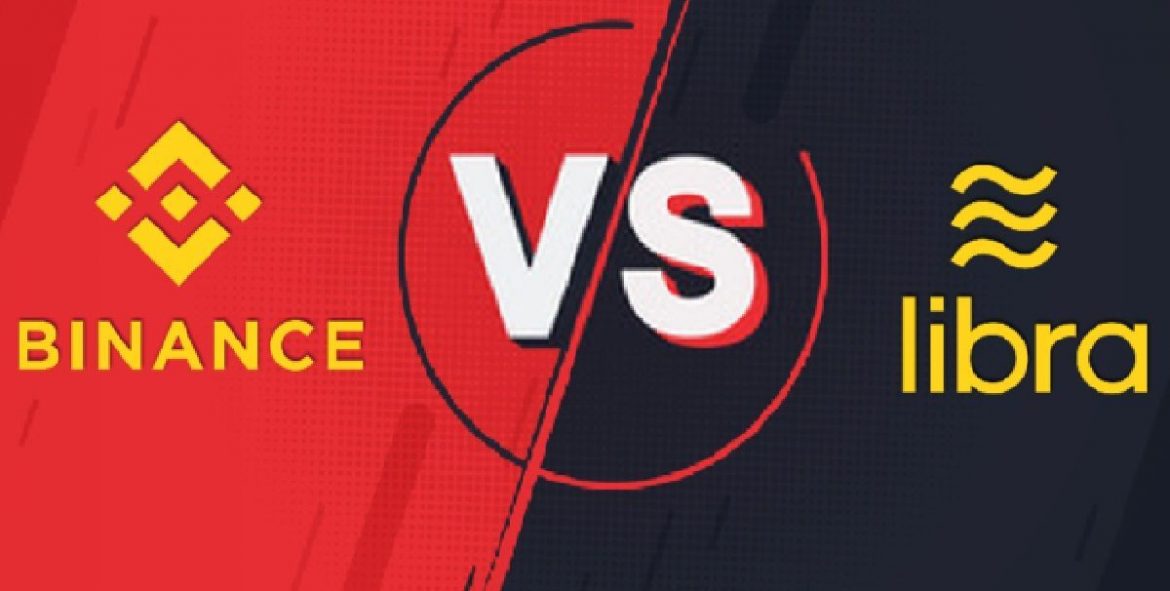 The battle over stablecoin dominance is upon us with Binance and Facebook dominating the crypto news. Over the past two years, tokens that are pegged to and backed by real-world assets, like fiat currency or gold, have made a huge strides in disrupting the economic culture around the world and within the crypto industry.
Stablecoins have been tackling issues of market volatility and championing cheaper and more effective payment methods. Social media giant, Facebook announced the launch of its stablecoin, Libra earlier in June 2019. JPMorgan started customer trials in July with their JPM coin, and Binance recently announced plans to launch their own stablecoin project, Venus on August 19.
Facebook's announcement of Libra's launch turned crypto winter around and sent Bitcoin price above $10K for the first time since 2018. Since this announcement, the People's Bank of China (PBoC) announced plans to launch "Digital Yuan" and Binance announced Venus.
Venus vs. Libra
Binance's Venus aims to create localized stablecoins for mass adoption while Facebook's Libra aims to shoot for mass adoption of a single stablecoin, pegged against the U.S. Dollar.
While Facebook's Libra has been going through hearings in the U.S. Senate, Binance plans to forge new partnerships that straddle both the public and private sectors, encompassing governments, technology companies and other projects across the blockchain ecosystem.
Binance co-founder, Yi He summed up the aims of the new project in a statement: "We believe that in the near and long term, stablecoins will progressively replace traditional fiat currencies in countries around the world, and bring a new and balanced standard of the digital economy."
Facebook has 2.1 billion users worldwide and that's higher than the number of Binance users. Owing to its spot as a top cryptocurrency exchange, Binance Chain enjoys wide usership in the crypto community, and the company has since issued fiat-backed stablecoins pegged to both Bitcoin (with the ticker BTCB) and the British Pound (listed as BGBP). Binance has plans to harness its preexisting global blockchain system to bring a cross-border payment system to customers, along with new stablecoins. Venus is set to compete with Facebook's Libra and has the same target users.
Binance's project is focused on specific target markets and Venus will work with specific countries and regions in developing their own digital currencies to help establish financial autonomy and security. However, Facebook intends to create a universal digital currency to enable customers to reduce fees associated with international payments on credit cards and costs incurred by remittances.
Why Libra has an advantage over Venus
Binance aims to work with the governments and enable creation of localized stablecoins, however this could be met with opposition in countries like China and India. Facebook, on the other hand, does not even need to break into the Chinese payment market as its system is based around an independent wallet, Calibra, that facilitates payments through its apps like Messenger and WhatsApp. This means that from Libra's launch, almost all users will have instant access.
Chinese central bank reacts to Libra – Is Venus next?
On Aug 20, PBoC announced plans to launch its own digital currency, Yuan, and to date, Venus has not elicited a response. PBoC earlier expressed its concerns over Libra as a means of replacing fiat currencies. Although research and development for Digital Yuan started in 2018, a report from China Daily, revealed that Libra may result in Chinese regulators reconsidering the model of the central bank digital currency (CBDC).
For Venus and Libra, adoption is the biggest challenge and it requires a concise legal environment, robust operations and partnerships with the government and financial institutions. Evolving crypto regulations may create a conflict of interest between digital asset creation and trading activities, this would create hurdles for Venus and drive the adoption of Libra worldwide.
– This article was originally posted at CryptoTraderNews
About CryptoCurrencyWire ("CCW")
CryptoCurrencyWire (CCW) is a financial news and content distribution company that provides (1) access to a network of wire services via NetworkWire to reach all target markets, industries and demographics in the most effective manner possible, (2) article and editorial syndication to 5,000+ news outlets (3), enhanced press release services to ensure maximum impact, (4) social media distribution via the Investor Brand Network (IBN) to nearly 2 million followers, (5) a full array of corporate communications solutions, and (6) a total news coverage solution with CCW Prime. As a multifaceted organization with an extensive team of contributing journalists and writers, CCW is uniquely positioned to best serve private and public companies that desire to reach a wide audience of investors, consumers, journalists and the general public. By cutting through the overload of information in today's market, CCW brings its clients unparalleled visibility, recognition and brand awareness.
To receive instant SMS alerts, text CRYPTO to 888-902-4192 (U.S. Mobile Phones Only)
CryptoCurrencyNewsWire is where News, content and information converge via Crypto.
For more information, please visit https://www.cryptocurrencywire.com
Please see full terms of use and disclaimers on the CryptoCurrencyWire (CCW) website applicable to all content provided by CCW, wherever published or re-published: http://CCW.fm/Disclaimer
CryptoCurrencyWire (CCW)
New York, New York
www.cryptocurrencywire.com
212.994.9818 Office
Editor@CryptoCurrencyWire.com
This article contains Third-Party Content submitted by third parties, including articles submitted through the CCW Premium Partnership Program. All opinions, statements and representations expressed by such third parties are theirs alone and do not express or represent the views and opinions of CCW or its affiliates and owners. Content created by third parties is the sole responsibility of such third parties, and CCW does not endorse, guarantee or make representations concerning the accuracy and completeness of all third-party content. You acknowledge that by CCW providing you with this internet portal that makes accessible to you the ability to view third-party content through the CCW site, CCW does not undertake any obligation to you as a reader of such content or assume any liability relating to such third-party content. CCW expressly disclaims liability relating to such third-party content. CCW and its members, affiliates, successors, assigns, officers, directors, and partners assume no responsibility or liability that may arise from the third-party content, including, but not limited to, responsibility or liability for claims for defamation, libel, slander, infringement, invasion of privacy and publicity rights, fraud, or misrepresentation, or an private right of action under the federal securities laws of the United States or common law. Notwithstanding the foregoing, CCW reserves the right to remove third-party content at any time in its sole discretion.