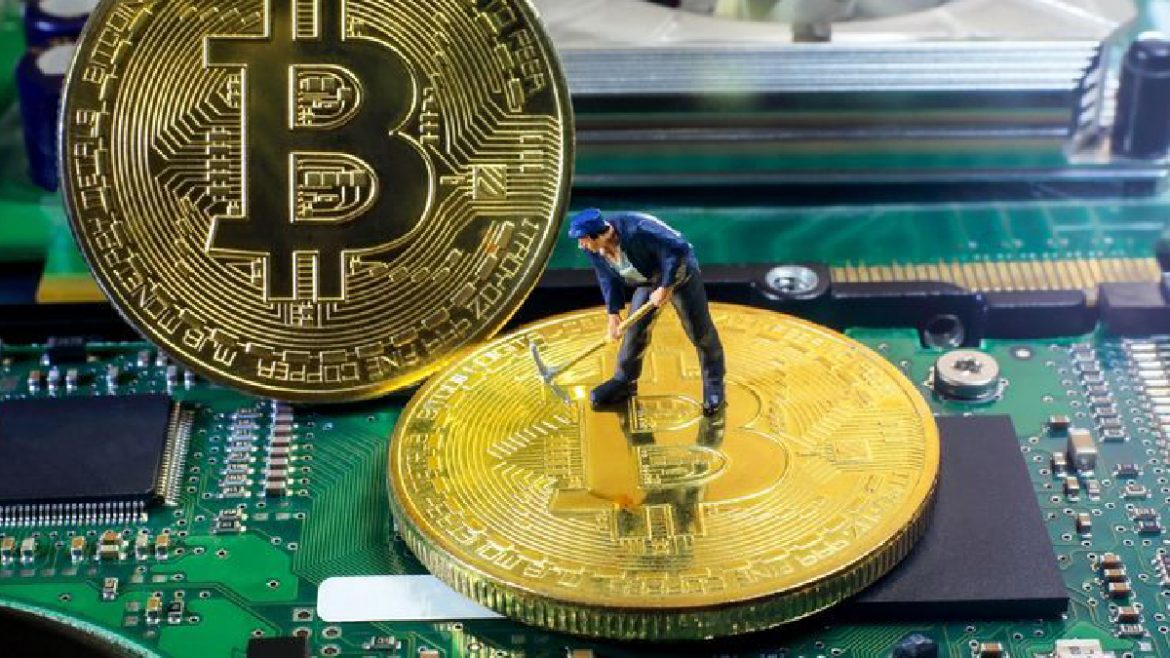 Proof-of-Work (PoW) is the original consensus algorithm in a Blockchain network. This algorithm is used to confirm transactions and add new blocks to the chain. Miners compete against each other to complete transactions on the network and get rewarded. The responsibility of verifying transactions lies with special nodes called miners, and the process is called mining.
The main working principle of PoW is a complicated mathematical puzzle and a possibility to easily prove the solution. Both Bitcoin and Ethereum currently use Proof of Work as their consensus mechanism. But each has its own set of rules and provisions.
How does PoW work?
In order to mine a new block, miners find a solution to a particular mathematical problem. The only way to find a solution to the problem is to apply brute force. The miner who solves the aforementioned problem first generally has access to the most computing power.
Why is PoW popular?
PoW has been a market-wide success due to its top features.
It is hard to find a solution to given problems
It is easy to verify if a solution is correct
Whenever a new block is mined, miners get rewards in the form of a cryptocurrency
As computing power is limited miners are incentivized not to cheat
Attacking the network costs a lot because of the high hardware requirement
PoW provides best in class security
Where is PoW implemented?
PoW's most popular application is Bitcoin. Bitcoin is the cryptocurrency that laid the foundation for this consensus mechanism. Bitcoin-based cryptocurrencies, such as Litecoin, have a similar system.
Another large project with PoW is Ethereum. Given that almost three of four projects are implemented on Ethereum platform, it's safe to say that the majority of Blockchain applications use PoW consensus model.
Drawbacks of PoW system
The main disadvantages are huge expenditures, "uselessness" of computations and 51 percent attack. PoW involves huge expenditures and requires highly specialized computer hardware to run complicated algorithms. Mining costs are so unimaginable that it has now become available only for special mining pools. The specialized machinery involved consumes a large amount of power and that increases the cost. The large cost has been driving the system towards centralization and it is easy to see this in the case of Bitcoin.
Different forms of mining
PoW is designed specifically to make it difficult and require considerable computing power to ensure that too many Bitcoins are not mined too quickly ensuring a consistent supply and incentive for miners to maintain the network. Essentially the security is enforced physically by specialized hardware. So PoW is seen as not being an infinitely scalable protocol since the hardware and the electricity spent to power that hardware are limited in resources.
PoW deals with the problem of Byzantine nodes through nonces and combining messages into blocks. Each block has its own distinct nonce. They are used to add difficulty in generating valid hashes, prevent precomputation and ensure fairness. Looking at its environmental effects it is being regarded as a flawed consensus protocol. Top altcoins like Ethereum are moving from PoW to PoS. Ethereum's transition to Casper is ongoing and shortly the network will run on the PoS system.
– This article was originally posted at CryptoTraderNews
About CryptoCurrencyWire ("CCW")
CryptoCurrencyWire (CCW) is a financial news and content distribution company that provides (1) access to a network of wire services via NetworkWire to reach all target markets, industries and demographics in the most effective manner possible, (2) article and editorial syndication to 5,000+ news outlets (3), enhanced press release services to ensure maximum impact, (4) social media distribution via the Investor Brand Network (IBN) to nearly 2 million followers, (5) a full array of corporate communications solutions, and (6) a total news coverage solution with CCW Prime. As a multifaceted organization with an extensive team of contributing journalists and writers, CCW is uniquely positioned to best serve private and public companies that desire to reach a wide audience of investors, consumers, journalists and the general public. By cutting through the overload of information in today's market, CCW brings its clients unparalleled visibility, recognition and brand awareness.
To receive instant SMS alerts, text CRYPTO to 888-902-4192 (U.S. Mobile Phones Only)
CryptoCurrencyNewsWire is where News, content and information converge via Crypto.
For more information, please visit https://www.cryptocurrencywire.com
Please see full terms of use and disclaimers on the CryptoCurrencyWire (CCW) website applicable to all content provided by CCW, wherever published or re-published: http://CCW.fm/Disclaimer
CryptoCurrencyWire (CCW)
New York, New York
www.cryptocurrencywire.com
212.994.9818 Office
Editor@CryptoCurrencyWire.com
This article contains Third-Party Content submitted by third parties, including articles submitted through the CCW Premium Partnership Program. All opinions, statements and representations expressed by such third parties are theirs alone and do not express or represent the views and opinions of CCW or its affiliates and owners. Content created by third parties is the sole responsibility of such third parties, and CCW does not endorse, guarantee or make representations concerning the accuracy and completeness of all third-party content. You acknowledge that by CCW providing you with this internet portal that makes accessible to you the ability to view third-party content through the CCW site, CCW does not undertake any obligation to you as a reader of such content or assume any liability relating to such third-party content. CCW expressly disclaims liability relating to such third-party content. CCW and its members, affiliates, successors, assigns, officers, directors, and partners assume no responsibility or liability that may arise from the third-party content, including, but not limited to, responsibility or liability for claims for defamation, libel, slander, infringement, invasion of privacy and publicity rights, fraud, or misrepresentation, or an private right of action under the federal securities laws of the United States or common law. Notwithstanding the foregoing, CCW reserves the right to remove third-party content at any time in its sole discretion.