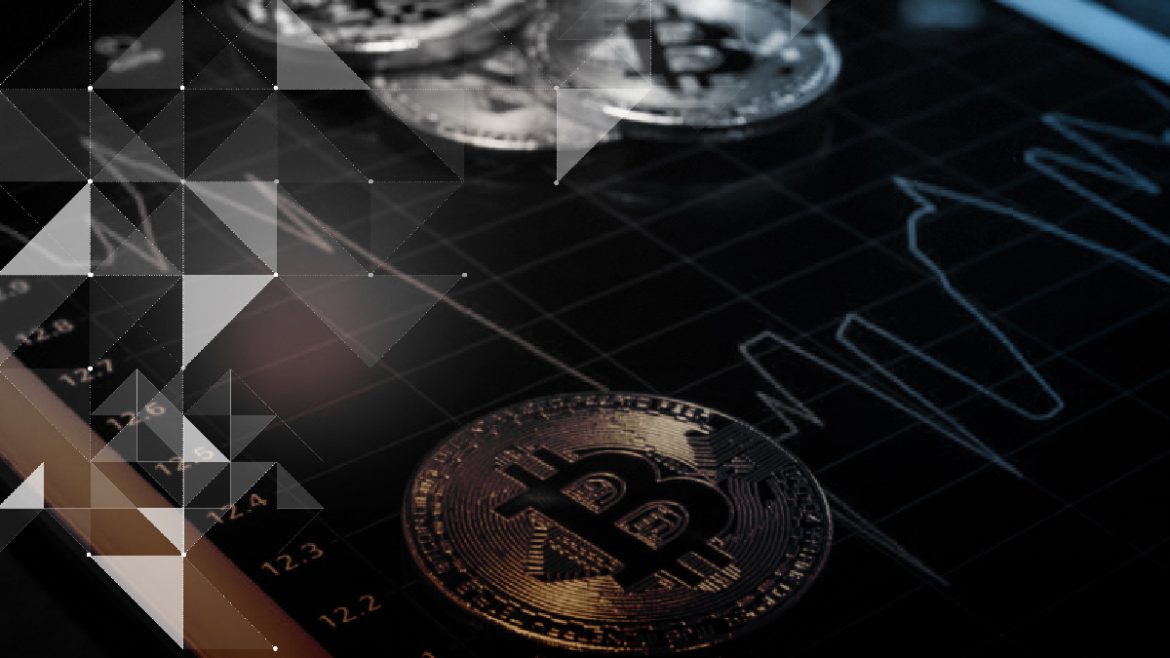 Bitcoin fell below $10000 for the first time in two weeks on Tuesday. This comes after US lawmakers scrutiny and criticism of Facebook's Libra. Libra's executive David Marcus spoke before the US Senate's banking committee on Facebook's plan to implement Libra, pledging it would not do so until regulatory issues were addressed.
He stated that "I expect that this will be the broadest, most extensive and most careful pre-launch oversight by regulators and central banks in FinTech's history." Amidst this chaos, China's central bank has given its not to building their own digital currency in response to Facebook's Libra.
Bitcoin's price rallied after Facebook's announcement of Libra coin and JPMorgan's customer trials for JPM coin. Consecutively price has been plummeting since the past week and is well below $10000, $9,830.46 to be exact, sourced from coinmarketcap.com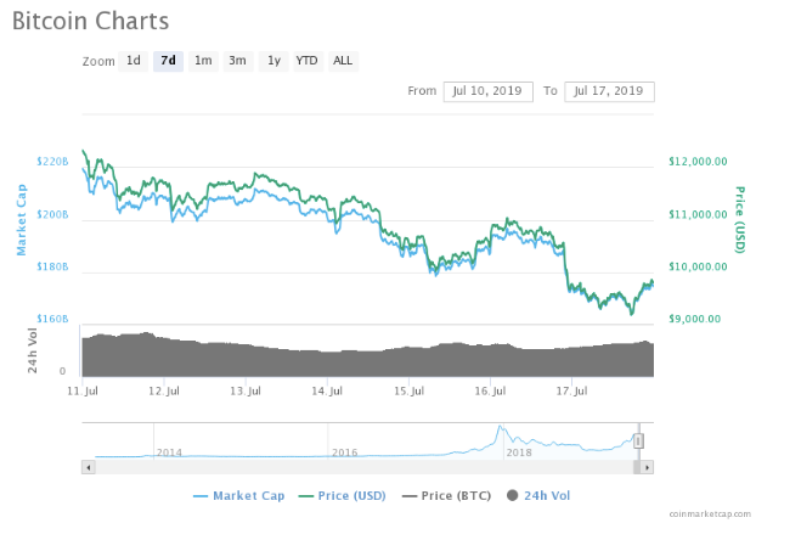 Price fell by over 8 percent on Tuesday and US lawmakers' regulatory scrutiny of Facebook intensified. Price was plummeting as David Marcus spoke to the Senate Banking Committee. Earlier, before the talk, price dropped by over 3%.
In the past one week, price dropped by 20% and the sell off hasn't gained momentum yet. Bulls are resisting selling off quite yet. During the hearing with the Senate Committee, a U.S senator went to the extent of calling Libra believers "delusional". The project is set to be launched in 2020, and it won't come before a grueling round of questioning by the House.
Bitcoin holders and investors are now concerned that lawmakers' pressure and stance on Libra will cause further bloodbath in the market. Other cryptocurrencies like Ethereum also lost over 10% of its market capitalization this past week.
Since Libra's launch announcement regulators across the world have been alarmed and are reacting to the shift in power over the Global Economy. The power tussle has its roots far deeper than Bitcoin's price action. Central banks and institutions are worried about Libra taking over fiat currencies.
It is anticipated by some analysts that this FUD might result in Bitcoin's price falling below $8000 in the coming week.
– This article was originally posted at CryptoTraderNews
About CryptoCurrencyWire ("CCW")
CryptoCurrencyWire (CCW) is a financial news and content distribution company that provides (1) access to a network of wire services via NetworkWire to reach all target markets, industries and demographics in the most effective manner possible, (2) article and editorial syndication to 5,000+ news outlets (3), enhanced press release services to ensure maximum impact, (4) social media distribution via the Investor Brand Network (IBN) to nearly 2 million followers, (5) a full array of corporate communications solutions, and (6) a total news coverage solution with CCW Prime. As a multifaceted organization with an extensive team of contributing journalists and writers, CCW is uniquely positioned to best serve private and public companies that desire to reach a wide audience of investors, consumers, journalists and the general public. By cutting through the overload of information in today's market, CCW brings its clients unparalleled visibility, recognition and brand awareness.
To receive instant SMS alerts, text CRYPTO to 77948 (U.S. Mobile Phones Only)
CryptoCurrencyNewsWire is where News, content and information converge via Crypto.
For more information, please visit https://www.CryptoCurrencyWire.com
Please see full terms of use and disclaimers on the CryptoCurrencyWire (CCW) website applicable to all content provided by CCW, wherever published or re-published: http://CCW.fm/Disclaimer
CryptoCurrencyWire (CCW)
New York, New York
www.CryptoCurrencyWire.com
212.994.9818 Office
Editor@CryptoCurrencyWire.com
This article contains Third-Party Content submitted by third parties, including articles submitted through the CCW Premium Partnership Program. All opinions, statements and representations expressed by such third parties are theirs alone and do not express or represent the views and opinions of CCW or its affiliates and owners. Content created by third parties is the sole responsibility of such third parties, and CCW does not endorse, guarantee or make representations concerning the accuracy and completeness of all third-party content. You acknowledge that by CCW providing you with this internet portal that makes accessible to you the ability to view third-party content through the CCW site, CCW does not undertake any obligation to you as a reader of such content or assume any liability relating to such third-party content. CCW expressly disclaims liability relating to such third-party content. CCW and its members, affiliates, successors, assigns, officers, directors, and partners assume no responsibility or liability that may arise from the third-party content, including, but not limited to, responsibility or liability for claims for defamation, libel, slander, infringement, invasion of privacy and publicity rights, fraud, or misrepresentation, or an private right of action under the federal securities laws of the United States or common law. Notwithstanding the foregoing, CCW reserves the right to remove third-party content at any time in its sole discretion.