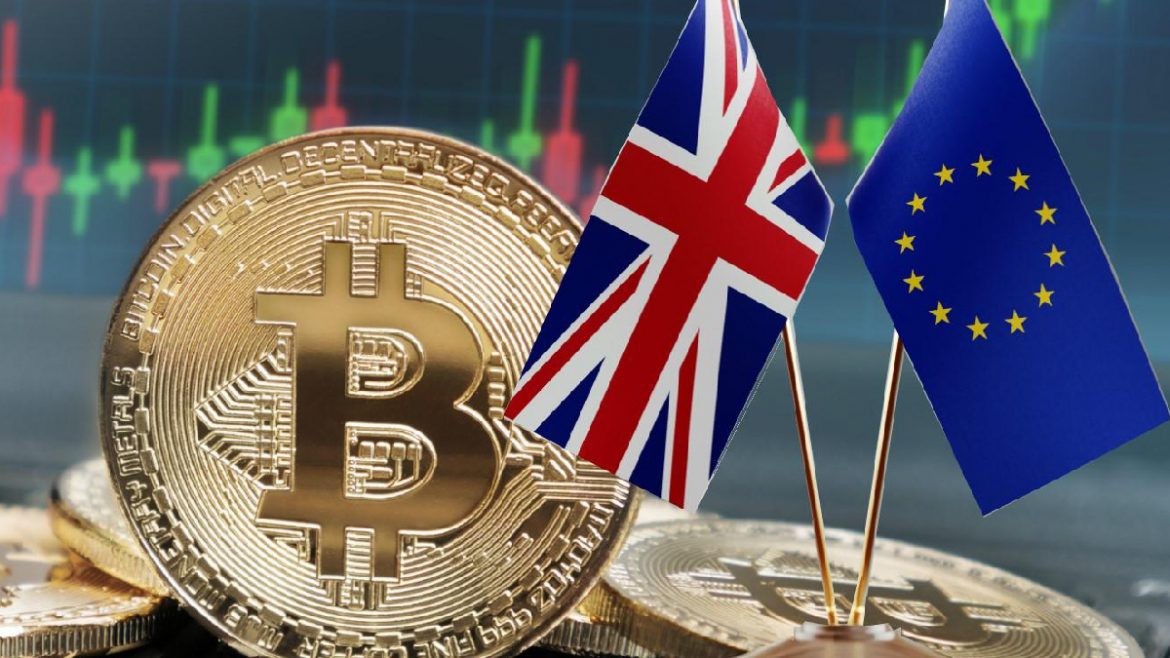 Brexit may finally be coming to a close. The announcement that the British government has reached an accord with the EU earlier last week has got us looking at the potential seismic shifts in European politics and how it may affect the price of Bitcoin.
Prior to Brexit, the digital asset had been steadily growing in value since January 2015. Since then, the cryptocurrency rocketed to over 300% in 18 months and the network eagerly awaited the project's next supply halvening which would decrease finding new Bitcoin from 25 to 12.5 every 10 minutes. The 12% rally for Bitcoin against the dollar that day was facilitated by around $120 million worth of daily trading volume to take the decentralized asset to a high of $660.
Back in mid-2016, the most liquid GBP market was the London-based Coinfloor exchange. According to data from TradingView, the exchange did around 772 Bitcoins' worth of volume that day, valued back then at around $4.9 million.
The British Pound fell by around 20% over the next eight months. After hitting a low of $1.2 in March 2017 the Pound rallied 6% in a 4-week period and Parliament finally voted to activate Article 50 and begin the UK's two-year countdown to negotiate its exit from the single market.
Back in March 2017, having started the year around $1,000, Bitcoin had gone on to hit a then all-time high of $1,300, based on the expectation that a Bitcoin ETF may potentially be approved. With the rejection confirmed on March 10, 2017, the digital asset subsequently crashed to a low of $888, at exactly the same time that the EU departure was being confirmed into UK law. With the countdown clock now ticking to leave the EU, Bitcoin is witnessing increased volatility and it has remained flat around $8,000.
In the past 17 months, the digital asset hit $3,000 in December 2018 before rallying to hit a high of nearly $14,000 in June 2019. In the final period of analysis, over the last two weeks, based on the Prime Minister securing the endorsement of his Brexit plan at the EU summit, the pound has come back strong to rally almost 6% against the dollar to climb back up to $1.29. However, Bitcoin has been around the $8.3K level.
The shock of the Brexit vote has affected the world's biggest cryptocurrency in a small way and the money supply is smaller than the physical market cap of gold, around $9 trillion today, which is still a long way short of Bitcoin's market cap that is over 25 times smaller at just $143 billion today. Since the day of the initial vote for Brexit, the market cap of Bitcoin has risen by 1,400% or $133 billion. In the same period of time, Bitcoin's daily trading volume has changed from $120 million to over $10 billion.
It's been a volatile couple of years for all of these assets, but for Bitcoin a potential canceled Brexit won't reverse the gains. Investors are now looking to hedge their Sterling risk with non-correlated assets such as Bitcoin – and that may be the future of the British Economy.
– This article was originally posted at CryptoTraderNews
About CryptoCurrencyWire ("CCW")
CryptoCurrencyWire (CCW) is a financial news and content distribution company that provides (1) access to a network of wire services via NetworkWire to reach all target markets, industries and demographics in the most effective manner possible, (2) article and editorial syndication to 5,000+ news outlets (3), enhanced press release services to ensure maximum impact, (4) social media distribution via the Investor Brand Network (IBN) to nearly 2 million followers, (5) a full array of corporate communications solutions, and (6) a total news coverage solution with CCW Prime. As a multifaceted organization with an extensive team of contributing journalists and writers, CCW is uniquely positioned to best serve private and public companies that desire to reach a wide audience of investors, consumers, journalists and the general public. By cutting through the overload of information in today's market, CCW brings its clients unparalleled visibility, recognition and brand awareness.
To receive instant SMS alerts, text CRYPTO to 77948 (U.S. Mobile Phones Only)
CryptoCurrencyNewsWire is where News, content and information converge via Crypto.
For more information, please visit https://www.CryptoCurrencyWire.com
Please see full terms of use and disclaimers on the CryptoCurrencyWire (CCW) website applicable to all content provided by CCW, wherever published or re-published: http://CCW.fm/Disclaimer
CryptoCurrencyWire (CCW)
New York, New York
www.CryptoCurrencyWire.com
212.994.9818 Office
Editor@CryptoCurrencyWire.com
This article contains Third-Party Content submitted by third parties, including articles submitted through the CCW Premium Partnership Program. All opinions, statements and representations expressed by such third parties are theirs alone and do not express or represent the views and opinions of CCW or its affiliates and owners. Content created by third parties is the sole responsibility of such third parties, and CCW does not endorse, guarantee or make representations concerning the accuracy and completeness of all third-party content. You acknowledge that by CCW providing you with this internet portal that makes accessible to you the ability to view third-party content through the CCW site, CCW does not undertake any obligation to you as a reader of such content or assume any liability relating to such third-party content. CCW expressly disclaims liability relating to such third-party content. CCW and its members, affiliates, successors, assigns, officers, directors, and partners assume no responsibility or liability that may arise from the third-party content, including, but not limited to, responsibility or liability for claims for defamation, libel, slander, infringement, invasion of privacy and publicity rights, fraud, or misrepresentation, or an private right of action under the federal securities laws of the United States or common law. Notwithstanding the foregoing, CCW reserves the right to remove third-party content at any time in its sole discretion.