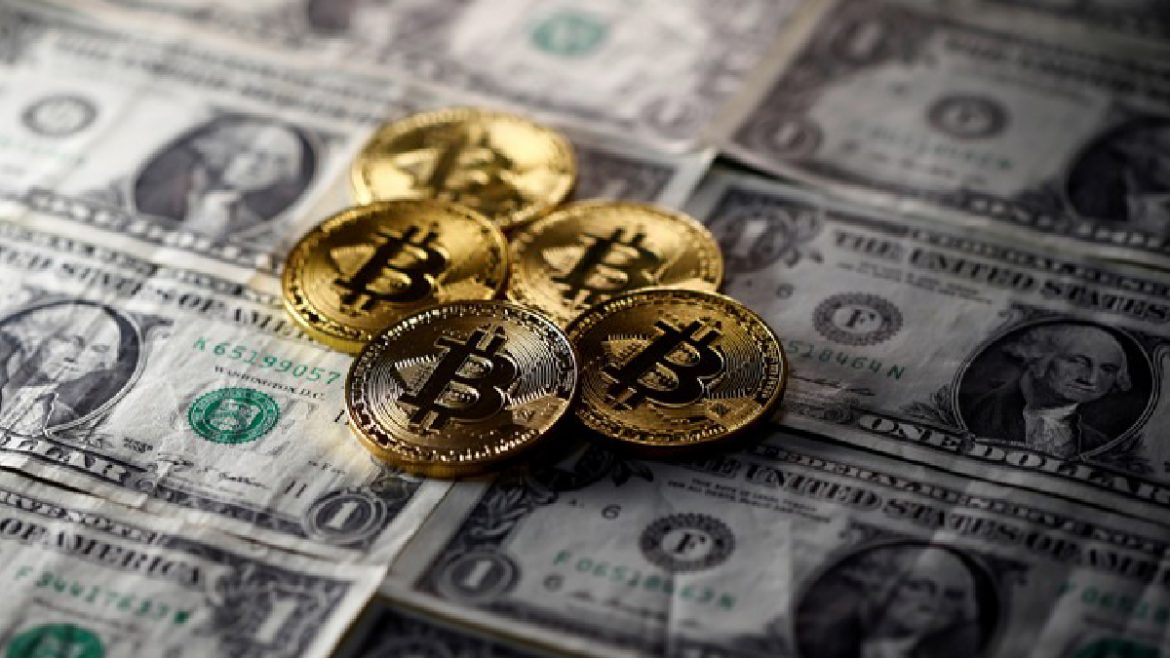 The dialogue of universal basic income and the wealth gap has been on for over a decade. Since Bitcoin was introduced to the world in 2009, there has been speculation around its role in UBI and equitable wealth distribution. In a recent blog published by Bill Gates, about his reflections on 2019, he highlighted the unfair distribution of wealth. However, many experts have shared research and insights on how Bitcoin can solve the issue of wealth gap.
If you're wondering exactly how an infrastructure and tech heavy currency like Bitcoin will solve the problem of the wealth gap, let's find out.
Bitcoin is also known as digital cash and since its digital, anyone with internet access can use it. According to World Bank, over 32.8% of the world's population has internet access.
What does this mean for Bitcoin?
It means all these people, whether banked or unbanked can use Bitcoin to store and exchange value/ wealth. At one point, when the internet came into existence or during the dotcom boom, it took more infrastructure to access the internet. Bitcoin has changed that. Several altcoins and cryptocurrencies have offered bounties, and distributed tokens freely during halving or the launch phases of the project.
This was a good start to distributing wealth but, before we consider this a stride, we need to consider that wealth inequality has become so drastic that many in the lower and middle classes cannot afford to buy Bitcoin or cryptocurrencies.
While Bitcoin has outperformed every single asset class from gold to oil and stocks, throughout the decade, it has an ROI of over 10,000 percent. This, coupled with the fact that anyone with an internet connection can access the market, means that any U.S. citizen has the opportunity to dramatically increase their wealth.
This opportunity is available even for early adopters with enough disposable capital. Some may have no access to capital and for them opportunities will have disappeared anyway. Just like other asset classes, Bitcoin is a form of capital. However, the very underlying mechanisms like real property distribution and capitalist economies cause the wealth gap. In fact, even after a 232 trillion market capitalization and the wealth gap is much higher now.
It isn't quite possible for Bitcoin to solve the issue of income inequality. Starting from the process of mining, which requires extensive computation that is expensive and no longer possible for most individuals. Only the miners with extensive infrastructure can sustain themselves while the rest are left behind in the race.
The ones who bought Bitcoin before 2015 have been booking consistent profits, while for the rest it has been challenging. Many would argue that Bitcoin could solve this problem, but it hasn't been a solution to every problem. Top influencers and investors are critics of Bitcoin and there is no reason for them to side with Bitcoin on this.
Here's the thing: Just because new technology has been created doesn't mean that it would solve all traditional challenges and issues.
After Crypto Winter 2018, institutions have taken an interest in cryptocurrencies and they have learned that the investment is doing very well. This may encourage piling of cash and increase the wealth gap. Through the mention of the wealth gap, Bill Gates may only be trying to reform the U.S. tariffs here, because he never mentioned Bitcoin.
Bitcoin may not have the potential to solve the problem of rich and poor and the world of tariffs. The truth is it's hard to tax Bitcoin holders plus it's not clear how that would work. We can conclude that if Bitcoin was to solve the wealth gap, it would have already made progress, however, at this point in time, it hasn't; and that is something we are certain of.
– This article was originally posted at CryptoTraderNews
About CryptoCurrencyWire ("CCW")
CryptoCurrencyWire (CCW) is a financial news and content distribution company that provides (1) access to a network of wire services via NetworkWire to reach all target markets, industries and demographics in the most effective manner possible, (2) article and editorial syndication to 5,000+ news outlets (3), enhanced press release services to ensure maximum impact, (4) social media distribution via the Investor Brand Network (IBN) to nearly 2 million followers, (5) a full array of corporate communications solutions, and (6) a total news coverage solution with CCW Prime. As a multifaceted organization with an extensive team of contributing journalists and writers, CCW is uniquely positioned to best serve private and public companies that desire to reach a wide audience of investors, consumers, journalists and the general public. By cutting through the overload of information in today's market, CCW brings its clients unparalleled visibility, recognition and brand awareness.
To receive instant SMS alerts, text CRYPTO to 77948 (U.S. Mobile Phones Only)
CryptoCurrencyNewsWire is where News, content and information converge via Crypto.
For more information, please visit https://www.CryptoCurrencyWire.com
Please see full terms of use and disclaimers on the CryptoCurrencyWire (CCW) website applicable to all content provided by CCW, wherever published or re-published: http://CCW.fm/Disclaimer
CryptoCurrencyWire (CCW)
New York, New York
www.CryptoCurrencyWire.com
212.994.9818 Office
Editor@CryptoCurrencyWire.com
CryptoCurrencyWire is part of the InvestorBrandNetwork.
This article contains Third-Party Content submitted by third parties, including articles submitted through the CCW Premium Partnership Program. All opinions, statements and representations expressed by such third parties are theirs alone and do not express or represent the views and opinions of CCW or its affiliates and owners. Content created by third parties is the sole responsibility of such third parties, and CCW does not endorse, guarantee or make representations concerning the accuracy and completeness of all third-party content. You acknowledge that by CCW providing you with this internet portal that makes accessible to you the ability to view third-party content through the CCW site, CCW does not undertake any obligation to you as a reader of such content or assume any liability relating to such third-party content. CCW expressly disclaims liability relating to such third-party content. CCW and its members, affiliates, successors, assigns, officers, directors, and partners assume no responsibility or liability that may arise from the third-party content, including, but not limited to, responsibility or liability for claims for defamation, libel, slander, infringement, invasion of privacy and publicity rights, fraud, or misrepresentation, or an private right of action under the federal securities laws of the United States or common law. Notwithstanding the foregoing, CCW reserves the right to remove third-party content at any time in its sole discretion.