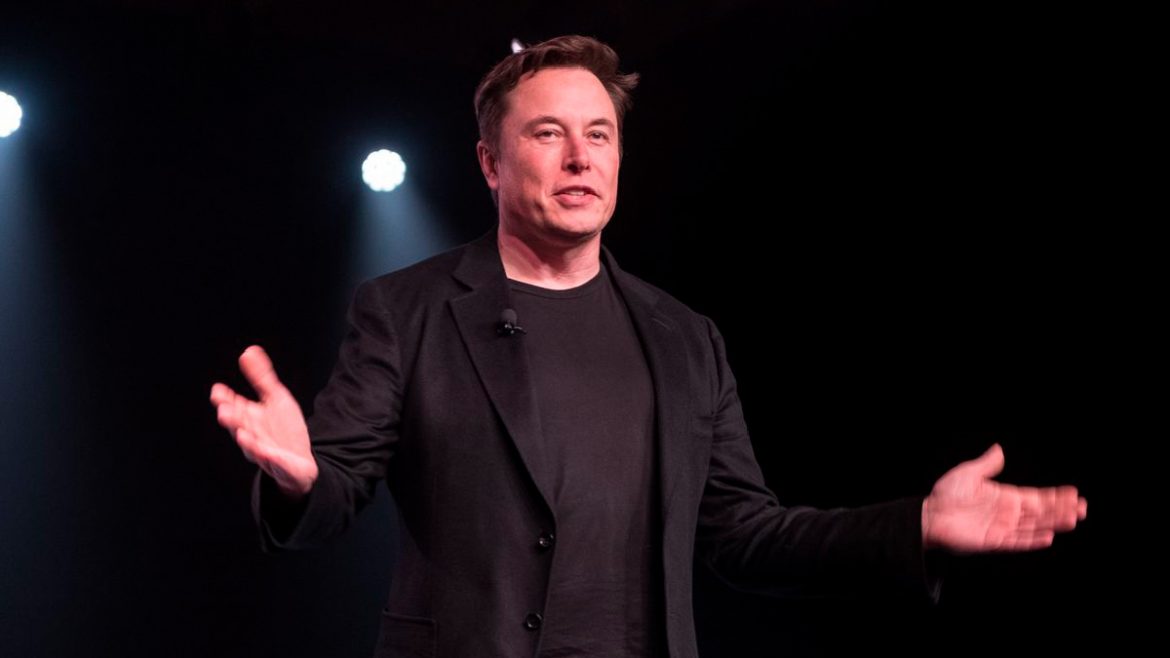 It's only been a decade since Bitcoin's launch and several influencers from all walks of life and interests love to remark on Bitcoin and cryptocurrency one way or another. Warren Buffet has said on more than one occasion that Bitcoin is like tulips, referring to the tulip bubble that led to financial collapse in the 1600's. Many prominent personalities including Elon Musk have commented on it as well. Elon, arguably one of the best-known and popular entrepreneurs commented on Bitcoin and Crypto Twitter lapped it up.
Because of Elon's popularity in tech communities and with entrepreneurs, his opinion has a lot of sway and he's voiced his opinion once again in a cheeky tweet.
"Bitcoin is not my safe word"
Musk, the founder of PayPal, which is one of the world's largest payment processors, is best known for his revolutionary companies like SpaceX and Tesla. His vision and innovation has changed industries as he focuses on building solutions to solve the world's biggest problems. This has propelled his success and made him famous in the community. That's also why every move and comment he makes is watched and interpreted to having some deeper meaning.
Similarly, this 'safe word' comment took Crypto Twitter by storm, no doubt because it seems like forever since anyone in the tech industry is paying attention to crypto. Let's assume they are but they're not as vocal about it as they may have been a few years ago. As for Elon Musk, his comment gives us a refreshing perspective and a boost to Bitcoin publicity as more eyeballs than ever before searched this mysterious Bitcoin thing that Elon gave a wink to. With over 30 million followers on his official Twitter handle, other influencers joined in the fun. Justin Sun of Tron, for instance, responded by tweeting,"Tron is not my safe word."
At the beginning of 2019, Musk spoke about Bitcoin and cryptocurrencies on a podcast with Ark. He once joked that he was the chief executive of Dogecoin during April Fool's Day in 2019, and randomly tweeted "Ethereum". He joked about "cryptocurrency" being his safe word and Elon has openly discussed his views on the future of his companies, as well as his thoughts on cryptocurrency. He has futuristic endeavors and has mentioned that cryptocurrency is here to stay, predicting that paper money won't last long, and cryptocurrency is a safer, more effective way to transfer value.
This doesn't mean he is 100% on board with Bitcoin. Elon Musk has expressed concerns related to the security and reliability of cryptocurrencies and blockchain networks. He acknowledged that mining requires excessive computing power and it is an intensive process. Did his tweet influence the price as well?
Some might believe it's a coincidence as Bitcoin climbs to $8723. What are your thoughts?
– This article was originally posted at CryptoTraderNews
About CryptoCurrencyWire ("CCW")
CryptoCurrencyWire (CCW) is a financial news and content distribution company that provides (1) access to a network of wire services via NetworkWire to reach all target markets, industries and demographics in the most effective manner possible, (2) article and editorial syndication to 5,000+ news outlets (3), enhanced press release services to ensure maximum impact, (4) social media distribution via the Investor Brand Network (IBN) to nearly 2 million followers, (5) a full array of corporate communications solutions, and (6) a total news coverage solution with CCW Prime. As a multifaceted organization with an extensive team of contributing journalists and writers, CCW is uniquely positioned to best serve private and public companies that desire to reach a wide audience of investors, consumers, journalists and the general public. By cutting through the overload of information in today's market, CCW brings its clients unparalleled visibility, recognition and brand awareness.
To receive instant SMS alerts, text CRYPTO to 77948 (U.S. Mobile Phones Only)
CryptoCurrencyNewsWire is where News, content and information converge via Crypto.
For more information, please visit https://www.CryptoCurrencyWire.com
Please see full terms of use and disclaimers on the CryptoCurrencyWire (CCW) website applicable to all content provided by CCW, wherever published or re-published: http://CCW.fm/Disclaimer
CryptoCurrencyWire (CCW)
New York, New York
www.CryptoCurrencyWire.com
212.994.9818 Office
Editor@CryptoCurrencyWire.com
CryptoCurrencyWire is part of the InvestorBrandNetwork.
This article contains Third-Party Content submitted by third parties, including articles submitted through the CCW Premium Partnership Program. All opinions, statements and representations expressed by such third parties are theirs alone and do not express or represent the views and opinions of CCW or its affiliates and owners. Content created by third parties is the sole responsibility of such third parties, and CCW does not endorse, guarantee or make representations concerning the accuracy and completeness of all third-party content. You acknowledge that by CCW providing you with this internet portal that makes accessible to you the ability to view third-party content through the CCW site, CCW does not undertake any obligation to you as a reader of such content or assume any liability relating to such third-party content. CCW expressly disclaims liability relating to such third-party content. CCW and its members, affiliates, successors, assigns, officers, directors, and partners assume no responsibility or liability that may arise from the third-party content, including, but not limited to, responsibility or liability for claims for defamation, libel, slander, infringement, invasion of privacy and publicity rights, fraud, or misrepresentation, or an private right of action under the federal securities laws of the United States or common law. Notwithstanding the foregoing, CCW reserves the right to remove third-party content at any time in its sole discretion.