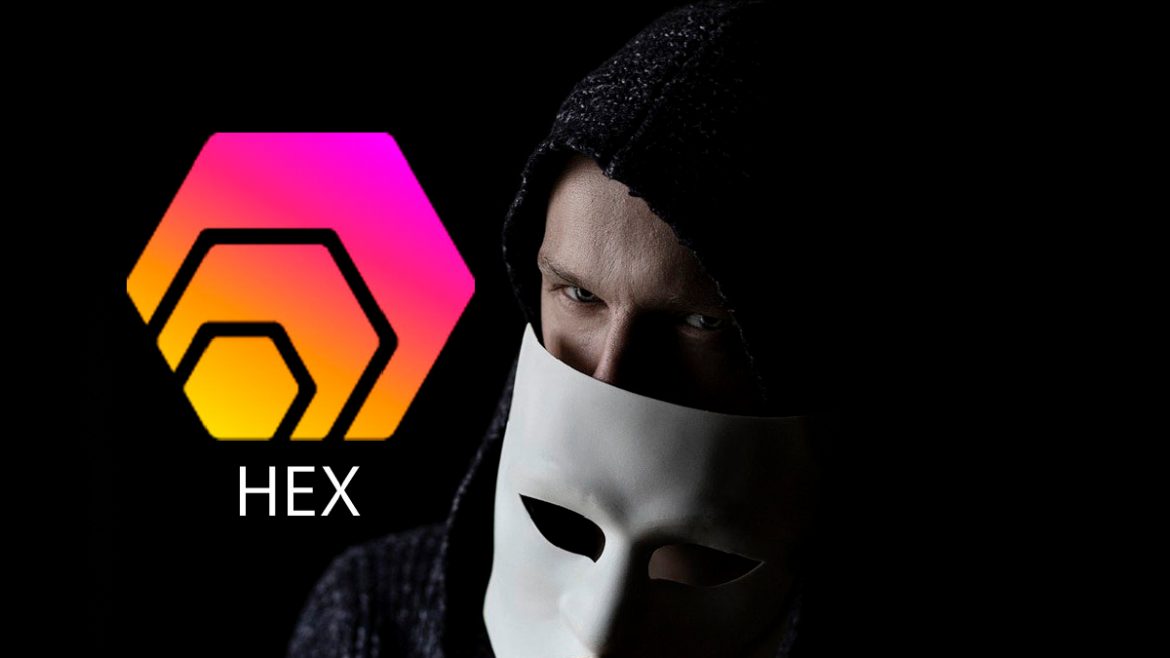 It didn't take rocket science to see that HEX was a scam. We'd written a few articles about it on Crypto, Trader, News. but now there seems to be proof positive that HEX is dead – or very nearly so.
Let's take a look at what's going on.
Etherscan tells no lies
Looking at the Hex main wallet on Etherscan, outgoing transactions began on December 12, 2019, which didn't raise a lot of concern as most project have operating costs that can be written off as normal. But there were no deposits after the December date and withdrawals hit a fevered pitch on January 6, 2020 when 36 outgoing transactions for 1,337 ETH each painted a clear picture that HEX was the scam that we predicted.
Consider that 1 ETH was equal to approximately $144 on January 6. Let's do a little math.
144 * 1337 = 192,528
192.528 * 36 = $6,931,008
That's right. Nearly $7 million worth of ETH is gone. With cryptocurrency prices on an upsurge, that value is even higher.
HEX made some pretty lofty claims about being known as the CDs, or Certificates of Deposits of the blockchain, with high RoI for staking HEX. All you had to do was deposit Ether for "trustless interest." They even warned that third parties like crypto exchanges and lenders are susceptible to hacking and scams. HEX would fix that by taking out the middle man.
They even claimed that HEX would take profit out of banks and government money printing and give it back to HEX holders because the next gen CD would secure your money with verifiably secure peer-to-peer technology.
One thing for certain, the HEX scam is definitely verifiable. All you have to do is look at their empty main wallet.
In the article Why You Should Stay Away From HEX, contributor Pragati Shrivastava wrote: "Here's another caution flag. If you've actually read through their privacy policy, there is an eyebrow raising line: "The origin address gets a copy of bonuses." Excuse me? Isn't one of the main purposes of blockchain to prevent copies? What does this mean? If you ask me, I would question the safety and security of your precious HEX bonus tokens. You might think they're safe but I wouldn't be so sure."
Surprisingly, the HEX website is still active but the team has been very quiet. At least someone's laughing all the way to the bank.
– This article was originally posted at CryptoTraderNews
About CryptoCurrencyWire ("CCW")
CryptoCurrencyWire (CCW) is a financial news and content distribution company that provides (1) access to a network of wire services via NetworkWire to reach all target markets, industries and demographics in the most effective manner possible, (2) article and editorial syndication to 5,000+ news outlets (3), enhanced press release services to ensure maximum impact, (4) social media distribution via the Investor Brand Network (IBN) to nearly 2 million followers, (5) a full array of corporate communications solutions, and (6) a total news coverage solution with CCW Prime. As a multifaceted organization with an extensive team of contributing journalists and writers, CCW is uniquely positioned to best serve private and public companies that desire to reach a wide audience of investors, consumers, journalists and the general public. By cutting through the overload of information in today's market, CCW brings its clients unparalleled visibility, recognition and brand awareness.
To receive instant SMS alerts, text CRYPTO to 77948 (U.S. Mobile Phones Only)
CryptoCurrencyNewsWire is where News, content and information converge via Crypto.
For more information, please visit https://www.CryptoCurrencyWire.com
Please see full terms of use and disclaimers on the CryptoCurrencyWire (CCW) website applicable to all content provided by CCW, wherever published or re-published: http://CCW.fm/Disclaimer
CryptoCurrencyWire (CCW)
New York, New York
www.CryptoCurrencyWire.com
212.994.9818 Office
Editor@CryptoCurrencyWire.com
CryptoCurrencyWire is part of the InvestorBrandNetwork.
This article contains Third-Party Content submitted by third parties, including articles submitted through the CCW Premium Partnership Program. All opinions, statements and representations expressed by such third parties are theirs alone and do not express or represent the views and opinions of CCW or its affiliates and owners. Content created by third parties is the sole responsibility of such third parties, and CCW does not endorse, guarantee or make representations concerning the accuracy and completeness of all third-party content. You acknowledge that by CCW providing you with this internet portal that makes accessible to you the ability to view third-party content through the CCW site, CCW does not undertake any obligation to you as a reader of such content or assume any liability relating to such third-party content. CCW expressly disclaims liability relating to such third-party content. CCW and its members, affiliates, successors, assigns, officers, directors, and partners assume no responsibility or liability that may arise from the third-party content, including, but not limited to, responsibility or liability for claims for defamation, libel, slander, infringement, invasion of privacy and publicity rights, fraud, or misrepresentation, or an private right of action under the federal securities laws of the United States or common law. Notwithstanding the foregoing, CCW reserves the right to remove third-party content at any time in its sole discretion.