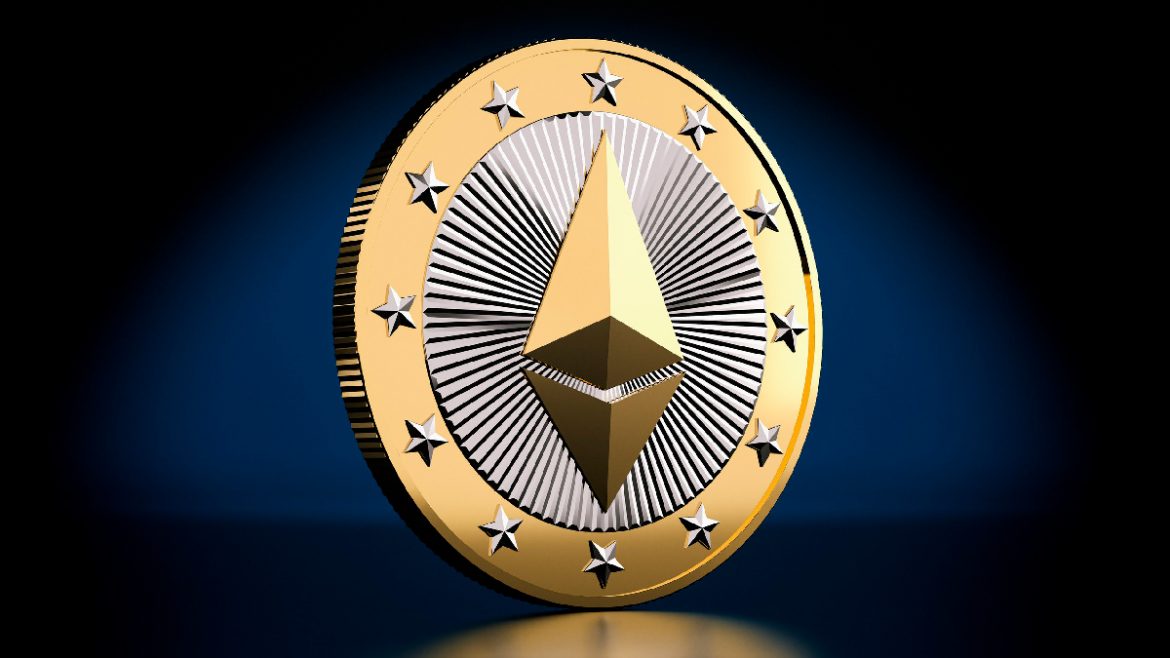 Ethereum is the second largest cryptocurrency by market capitalization and its market cap is $17 trillion currently. The altcoin is performing well with BUIDL week coming closer and Ethereum 2.0 plans underway. If you are currently invested in ETH, checkout what's in store, in this article. Currently, Ethereum's ROI is 5658.46% and the coin has dropped 2.94% in value over the past 24 hours. It is trading at $163.06.
While no analyst can completely predict the price of Ethereum, it is possible to analyse technical charts and make predictions. ConsenSys Co-founder Andrew Keys has been quoted saying that Ethereum's Serenity will launch by the end 2020.
Many users share this excitement and they have plans to invest in Ethereum before it soars higher. Ethereum 2.0's beta may launch before mid 2020 and it is predicted that ETH's previous ATH may be crossed this time.
Serenity's development is right on track. Ethereum is one of the altcoins known to make consistent improvements and upgrades to the core protocol. Especially after Istanbul hard fork, the Ethereum community is closing in on the eventual and final iteration in Ethereum's evolution. There are several stages to it and each one is estimated a year apart from each other. The gradual approach to Serenity ensures Ethereum's price climbs steadily through the launch stages.
Ethereum 1.0 closed with the Istanbul hard fork and core Ethereum Improvement Proposals (EIPs) that went into the upgrade were closely related to Zcash (ZEC).
There are many use cases following the upgrade and Plasma is this class of technologies that enable you to have less decentralized platforms sitting at layer two in the Ethereum ecosystem. Users can benefit from the full trust of the base trust layer, and you can get the best of both worlds.
Plasma Group's theoretical work on the technology is complete, however implementations are underway. Parity Tech devs have been focused on developing innovative products that feature working solutions, COSMOS, Polkadot and ETH 2.0 are taking shape in parallel and this means there will be viable solutions being released one after another. Mid-2019 there were several launches on the ETH blockchain, including Beacon Chain, the first to be powered by Proof-of-Stake validators.
There are several technical charts showing Ethereum's target of $320 and $350. This is realistic based on the current altcoin rally. ETH 2.0 holds the key to ETH's future predictions. It is predicted that ETH will rally to $1,365 by 2021.
There are lows every now and then, however, they are a part of the normal market price cycle, and every phase of depression. Ethereum's long term target is $5000 per token and Bitcoin's dominance hasn't and won't hollowed out Ethereum's importance.
Ethereum is known as an independent one with the first smart contract on the blockchain and despite this fact, Ethereum is still trading under $200 and traders are expecting a rally and a long one before ETH 2.0.
– This article was originally posted at CryptoTraderNews
About CryptoCurrencyWire ("CCW")
CryptoCurrencyWire (CCW) is a financial news and content distribution company that provides (1) access to a network of wire services via NetworkWire to reach all target markets, industries and demographics in the most effective manner possible, (2) article and editorial syndication to 5,000+ news outlets (3), enhanced press release services to ensure maximum impact, (4) social media distribution via the Investor Brand Network (IBN) to nearly 2 million followers, (5) a full array of corporate communications solutions, and (6) a total news coverage solution with CCW Prime. As a multifaceted organization with an extensive team of contributing journalists and writers, CCW is uniquely positioned to best serve private and public companies that desire to reach a wide audience of investors, consumers, journalists and the general public. By cutting through the overload of information in today's market, CCW brings its clients unparalleled visibility, recognition and brand awareness.
To receive instant SMS alerts, text CRYPTO to 77948 (U.S. Mobile Phones Only)
CryptoCurrencyNewsWire is where News, content and information converge via Crypto.
For more information, please visit https://www.CryptoCurrencyWire.com
Please see full terms of use and disclaimers on the CryptoCurrencyWire (CCW) website applicable to all content provided by CCW, wherever published or re-published: http://CCW.fm/Disclaimer
CryptoCurrencyWire (CCW)
New York, New York
www.CryptoCurrencyWire.com
212.994.9818 Office
Editor@CryptoCurrencyWire.com
CryptoCurrencyWire is part of the InvestorBrandNetwork.
This article contains Third-Party Content submitted by third parties, including articles submitted through the CCW Premium Partnership Program. All opinions, statements and representations expressed by such third parties are theirs alone and do not express or represent the views and opinions of CCW or its affiliates and owners. Content created by third parties is the sole responsibility of such third parties, and CCW does not endorse, guarantee or make representations concerning the accuracy and completeness of all third-party content. You acknowledge that by CCW providing you with this internet portal that makes accessible to you the ability to view third-party content through the CCW site, CCW does not undertake any obligation to you as a reader of such content or assume any liability relating to such third-party content. CCW expressly disclaims liability relating to such third-party content. CCW and its members, affiliates, successors, assigns, officers, directors, and partners assume no responsibility or liability that may arise from the third-party content, including, but not limited to, responsibility or liability for claims for defamation, libel, slander, infringement, invasion of privacy and publicity rights, fraud, or misrepresentation, or an private right of action under the federal securities laws of the United States or common law. Notwithstanding the foregoing, CCW reserves the right to remove third-party content at any time in its sole discretion.