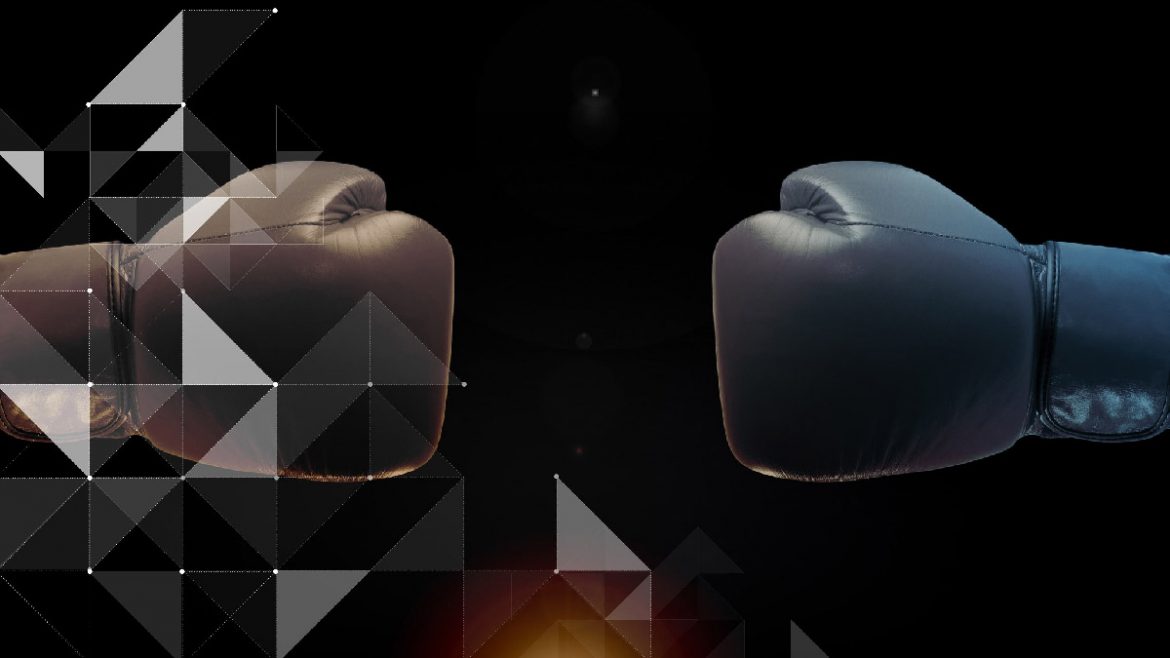 Telegram and Facebook are two social media giants that have announced their cryptocurrencies in the past year. These two are arguably the most popular blockchain projects in the industry at the moment. Telegram's coin TON and Facebook's Libra are indeed promising, and in this article we dive into a comparison between the two. We take into account the history of their creation, public opinion and key features.
What is TON?
Telegram Foundation announced their token, Telegram Open Network (TON) in early 2018 and shared more info on the ICO a few weeks from the announcement. The ICO intended to raise up to $5 billion. ICO token distribution was planned and Telegram wallet was scheduled for launch in Q4 of 2018.
Very few features were disclosed about the wallet and it was known that TON and fiat funds both would be stored in it. With the main launch planned for 2019, the whitepaper describes it as a blockchain platform with surrounding support systems. This indicates the possibility to integrate TON with third-party blockchain platforms. Additionally, it suggests that TON will reduce transaction costs in the event of a large load as well as integrate smart contracts in its architecture.
TON's blockchain is based on dynamic POS and it's protected by several parties; their proxy is slated to keep users anonymous and the storage services will enable a distributed data storage. The idea is that TON will be independent of government institutions and banks.
What Is Libra?
Earlier in June 2019, Mark Zuckerberg introduced Libra, Facebook's coin. Libra is a native coin for several apps including Facebook. Libra will operate on the Calibra wallet initiative, a wallet for storing Libra coins and enabling P2P transactions on Whatsapp and Messenger.
Libra will be supported by a variety of traditional fiat currencies, its intended purpose to operate like a stablecoin, however, many crypto enthusiasts do not consiter Libra a true cryptocurrency.
Libra can be bought against fiat currencies and used for payments across Facebook's apps. The currency will be issued by a non-profit association, of which Facebook is a member, based in Switzerland. Twenty-seven partners including popular names from the industry like MasterCard, Visa, PayPal and Uber are involved.
Unlike traditional cryptocurrencies, Libra coin will not be subject to significant market volatility because they want to peg it to stable fiat in order to be supported by mainstream users and global fiat currencies in order to have the broadest audience. As some of the most stable currencies, Euro and USD should provide stability for Libra cryptocurrency price.
The Libra Network can potentially reach millions of users that use WhatsApp messengers (over 1 billion users), Facebook Messenger (over 1.2 billion) and Instagram (1 billion).
Facebook Messenger's existing payment feature faces the inconvenience of the banking system and settlement of transactions can take up to 5 days. Several intermediaries have access to user accounts. Libra's launch will help to expedite remittance and remove the intermediaries.
Differences Between Ton And Libra
The TON architecture is based on the de-anonymization of users and the request of some TON Site holder to reveal the user's identity. The testing of this system began with Telegram Passport that was commissioned on July 26, 2018.
Libra does not provide any anonymity. Libra will store and process much more personal information than any bank. Libra has more control on user information than any other institution.
Facebook's Libra is designed to be a stable coin. A stable coin like Facebook leaves little to no investment opportunity for traders. On the other hand, TON does not have a stable price. It creates a lot of interesting investment options, and it's difficult to predict the price of a coin that's yet to be launched.
Facebook has over 1 billion users so mass adoption needs only a small percentage of their user base, which could spell trouble for other remittance payment methods since Facebook plans to integrate their stablecoin into already popular apps. Though Telegram's audience is significantly smaller, they are more inclined to the crypto and trading audience. Seriously comparing the prospects of these two currencies is difficult based on regulatory changes.
Facebook and Telegram are not the first social media giants to introduce cryptocurrency native to a messaging app. The control in case of competitior, Tencent, is in the hands of the Chinese government. And such apps have a wide rate of adoption among users. It will be interesting to see how TON competes with Facebook's Libra.
– This article was originally posted at CryptoTraderNews
About CryptoCurrencyWire ("CCW")
CryptoCurrencyWire (CCW) is a financial news and content distribution company that provides (1) access to a network of wire services via NetworkWire to reach all target markets, industries and demographics in the most effective manner possible, (2) article and editorial syndication to 5,000+ news outlets (3), enhanced press release services to ensure maximum impact, (4) social media distribution via the Investor Brand Network (IBN) to nearly 2 million followers, (5) a full array of corporate communications solutions, and (6) a total news coverage solution with CCW Prime. As a multifaceted organization with an extensive team of contributing journalists and writers, CCW is uniquely positioned to best serve private and public companies that desire to reach a wide audience of investors, consumers, journalists and the general public. By cutting through the overload of information in today's market, CCW brings its clients unparalleled visibility, recognition and brand awareness.
To receive instant SMS alerts, text CRYPTO to 77948 (U.S. Mobile Phones Only)
CryptoCurrencyNewsWire is where News, content and information converge via Crypto.
For more information, please visit https://www.CryptoCurrencyWire.com
Please see full terms of use and disclaimers on the CryptoCurrencyWire (CCW) website applicable to all content provided by CCW, wherever published or re-published: http://CCW.fm/Disclaimer
CryptoCurrencyWire (CCW)
New York, New York
www.CryptoCurrencyWire.com
212.994.9818 Office
Editor@CryptoCurrencyWire.com
This article contains Third-Party Content submitted by third parties, including articles submitted through the CCW Premium Partnership Program. All opinions, statements and representations expressed by such third parties are theirs alone and do not express or represent the views and opinions of CCW or its affiliates and owners. Content created by third parties is the sole responsibility of such third parties, and CCW does not endorse, guarantee or make representations concerning the accuracy and completeness of all third-party content. You acknowledge that by CCW providing you with this internet portal that makes accessible to you the ability to view third-party content through the CCW site, CCW does not undertake any obligation to you as a reader of such content or assume any liability relating to such third-party content. CCW expressly disclaims liability relating to such third-party content. CCW and its members, affiliates, successors, assigns, officers, directors, and partners assume no responsibility or liability that may arise from the third-party content, including, but not limited to, responsibility or liability for claims for defamation, libel, slander, infringement, invasion of privacy and publicity rights, fraud, or misrepresentation, or an private right of action under the federal securities laws of the United States or common law. Notwithstanding the foregoing, CCW reserves the right to remove third-party content at any time in its sole discretion.