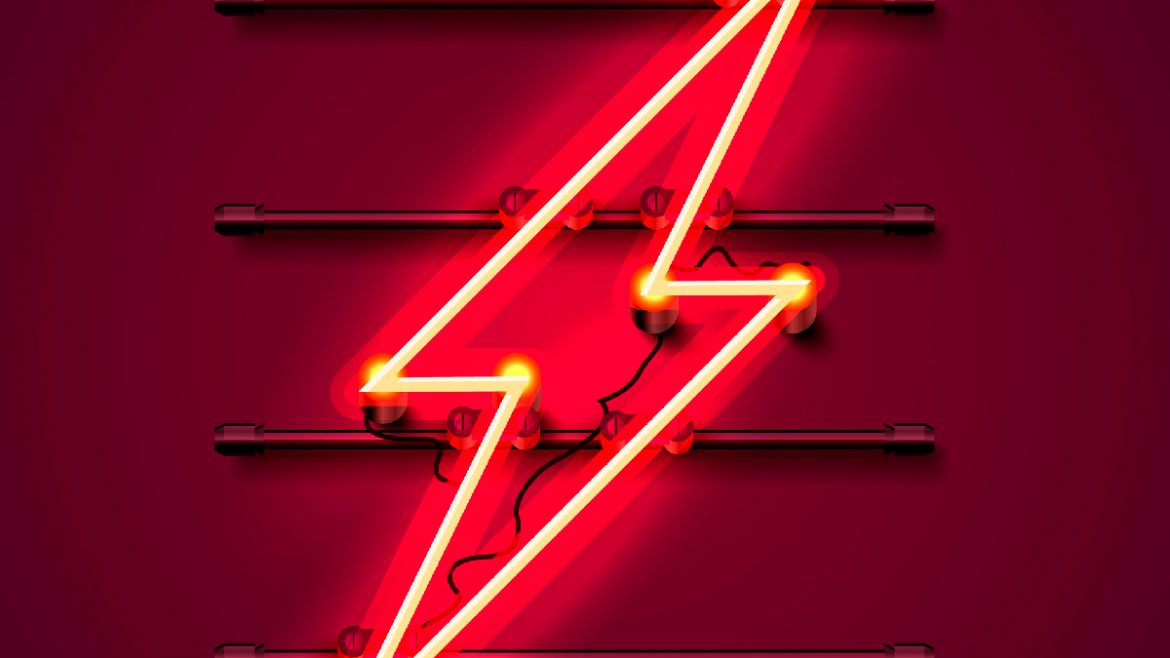 Lightning Network is Bitcoin network's long awaited solution to the scalability woes; a technological experiment that will add value to the Bitcoin ecosystem. The Lightning Network can be used for earning a small amount of Bitcoin. It is still in its beta stage and acts as a second-layer protocol that operates on top of the Bitcoin blockchain to enable off-chain, low-cost, high-speed bitcoin transactions through a network of bidirectional payment channels called Lightning channels.
It is the Lightning Network's purpose to take the pressure off the Bitcoin blockchain by processing transactions off-chain. According to statistics, there are currently over 10K Lightning nodes with almost 35K payment channels. Currently it is being employed for making micropayments, social media tipping, and small online purchases. It is not possible to process large transactions over the network, however, there is an opportunity to earn by running a node and charging a fee to process Bitcoin Transactions through their Lightning channels.
It is a small earning opportunity, however, some nodes are routing over $10K a month and get paid 0.25% of that for routing. That means the profits are $25 a month. This indicates that the earnings on Lightning Network nodes are minimal but as activity picks up, fee income for node operates may increase. Currently users are being incentivized to join and operate nodes in the network.
Process for Earning with the Lightning Network
Setting up a node requires technical experience and there isn't much of it among users and traders in the network. There are several online tutorials in place.
Fortunately, for the less tech-savvy, multiple companies such as Lightning in a Box and Casa are offering solutions that would help start running a node much easier and faster.
Nodes need to be set on the optimal path for processing transactions, which means your node's fee must be set at a level that is low enough so that transactions are routed through it while still generating a profit. There are provisions to check the node's default setting and see how much you earn.
Some important things to consider include ensuring that your node is funded by sending Bitcoin to your node wallet address and set up channels with other nodes so that you can start earning Bitcoin by playing your part in the Bitcoin Lightning Network. It's only possible to earn a few satoshis running a Lightning Node, it doesn't bring you anywhere close to being a Bitcoin millionaire. Despite that, it's a popular way of helping the Lightning Network have access to very low fee payments.
– This article was originally posted at CryptoTraderNews
About CryptoCurrencyWire ("CCW")
CryptoCurrencyWire (CCW) is a financial news and content distribution company that provides (1) access to a network of wire services via NetworkWire to reach all target markets, industries and demographics in the most effective manner possible, (2) article and editorial syndication to 5,000+ news outlets (3), enhanced press release services to ensure maximum impact, (4) social media distribution via the Investor Brand Network (IBN) to nearly 2 million followers, (5) a full array of corporate communications solutions, and (6) a total news coverage solution with CCW Prime. As a multifaceted organization with an extensive team of contributing journalists and writers, CCW is uniquely positioned to best serve private and public companies that desire to reach a wide audience of investors, consumers, journalists and the general public. By cutting through the overload of information in today's market, CCW brings its clients unparalleled visibility, recognition and brand awareness.
To receive instant SMS alerts, text CRYPTO to 77948 (U.S. Mobile Phones Only)
CryptoCurrencyNewsWire is where News, content and information converge via Crypto.
For more information, please visit https://www.CryptoCurrencyWire.com
Please see full terms of use and disclaimers on the CryptoCurrencyWire (CCW) website applicable to all content provided by CCW, wherever published or re-published: http://CCW.fm/Disclaimer
CryptoCurrencyWire (CCW)
New York, New York
www.CryptoCurrencyWire.com
212.994.9818 Office
Editor@CryptoCurrencyWire.com
CryptoCurrencyWire is part of the InvestorBrandNetwork.
This article contains Third-Party Content submitted by third parties, including articles submitted through the CCW Premium Partnership Program. All opinions, statements and representations expressed by such third parties are theirs alone and do not express or represent the views and opinions of CCW or its affiliates and owners. Content created by third parties is the sole responsibility of such third parties, and CCW does not endorse, guarantee or make representations concerning the accuracy and completeness of all third-party content. You acknowledge that by CCW providing you with this internet portal that makes accessible to you the ability to view third-party content through the CCW site, CCW does not undertake any obligation to you as a reader of such content or assume any liability relating to such third-party content. CCW expressly disclaims liability relating to such third-party content. CCW and its members, affiliates, successors, assigns, officers, directors, and partners assume no responsibility or liability that may arise from the third-party content, including, but not limited to, responsibility or liability for claims for defamation, libel, slander, infringement, invasion of privacy and publicity rights, fraud, or misrepresentation, or an private right of action under the federal securities laws of the United States or common law. Notwithstanding the foregoing, CCW reserves the right to remove third-party content at any time in its sole discretion.