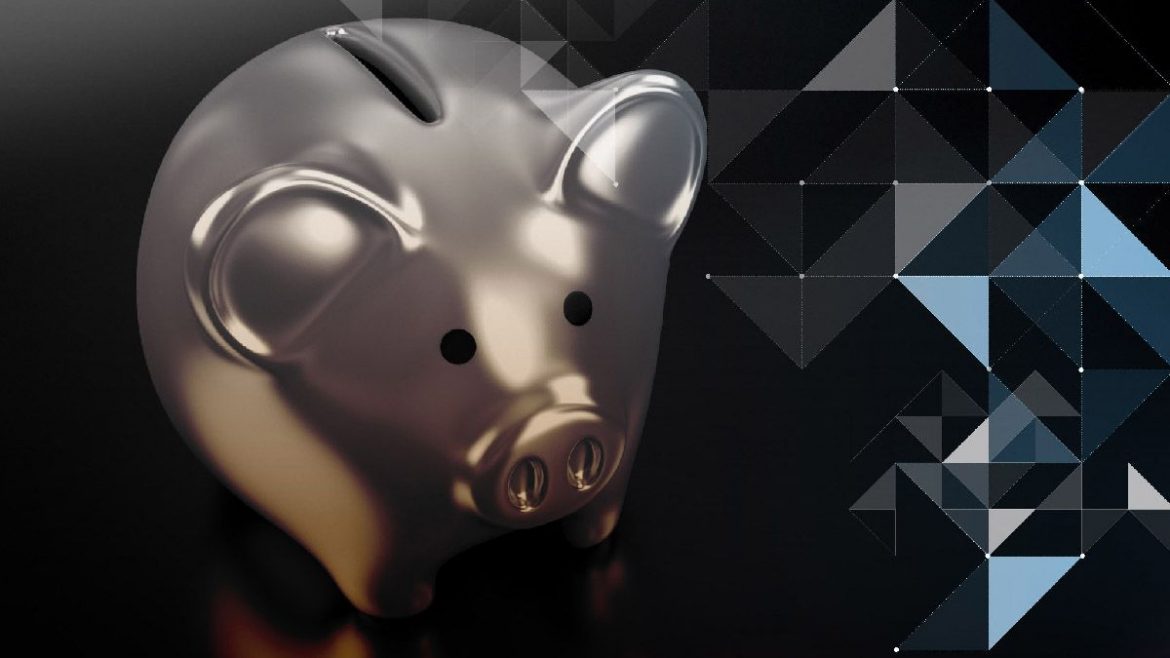 We ask the question, is Bitcoin the "gold standard" of crypto? According to Datalight's research, if you invested $100 in the top 15 cryptocurrencies ranked by market cap, Bitcoin would still yield the highest results compared to all the rest. To give you a point of reference, $100 invested in Bitcoin in 2009 would be worth over a million dollars now.
It's true that new cryptocurrencies get added every week, but Bitcoin's dominance has steadily moved upwards of 50% over the last few years and market analysts predict that it will only increase. Bitcoin's market has shown a lot of volatility and historic bull runs, but even marred by a long crypto winter, the crypto trading community and institutional investors still park their funds in Bitcoin. Why?
We're going to touch on some of the contributing factors that make Bitcoin the "gold standard" of crypto.
First Mover Advantage
Bitcoin was the first cryptocurrency. Introduced to the world in 2009 by an anonymous developer only known as Satoshi Nakamoto, Bitcoin was a solution to the conventional fiat currency and its challenges. It offered strong encryption, privacy and decentralization. It was new, innovative, and revered. The tech and anarchist communities were ablaze with the possibilities. Unfortunately, Bitcoin also found its way to the dark web and criminal activity, but the point is that it was innovation that could change the lives of billions of people and turn the "too big to fail" centralized banking institutions on their head. "Bank the unbanked" was becoming a reality.
Investor Confidence and Stability
Bitcoin has the confidence of most investors and is popular among HODLers. While stablecoins like USDT, TUSD and DAI have made their appearance in the past few years, Bitcoin was simply the first and by default has become the "coined term" for all cryptocurrency despite having different protocols. Kind of like saying Kleenex, which is a branded name, when you really need a generic tissue.
Having gone through a historic bull-run where BTC nearly broke the $20K barrier, subsequent market corrections and the upcoming Bitcoin halving has sparked confidence among beginners and professionals alike. 68% of crypto investors prefer Bitcoin over altcoins. Bitcoin has also remained true to its whitepaper, unlike other new cryptocurrency projects that shill a token sale, put up a pretty website, and show no real progress or reach any benchmarks.
Bitcoin is the most widely accepted crypto
Apart from enjoying a first mover advantage and high popularity among investors, Bitcoin has become the most widely accepted cryptocurrency around the world. Purchase coffee, book a vacation, buy your dream home, and even pay your university fees are now possible with Bitcoin. Why? Because people recognize it as the gold standard; the token that is finite and valuable. Retailers and commercial enterprise are seeing the value of Bitcoin and incorporating its acceptance as a true form of payment.
Movement of altcoins depends on Bitcoin
Watch the altcoin markets. Most of them did not exist two or three years ago and they trend with Bitcoin, whether it's a rocket moonshot or a perilous drop into crypto winter. And while altcoins have their place, going all in on them could hurt you in the long run. During the historic Bitcoin bull run when BTC hit close to $20K, altcoins rose the coattails, but the subsequent crash sent those same altcoins spiraling with major market cap loss and a drop in investor confidence; some altcoins spun out of existence – but not Bitcoin.
High liquidity
Bitcoin's liquidity on most exchanges is higher than that of all altcoins combined. Since January of 2018, institutions have been piling up Bitcoin and Whale Alert has been sharing the noteworthy movements of thousands of Bitcoin in the crypto space. No other altcoin has similar liquidity, which makes Bitcoin the first choice for whales.
The Bitcoin bull run that started in April 2019 is predicted to be a longer run compared to the bull run of 2017. With institutional and traditional investors on Bitcoin's side, regulatory framework is expected to improve in the coming few years. The focus of the crypto community has shifted from FUD to adoption, and in recent years we have seen a few niche altcoins enter the market. It will be interesting to see how Bitcoin maintains its dominance.
In the crowded crypto landscape, Bitcoin will always be around. It is the grand-daddy of crypto, the first of its kind, and the innovator that launched us into a whole new world. It is the gold standard of crypto and not so easily dismissed.
– This article was originally posted at CryptoTraderNews
About CryptoCurrencyWire ("CCW")
CryptoCurrencyWire (CCW) is a financial news and content distribution company that provides (1) access to a network of wire services via NetworkWire to reach all target markets, industries and demographics in the most effective manner possible, (2) article and editorial syndication to 5,000+ news outlets (3), enhanced press release services to ensure maximum impact, (4) social media distribution via the Investor Brand Network (IBN) to nearly 2 million followers, (5) a full array of corporate communications solutions, and (6) a total news coverage solution with CCW Prime. As a multifaceted organization with an extensive team of contributing journalists and writers, CCW is uniquely positioned to best serve private and public companies that desire to reach a wide audience of investors, consumers, journalists and the general public. By cutting through the overload of information in today's market, CCW brings its clients unparalleled visibility, recognition and brand awareness.
To receive instant SMS alerts, text CRYPTO to 77948 (U.S. Mobile Phones Only)
CryptoCurrencyNewsWire is where News, content and information converge via Crypto.
For more information, please visit https://www.CryptoCurrencyWire.com
Please see full terms of use and disclaimers on the CryptoCurrencyWire (CCW) website applicable to all content provided by CCW, wherever published or re-published: http://CCW.fm/Disclaimer
CryptoCurrencyWire (CCW)
New York, New York
www.CryptoCurrencyWire.com
212.994.9818 Office
Editor@CryptoCurrencyWire.com
This article contains Third-Party Content submitted by third parties, including articles submitted through the CCW Premium Partnership Program. All opinions, statements and representations expressed by such third parties are theirs alone and do not express or represent the views and opinions of CCW or its affiliates and owners. Content created by third parties is the sole responsibility of such third parties, and CCW does not endorse, guarantee or make representations concerning the accuracy and completeness of all third-party content. You acknowledge that by CCW providing you with this internet portal that makes accessible to you the ability to view third-party content through the CCW site, CCW does not undertake any obligation to you as a reader of such content or assume any liability relating to such third-party content. CCW expressly disclaims liability relating to such third-party content. CCW and its members, affiliates, successors, assigns, officers, directors, and partners assume no responsibility or liability that may arise from the third-party content, including, but not limited to, responsibility or liability for claims for defamation, libel, slander, infringement, invasion of privacy and publicity rights, fraud, or misrepresentation, or an private right of action under the federal securities laws of the United States or common law. Notwithstanding the foregoing, CCW reserves the right to remove third-party content at any time in its sole discretion.