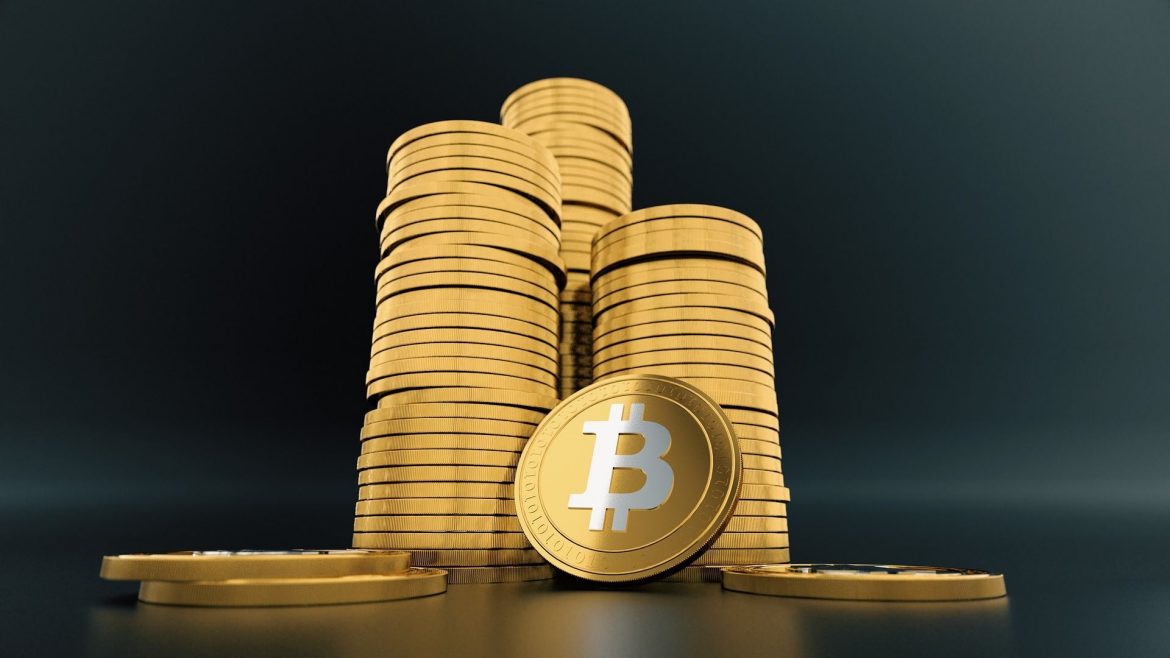 Bitcoin has been around for a decade and its price has exploded in the past 10 years. People in the crypto space are now wondering if they can make huge profits or if the time has passed.
Here's the thing… In the crypto space there is always an opportunity for profit during price corrections, at the halving and during crypto winters. Here me out. Bitcoin's public sale price was $1 = 1300 BTC in October 2009 and the first commercial transaction involving Bitcoin was to purchase a pizza for 10,000 BTC. After the public sale ended, the price went up to $0.03 and continued to rise to $0.08 and ultimately to $0.50 in 2010. That's  when the BTC's market cap reached one million dollars. It further skyrocketed in December 2017 when the price hit $20,000, an all time high for Bitcoin.
In 2011, the ATH of Bitcoin was $31. Naturally, a correction quickly came afterwards, and the bear market lasted until 2013 when it hit a new ATH of $1242. Since 2013, the value ranged between $300 to $700 until 2017 when it slowly grew every month until eventually reaching an ATH of nearly $20K before retracing. The bottom was reached at around $3340 in 2019 and is currently hovering close to, but not quite reaching $10K, up from around $9625 in the past 24 hours.
Think about this for a moment. Bitcoin has an ROI of over 7000% since its launch.
It's bull run has made many millionaires and billionaires. Just by investing 1$ in 2009, users made returns of around $2M at the ATH in 2017. Such stories have shown us the potential of cryptocurrencies and new traders are curious if it is still a good time to invest. In this article we'll explore if the time is right for buying Bitcoin and cryptocurrencies.
According to CoinMarketCap, there are 2308 cryptocurrencies. Hundreds of new coins get added every year and don't even make it past the ICO or token sale. It is a real challenge to say which ones will survive or if there will be a heavy contender against Bitcoin, but there are strong projects which have the potential to give good returns.
Crypto experts say that we are still in early stages of the Gartner hype cycle when it comes to Bitcoin. New technology takes time to hit the mainstream. Look at the internet. It took about 20 years for its true potential to blossom into what it is today. Likewise, Bitcoin is still building a solid foundation and its roots in the global economy.
Is it too late?
The current payment methods are slow and expensive. Using credit card on online transactions, users get their details stolen at a cash machine or online. Online payment platforms charge big fees for currency conversion and have high transfer rates. For instance, PayPal charges around 3% for selling an item.
Compare this to crypto wallets and transactions. The user does not have to worry about anything as long as he has the Private Key stored in a safe place. Smart Contracts are used to solve trust issues and increase transparency.
Bitcoin and its underlying technology is really the future with blockchain being a great disruptor across potentially all industries around the world. While more cryptocurrencies enter the market, Bitcoin continues to hold its place, as the first and most popular cryptocurrency.
Once mainstream adoption of crypto rises, prices will also rise and, in theory could eventually see the market become mature and stable.
Is it the right time to jump on the crypto wagon? Is it too late to join the movement?  The answer is, it's never too late as long as you're smart about investing. Look for projects that are solving real world problems. We are still early adopters, and we could be laughing about paying 10,000 crypto tokens for a pizza in five years. It's a great time to be alive, and it's not too late.
– This article was originally posted at CryptoTraderNews
About CryptoCurrencyWire ("CCW")
CryptoCurrencyWire (CCW) is a financial news and content distribution company that provides (1) access to a network of wire services via NetworkWire to reach all target markets, industries and demographics in the most effective manner possible, (2) article and editorial syndication to 5,000+ news outlets (3), enhanced press release services to ensure maximum impact, (4) social media distribution via the Investor Brand Network (IBN) to nearly 2 million followers, (5) a full array of corporate communications solutions, and (6) a total news coverage solution with CCW Prime. As a multifaceted organization with an extensive team of contributing journalists and writers, CCW is uniquely positioned to best serve private and public companies that desire to reach a wide audience of investors, consumers, journalists and the general public. By cutting through the overload of information in today's market, CCW brings its clients unparalleled visibility, recognition and brand awareness.
To receive instant SMS alerts, text CRYPTO to 77948 (U.S. Mobile Phones Only)
CryptoCurrencyNewsWire is where News, content and information converge via Crypto.
For more information, please visit https://www.cryptocurrencywire.com
Please see full terms of use and disclaimers on the CryptoCurrencyWire (CCW) website applicable to all content provided by CCW, wherever published or re-published: http://CCW.fm/Disclaimer
CryptoCurrencyWire (CCW)
New York, New York
www.cryptocurrencywire.com
212.994.9818 Office
Editor@CryptoCurrencyWire.com
This article contains Third-Party Content submitted by third parties, including articles submitted through the CCW Premium Partnership Program. All opinions, statements and representations expressed by such third parties are theirs alone and do not express or represent the views and opinions of CCW or its affiliates and owners. Content created by third parties is the sole responsibility of such third parties, and CCW does not endorse, guarantee or make representations concerning the accuracy and completeness of all third-party content. You acknowledge that by CCW providing you with this internet portal that makes accessible to you the ability to view third-party content through the CCW site, CCW does not undertake any obligation to you as a reader of such content or assume any liability relating to such third-party content. CCW expressly disclaims liability relating to such third-party content. CCW and its members, affiliates, successors, assigns, officers, directors, and partners assume no responsibility or liability that may arise from the third-party content, including, but not limited to, responsibility or liability for claims for defamation, libel, slander, infringement, invasion of privacy and publicity rights, fraud, or misrepresentation, or an private right of action under the federal securities laws of the United States or common law. Notwithstanding the foregoing, CCW reserves the right to remove third-party content at any time in its sole discretion.