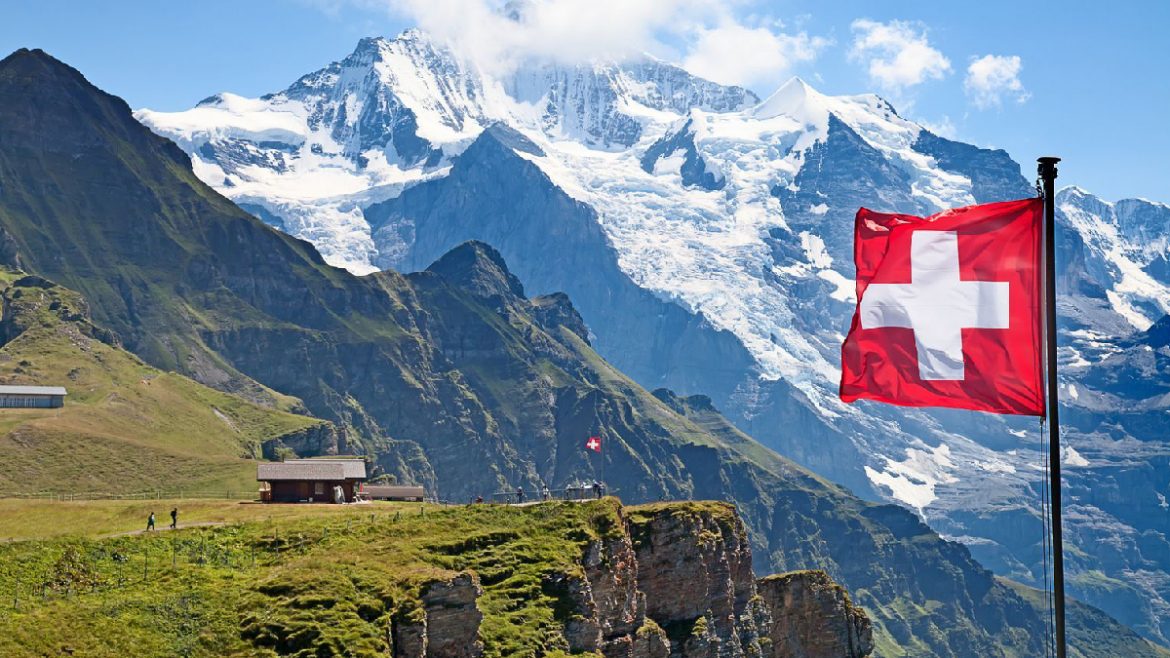 While discussing Facebook's Libra, Swiss National Bank (SNB) chairman expressed his worries about the impact of stablecoins like Libra on the bank's potential to handle its monetary policy. Libra is headquartered in Geneva and this reaction from Swiss authorities was predictable.
Thomas Jordan, chairman of SNB's governing board has expressed his concerns about digital currencies impeding the central bank's capability to initiate and implement monetary policy. Speaking on the occasion of the 30th anniversary of the University of Basel's Faculty of Business and Economics (WWZ), Jordan believes that a stablecoin pegged to the Swiss Franc would pose fewer risks. He said, "As long as prices, wages, and loans are set in Swiss francs, the SNB can influence incentives for savers and borrowers via its monetary policy and thus ensure price stability over the medium term. However, if stablecoins pegged to foreign currencies were to establish themselves in Switzerland, the effectiveness of our monetary policy could be impaired."
Several other board members of banks across Europe, like the European Central Bank (ECB), believe that the widespread adoption of Libra poses a threat to the ECB's ability to manage its monetary policy. Libra is backed by a social media giant and has an outreach of over 2.5 Billion and this is a leading reason why Central Banks fail to compete with it. Facebook is extending Libra to the unbanked population and once policies for earning interest, lending and investment instruments are established, fiat currencies issued by central banks will find it challenging to keep up with the change.
Yves Mersch, board member at the European Central Bank (ECB) said, "Depending on Libra's level of acceptance and on the referencing of the euro in its reserve basket, it could reduce the ECB's control over the Euro, impair the monetary policy transmission mechanism by affecting the liquidity position of Euro area banks, and undermine the single currency's international role, for instance by reducing demand for it."
Bitcoin has been a speculative instrument compared to fiat currencies and its volatility has hindered widespread adoption. However, Libra is a stablecoin and it would be broadly accepted and used to make payments across peers and institutions effectively. Libra is likely to see a fast rate of adoption in Switzerland. Jordan talks about digital currencies issued by central banks and pegged to fiat currencies. In this approach, tokens issued by the central bank are available only to commercial banks and other financial institutions. His opinion is that broad access to tokens would have unforeseen consequences for the entire financial system.
While Libra faces challenges in the U.S. Senate, Switzerland authorities believe that it is a threat to their monetary policy. Libra's launch may get delayed as central banks and institutions discuss its impact on their financial system and establish regulations for introducing stable coins in the economy.
– This article was originally posted at CryptoTraderNews
About CryptoCurrencyWire ("CCW")
CryptoCurrencyWire (CCW) is a financial news and content distribution company that provides (1) access to a network of wire services via NetworkWire to reach all target markets, industries and demographics in the most effective manner possible, (2) article and editorial syndication to 5,000+ news outlets (3), enhanced press release services to ensure maximum impact, (4) social media distribution via the Investor Brand Network (IBN) to nearly 2 million followers, (5) a full array of corporate communications solutions, and (6) a total news coverage solution with CCW Prime. As a multifaceted organization with an extensive team of contributing journalists and writers, CCW is uniquely positioned to best serve private and public companies that desire to reach a wide audience of investors, consumers, journalists and the general public. By cutting through the overload of information in today's market, CCW brings its clients unparalleled visibility, recognition and brand awareness.
To receive instant SMS alerts, text CRYPTO to 77948 (U.S. Mobile Phones Only)
CryptoCurrencyNewsWire is where News, content and information converge via Crypto.
For more information, please visit https://www.CryptoCurrencyWire.com
Please see full terms of use and disclaimers on the CryptoCurrencyWire (CCW) website applicable to all content provided by CCW, wherever published or re-published: http://CCW.fm/Disclaimer
CryptoCurrencyWire (CCW)
New York, New York
www.CryptoCurrencyWire.com
212.994.9818 Office
Editor@CryptoCurrencyWire.com
This article contains Third-Party Content submitted by third parties, including articles submitted through the CCW Premium Partnership Program. All opinions, statements and representations expressed by such third parties are theirs alone and do not express or represent the views and opinions of CCW or its affiliates and owners. Content created by third parties is the sole responsibility of such third parties, and CCW does not endorse, guarantee or make representations concerning the accuracy and completeness of all third-party content. You acknowledge that by CCW providing you with this internet portal that makes accessible to you the ability to view third-party content through the CCW site, CCW does not undertake any obligation to you as a reader of such content or assume any liability relating to such third-party content. CCW expressly disclaims liability relating to such third-party content. CCW and its members, affiliates, successors, assigns, officers, directors, and partners assume no responsibility or liability that may arise from the third-party content, including, but not limited to, responsibility or liability for claims for defamation, libel, slander, infringement, invasion of privacy and publicity rights, fraud, or misrepresentation, or an private right of action under the federal securities laws of the United States or common law. Notwithstanding the foregoing, CCW reserves the right to remove third-party content at any time in its sole discretion.