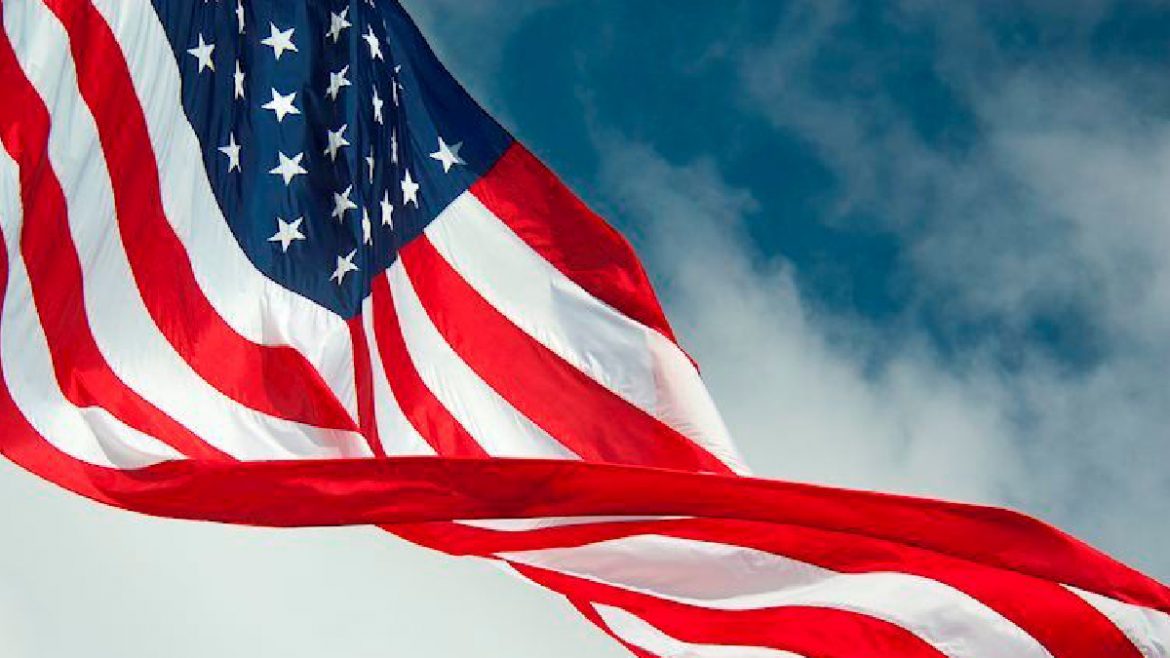 China is in research and development of the Digital RMB, Venezuela has the Petro, and Iran is investing in the development and launch of its own cryptocurrency. In fact, even the EU is tossing around the idea of a digital currency, and there are many more countries looking to digitize their monetary systems – but where is the United States as far as the development and launch of its own crypto token?
Wolfgang Koester, Chief Strategy Officer of Kyriba, said that financial analysts must focus on active liquidity management to avoid volatility issues. He cited the example of Chinese Yuans whose volatility has increased significantly in recent times. Focusing on managing the liquidity, Koester said that the US government is making a mistake by not developing its digital currency, as its competitor, China, is all set to launch its central bank-issued Digital RMB towards the end of this year.
While the creation of a digital currency would not impact the market value of the USD, it would tremendously streamline the debt settlement and many other complex aspects of the economy, one of the more important aspects being instant liquidity where the settlement of bonds and remittances would be faster and technically more secure than traditional methods.
Governments around the world like China, India, and Venezuela are vested in the idea of digital currencies. Their digital currency could open new trade gates as the settlement time would be less, and the process would be more transparent and efficient. Some argue that their digital currency is being developed to go around economic sanctions. But, in order to contain the ongoing issue of volatility in currency, government and economists must focus on risk management; they must have access to data and be proactive in understanding the issues they are facing.
Though digitization may not necessarily decrease the volatility, the volatility will still be governed by market factors and it may actually increase as people would react to the market. This being said, a digital market could react faster than traditional markets, which has its positives and negatives. The central idea behind the creation of digital currencies should be understanding issues that are causing the current market meltdown and then focusing on eliminating those by streamlining the process.
China has been very skeptical with cryptocurrency, in part because it denigrates their control, thus prompting their ban on crypto exchanges, which led to the idea of banning crypto mining in the nation. But China is smart to see the potential in the underlying tech of blockchain and moved forward with their central bank-issued currency to settle internal financial transactions. Although the development started 2-3 years back, they really picked up speed due to Facebook's Libra announcement.
This begs the question: Is the U.S. making a mistake by not developing its own crypto token? Is it possible that one is in the works and we simply don't know about it yet? This remains to be seen. What are your thoughts on the subject? We'd like to know!
– This article was originally posted at CryptoTraderNews
About CryptoCurrencyWire ("CCW")
CryptoCurrencyWire (CCW) is a financial news and content distribution company that provides (1) access to a network of wire services via NetworkWire to reach all target markets, industries and demographics in the most effective manner possible, (2) article and editorial syndication to 5,000+ news outlets (3), enhanced press release services to ensure maximum impact, (4) social media distribution via the Investor Brand Network (IBN) to nearly 2 million followers, (5) a full array of corporate communications solutions, and (6) a total news coverage solution with CCW Prime. As a multifaceted organization with an extensive team of contributing journalists and writers, CCW is uniquely positioned to best serve private and public companies that desire to reach a wide audience of investors, consumers, journalists and the general public. By cutting through the overload of information in today's market, CCW brings its clients unparalleled visibility, recognition and brand awareness.
To receive instant SMS alerts, text CRYPTO to 77948 (U.S. Mobile Phones Only)
CryptoCurrencyNewsWire is where News, content and information converge via Crypto.
For more information, please visit https://www.CryptoCurrencyWire.com
Please see full terms of use and disclaimers on the CryptoCurrencyWire (CCW) website applicable to all content provided by CCW, wherever published or re-published: http://CCW.fm/Disclaimer
CryptoCurrencyWire (CCW)
New York, New York
www.CryptoCurrencyWire.com
212.994.9818 Office
Editor@CryptoCurrencyWire.com
This article contains Third-Party Content submitted by third parties, including articles submitted through the CCW Premium Partnership Program. All opinions, statements and representations expressed by such third parties are theirs alone and do not express or represent the views and opinions of CCW or its affiliates and owners. Content created by third parties is the sole responsibility of such third parties, and CCW does not endorse, guarantee or make representations concerning the accuracy and completeness of all third-party content. You acknowledge that by CCW providing you with this internet portal that makes accessible to you the ability to view third-party content through the CCW site, CCW does not undertake any obligation to you as a reader of such content or assume any liability relating to such third-party content. CCW expressly disclaims liability relating to such third-party content. CCW and its members, affiliates, successors, assigns, officers, directors, and partners assume no responsibility or liability that may arise from the third-party content, including, but not limited to, responsibility or liability for claims for defamation, libel, slander, infringement, invasion of privacy and publicity rights, fraud, or misrepresentation, or an private right of action under the federal securities laws of the United States or common law. Notwithstanding the foregoing, CCW reserves the right to remove third-party content at any time in its sole discretion.