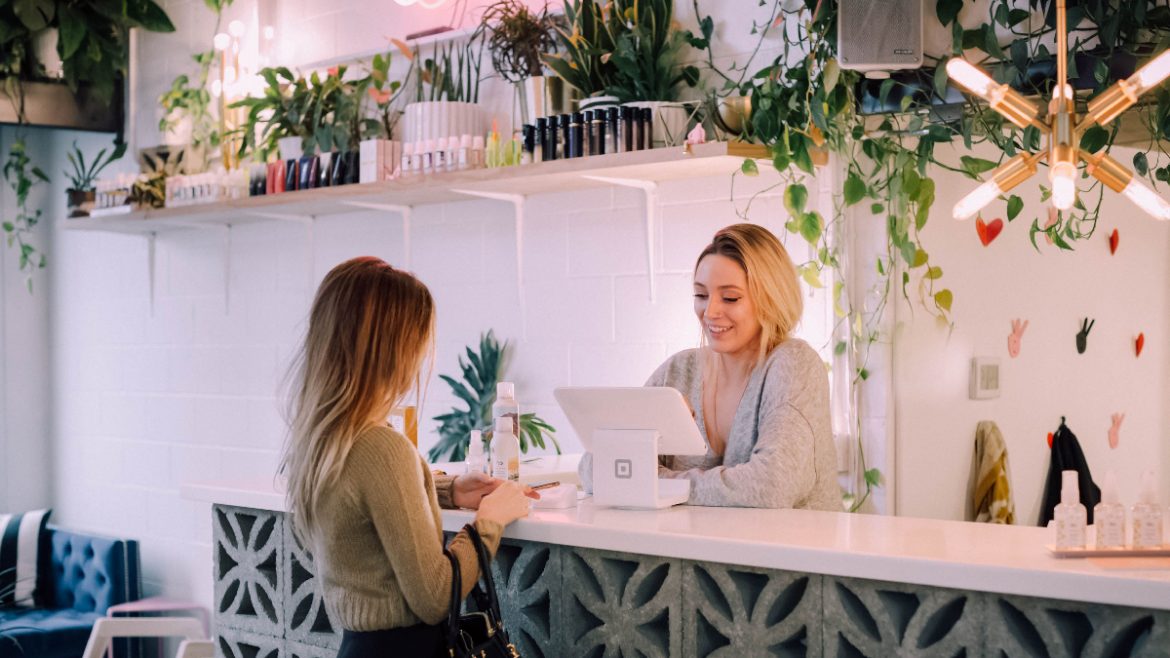 In a world where the advantages of running an online business far outweigh the shortcomings, everyone seems to be flocking towards this business model. Even if you are trying to reach the brick-and-mortar market, starting from a virtual space often seems to be the way to go. Knowing how Square works can give you a leg up in your business.
Why Square?
A virtual marketplace is not just restricted to small businesses with their proverbial doe-eyed aspirations. Multi-million dollar companies also take this route to start with exclusively-online services before taking their operations to pop-up stores and later to retail setups. Kylie Jenner's cosmetics brand, Kylie Cosmetics, is a prime example of that.
And when you start your business, especially when you take it from one business model to another, you need a way to accept credit and debit card payments in all of those environments. After all, no one really likes the time and the effort that it takes to write a check anymore, and the hassle of carrying cash is often questioned by many.
That is where payment processors such as Square come in.
If you are about to start a business or if you are looking into making your life easier through payment solutions, then it is prudent to understand how Square works.
What is Square Processing?
Square Inc. is a payment processing company that was co-founded by Twitter CEO Jack Dorsey and Invisibly CEO Jim McKelvey, who serve as the company's CEO and director, respectively.
Founded in 2009, Square is considered one of the primary providers of virtual, terminal and mobile payment processing services to date.
Square makes it easier for business owners to accept payments for their products and services in online and retail environments. Based on online payment processing and easy to handle point-of-sale terminals, the company's services could easily be integrated into any business' own operations.
How Does Square Work?
When a business adopts Square as its payment processor, the company handles all the back-end payment procedures. This way, any business owner can run their operations without having to worry about setting up complex Point-Of-Sale payment systems. Square processing handles it all for them.
In return, Square charges a fee for the transactions that are processed through it. This is in addition to any hardware equipment you might need to purchase, such as Square's contact less payment processor, its terminal, or its register.
These pieces of equipment, most of which have the ability to be carried around easily, make it easier for even mobile businesses such as food trucks to accept credit card and debit card payments.
With these services, Square also runs the Cash app, which is a mobile payment service used for peer-to-peer fund transfers as well as the trading of certain assets.
Now that you have an idea of how does Square work, it would be time to see why it might be even more beneficial for users in the future.
Square is Soon Going to Launch Further Cryptocurrency Payments
Square accepts most popular payment methods for businesses that want to process payments, including all major credit card and debit card types.
Apart from this, the company is in the process to delve into accepting Bitcoin payment processing. For this, it has already started looking into adding cryptocurrency experts to strengthen its payment ecosystem.
This is not a turn out of left field for Square. Its Cash app has been offering users the option to buy and sell Bitcoin in 50 states of the U.S. since August 2018. In fact, the company's CEO Dorsey has been an active figure in Bitcoin adoption, where he purchases $10,000 worth of Bitcoin every week. He has also stated in the past that the only cryptocurrency he owns is Bitcoin.
Seeing that Square has emerged as one of the leading payment solutions network in the country in the past few years, its interest in Bitcoin is bound to influence other companies that work in the same sector.
It's because most business owners want to ensure that the solutions they are selecting for their business have the ability to adapt and grow with time to provide optimal support to their operations. And if Square is the only payment processor that is promising this ability in the future, where cryptocurrency adoption is unavoidable, then it makes other payment processors a reason to advance their operations the same way.
– This article was originally posted at CryptoTraderNews
About CryptoCurrencyWire ("CCW")
CryptoCurrencyWire (CCW) is a financial news and content distribution company that provides (1) access to a network of wire services via NetworkWire to reach all target markets, industries and demographics in the most effective manner possible, (2) article and editorial syndication to 5,000+ news outlets (3), enhanced press release services to ensure maximum impact, (4) social media distribution via the Investor Brand Network (IBN) to nearly 2 million followers, (5) a full array of corporate communications solutions, and (6) a total news coverage solution with CCW Prime. As a multifaceted organization with an extensive team of contributing journalists and writers, CCW is uniquely positioned to best serve private and public companies that desire to reach a wide audience of investors, consumers, journalists and the general public. By cutting through the overload of information in today's market, CCW brings its clients unparalleled visibility, recognition and brand awareness.
To receive instant SMS alerts, text CRYPTO to 77948 (U.S. Mobile Phones Only)
CryptoCurrencyNewsWire is where News, content and information converge via Crypto.
For more information, please visit https://www.CryptoCurrencyWire.com
Please see full terms of use and disclaimers on the CryptoCurrencyWire (CCW) website applicable to all content provided by CCW, wherever published or re-published: http://CCW.fm/Disclaimer
CryptoCurrencyWire (CCW)
New York, New York
www.CryptoCurrencyWire.com
212.994.9818 Office
Editor@CryptoCurrencyWire.com
This article contains Third-Party Content submitted by third parties, including articles submitted through the CCW Premium Partnership Program. All opinions, statements and representations expressed by such third parties are theirs alone and do not express or represent the views and opinions of CCW or its affiliates and owners. Content created by third parties is the sole responsibility of such third parties, and CCW does not endorse, guarantee or make representations concerning the accuracy and completeness of all third-party content. You acknowledge that by CCW providing you with this internet portal that makes accessible to you the ability to view third-party content through the CCW site, CCW does not undertake any obligation to you as a reader of such content or assume any liability relating to such third-party content. CCW expressly disclaims liability relating to such third-party content. CCW and its members, affiliates, successors, assigns, officers, directors, and partners assume no responsibility or liability that may arise from the third-party content, including, but not limited to, responsibility or liability for claims for defamation, libel, slander, infringement, invasion of privacy and publicity rights, fraud, or misrepresentation, or an private right of action under the federal securities laws of the United States or common law. Notwithstanding the foregoing, CCW reserves the right to remove third-party content at any time in its sole discretion.