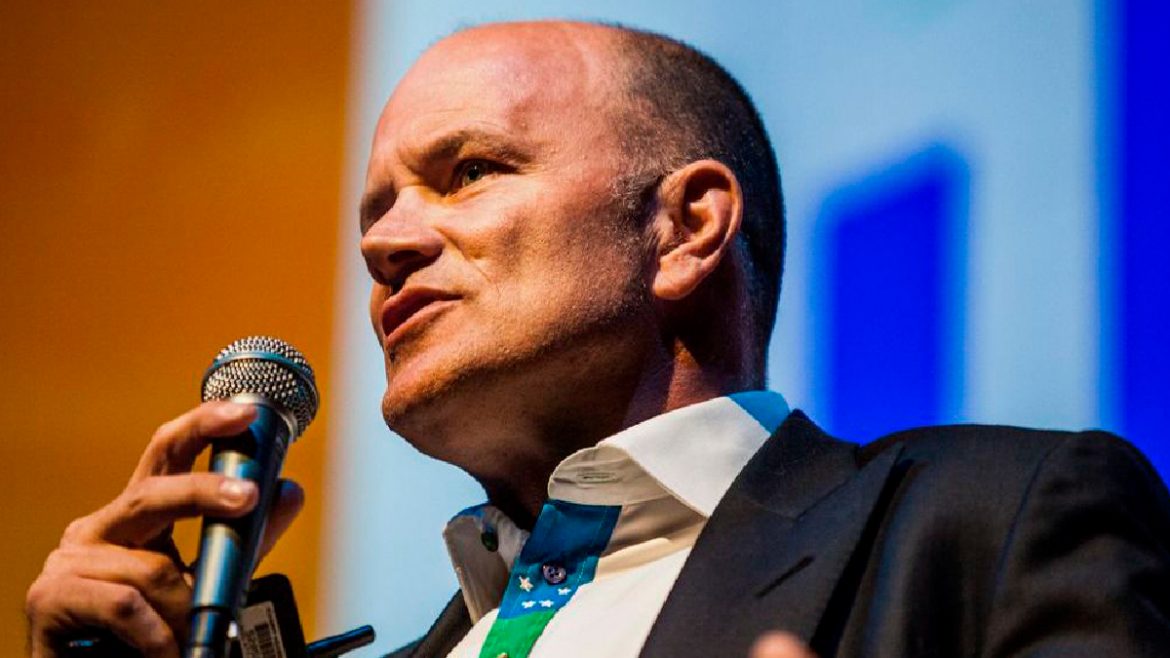 Novogratz is popular in the crypto community as a Bitcoin bull and recently on Crypto Twitter, he tweeted that he is struggling to understand the altcoin rally. Though many investors have booked profits in the rally, nothing changes the fact that this may also be labelled as a bubble.
The altcoin rally was much awaited throughout 2019 but the start of 2020 thus far is conducive as investor enthusiasm remains high. This may be surprising but yes, the general investor sentiment is positive. While many on Crypto Twitter rushed to give an explanation for the rally – or buy Novogratz dinner – some speculated whether an altcoin rally was really taking place.
Some speculate that it's just a bull trap laid out for new fish. In fact, there are quite a few interesting responses. Many argued that over the past two weeks, Craig Wright's revelation is driving the prices up in the market. This has also pumped up Bitcoin SV (BSV)'s price.
One user explained this theory, leading with the fact that this isn't an altcoin rally, it is actually aBitcoin SV rally and others are just tailing along. To this, other users reacted by saying that BSV's rally is simply a pump and dump scheme. Could this BSV rally be a classic example of that?
Altcoin rallies traditionally follow a Bitcoin pump but things are changing especially with a focused shift to Bitcoin SV. But when all is said and done, apart from this explanation, the author of The Bitcoin Standard, Saifedean Ammous said:
"Altcoins have approximately zero liquidity, so when Bitcoin starts to rise, it only takes a little bit of money seeking "diversification" to make altcoins rally. As alt liquidity rises & their numbers swell, the effect dissipates."
One user seems pretty adamant. "There is no altcoin rally. It's Bitcoin (BSV) leading with altcoins lagging behind."
Other users had the opposite take, likening the BSV rally to the classic scheme: "They are more or less pump and dump schemes. The most obvious example of this is BSV."
Many crypto analysts joined in and explained the outlook with the help of candlestick charts and trend line analysis. Some have blamed excessive liquidity and other people have just relegated their frustration with the market to criticism. In fact, many criticized Novogratz for his position and said that he is the perfect example of the investor: myopic and single-colored view of the market.
Then again, frustration may simply come from the lack of knowledge and due diligence, especially if people rely on Crypto Twitter rather than studying Bitcoin and altcoin charts.
Mati Greenspan of Quantum Economics joined in the discussion, talking about the increase in the value locked in the Decentralized Finance (DeFi Contracts) as it increased the value of 16 percent. Some even concluded that this isn't even a rally, it's basically a devaluation of the dollar. Checkout more interesting responses on the actual thread. What do you think about the altcoin rally? Share your responses in the comments.
– This article was originally posted at CryptoTraderNews
About CryptoCurrencyWire ("CCW")
CryptoCurrencyWire (CCW) is a financial news and content distribution company that provides (1) access to a network of wire services via NetworkWire to reach all target markets, industries and demographics in the most effective manner possible, (2) article and editorial syndication to 5,000+ news outlets (3), enhanced press release services to ensure maximum impact, (4) social media distribution via the Investor Brand Network (IBN) to nearly 2 million followers, (5) a full array of corporate communications solutions, and (6) a total news coverage solution with CCW Prime. As a multifaceted organization with an extensive team of contributing journalists and writers, CCW is uniquely positioned to best serve private and public companies that desire to reach a wide audience of investors, consumers, journalists and the general public. By cutting through the overload of information in today's market, CCW brings its clients unparalleled visibility, recognition and brand awareness.
To receive instant SMS alerts, text CRYPTO to 77948 (U.S. Mobile Phones Only)
CryptoCurrencyNewsWire is where News, content and information converge via Crypto.
For more information, please visit https://www.CryptoCurrencyWire.com
Please see full terms of use and disclaimers on the CryptoCurrencyWire (CCW) website applicable to all content provided by CCW, wherever published or re-published: http://CCW.fm/Disclaimer
CryptoCurrencyWire (CCW)
New York, New York
www.CryptoCurrencyWire.com
212.994.9818 Office
Editor@CryptoCurrencyWire.com
CryptoCurrencyWire is part of the InvestorBrandNetwork.
This article contains Third-Party Content submitted by third parties, including articles submitted through the CCW Premium Partnership Program. All opinions, statements and representations expressed by such third parties are theirs alone and do not express or represent the views and opinions of CCW or its affiliates and owners. Content created by third parties is the sole responsibility of such third parties, and CCW does not endorse, guarantee or make representations concerning the accuracy and completeness of all third-party content. You acknowledge that by CCW providing you with this internet portal that makes accessible to you the ability to view third-party content through the CCW site, CCW does not undertake any obligation to you as a reader of such content or assume any liability relating to such third-party content. CCW expressly disclaims liability relating to such third-party content. CCW and its members, affiliates, successors, assigns, officers, directors, and partners assume no responsibility or liability that may arise from the third-party content, including, but not limited to, responsibility or liability for claims for defamation, libel, slander, infringement, invasion of privacy and publicity rights, fraud, or misrepresentation, or an private right of action under the federal securities laws of the United States or common law. Notwithstanding the foregoing, CCW reserves the right to remove third-party content at any time in its sole discretion.