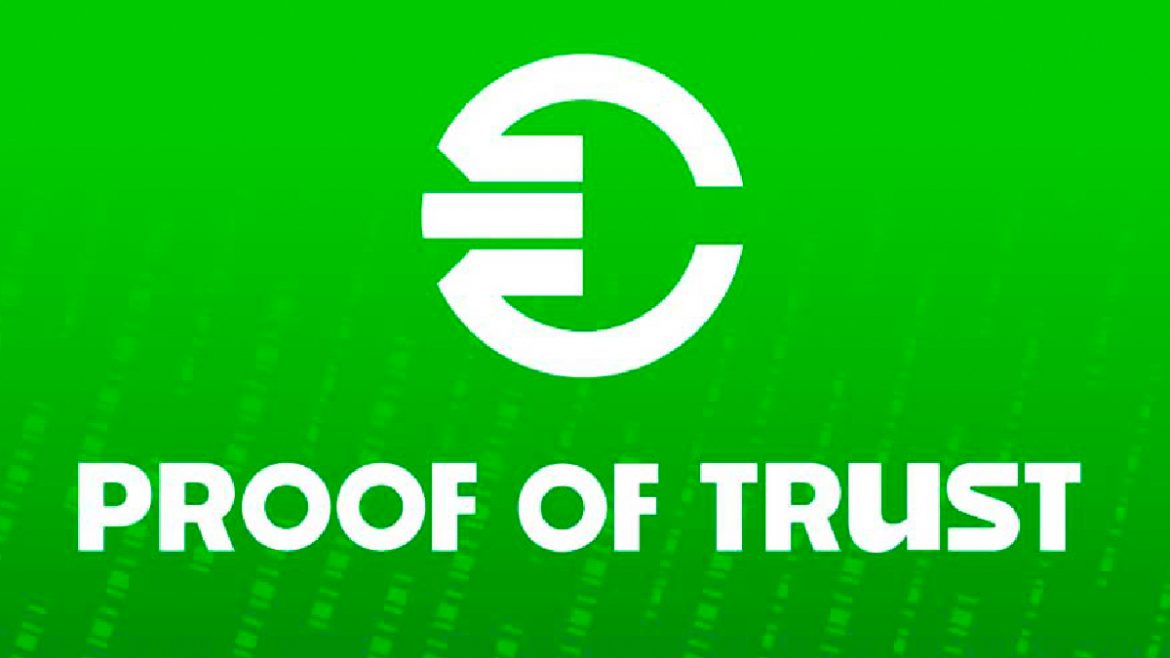 The Proof of Trust movement started by a few influencers on crypto Twitter is no longer limited to social media. It is now taking the shape of an event in London. Proof of Trust Ltd., a firm that claims to be developing an "anti-collusion algorithm" designed to enable more effective and trustworthy use of blockchain technology and smart contracts has announced that its planning to float its shares on the Main Market of the London Stock Exchange. This may be a first for the firm.
Use of arbitration for dispute resolution isn't entirely innovative, however using this to validate transactions on the blockchain is as exciting as it gets. The preparation for this project is being handled by the Swedish crypto exchange BTCX, and the project has raised $1.5 million before 2020.
This firm may be listed as the first blockchain assurance firm on LSE main market. Its "anti-collusion algorithm" is sure to enable smart contracts on the platform. The company owns the worldwide patent to a protocol that it says will allow "clear dispute resolution based upon smart contracts".
While digital agreements between parties can be executed through smart contracts on a blockchain platform, with Proof of Trust, the process is more public and transparent.
If you're wondering what smart contracts are, they are digitally encoded agreements that are decentralized in that they are executed automatically without the involvement of a third-party. When there is no need for intermediaries, it makes transactions cheaper for the involved parties.
In order to prove its authenticity, the firm uses the algorithm. The firm is not alone in these efforts and it is in partnership with computing giant IBM. The idea has been passed around in circles of government and private entrepreneurs.
Why is it important for firms like Proof of Trust to be listed on the London Stock Exchange?
Currently cryptocurrencies have a reputation that walks ahead of the project even before its introduced to investors. Listing on LSE will ensure that the project gets an air of respectability and in traditional financial circles, the lack of regulation has always nipped the progress in the bud.
Owing to this, more cryptocurrency firms are looking forward to get listed and IPOs on major stock exchanges are complete game changers. In a way, it's like an IEO on Binance Launchpad or OK Jumpstart. Since Proof of trust is the first firm to do so, there are some pretty high expectations but the project is currently doing well for the timeline. We'll share updates on the project as we learn more about the IPO.
– This article was originally posted at CryptoTraderNews
About CryptoCurrencyWire ("CCW")
CryptoCurrencyWire (CCW) is a financial news and content distribution company that provides (1) access to a network of wire services via NetworkWire to reach all target markets, industries and demographics in the most effective manner possible, (2) article and editorial syndication to 5,000+ news outlets (3), enhanced press release services to ensure maximum impact, (4) social media distribution via the Investor Brand Network (IBN) to nearly 2 million followers, (5) a full array of corporate communications solutions, and (6) a total news coverage solution with CCW Prime. As a multifaceted organization with an extensive team of contributing journalists and writers, CCW is uniquely positioned to best serve private and public companies that desire to reach a wide audience of investors, consumers, journalists and the general public. By cutting through the overload of information in today's market, CCW brings its clients unparalleled visibility, recognition and brand awareness.
To receive instant SMS alerts, text CRYPTO to 77948 (U.S. Mobile Phones Only)
CryptoCurrencyNewsWire is where News, content and information converge via Crypto.
For more information, please visit https://www.CryptoCurrencyWire.com
Please see full terms of use and disclaimers on the CryptoCurrencyWire (CCW) website applicable to all content provided by CCW, wherever published or re-published: http://CCW.fm/Disclaimer
CryptoCurrencyWire (CCW)
New York, New York
www.CryptoCurrencyWire.com
212.994.9818 Office
Editor@CryptoCurrencyWire.com
CryptoCurrencyWire is part of the InvestorBrandNetwork.
This article contains Third-Party Content submitted by third parties, including articles submitted through the CCW Premium Partnership Program. All opinions, statements and representations expressed by such third parties are theirs alone and do not express or represent the views and opinions of CCW or its affiliates and owners. Content created by third parties is the sole responsibility of such third parties, and CCW does not endorse, guarantee or make representations concerning the accuracy and completeness of all third-party content. You acknowledge that by CCW providing you with this internet portal that makes accessible to you the ability to view third-party content through the CCW site, CCW does not undertake any obligation to you as a reader of such content or assume any liability relating to such third-party content. CCW expressly disclaims liability relating to such third-party content. CCW and its members, affiliates, successors, assigns, officers, directors, and partners assume no responsibility or liability that may arise from the third-party content, including, but not limited to, responsibility or liability for claims for defamation, libel, slander, infringement, invasion of privacy and publicity rights, fraud, or misrepresentation, or an private right of action under the federal securities laws of the United States or common law. Notwithstanding the foregoing, CCW reserves the right to remove third-party content at any time in its sole discretion.