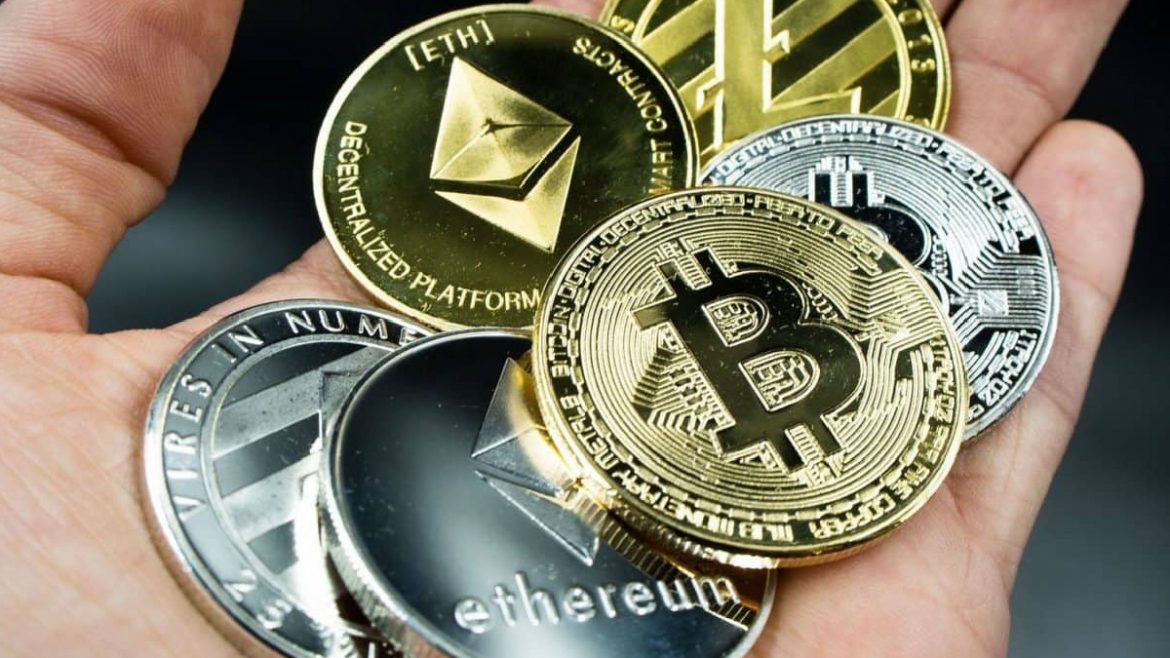 Sometimes change is good and autumn brings a change of season, the leaves change from green to an explosion of red, yellow, and orange, and people look at the crypto markets with hope that there will be a revival of altcoin support before the holidays. For the first time in two years, the markets are showing positive signs and portfolio performance will hopefully see profits as we find tokens to HODL in October.
Like apple picking season, now is the right time to pick up new altcoins or add to what you already have, but with over 2999 available altcoins to choose from, we've whittled down the list to just a handful of recommended tokens. The right approach is to consider groups of coins that hold the potential for adoption in the near future. For instance, privacy coins are a solid bet, but so are the tokens that are trying to integrate social media and blockchain technology. Projects bridging conventional technology with blockchain and cryptocurrency will be an important driver for mainstream adoption.
HODL in October
Ethereum
No doubt Ethereum will still be one altcoin to beat in 2019. ETH has become the new standard to beat in low fees and fast transactions. There are a lot of ERC20 tokens based on the Ethereum network at the moment that it will thrive for the foreseeable. ETH is something any crypto investor should think about having in 2019.
Privacy Coins
The idea of being able to transact privately without being surveilled by the state or by private corporations is catching up in the crypto world. Politically, many cryptocurrency enthusiasts oppose the intrusion of the state into our personal lives and support projects that undermine their power because it often makes it more difficult to apply. However, privacy coins like Monero or PIVX are great projects to HODL. For something newer, you could also look into XSPEC as it will be on another level than the others if it can pull off what it proposes.
Social Media Blockchain Apps
Projects like Tron, BitTorent and KIN have immediate potential for blockchain adoption and a lot of development in this regard is social media integration and monetization. Read more about Tron's potential in 2019 here.
New Projects in 2019
While Ethereum and Bitcoin are the most famous blockchains, there are a number of newer competitors. Some of these are vying to be faster and more efficient such as IOTA, EOS and ADA.
Altcoins Replacing Fiat Currencies
The first use case for blockchain technology was executing decentralized financial transactions through the use of cryptocurrencies. If you are interested in this use case for blockchain, consider looking into XRP, which is also trying to replace fiat.
Top Utility Tokens
If you are interested in applications that are being built on top of blockchain technology, you might want to invest in utility tokens with specific applications – typically to access to a company's product or service. THETA and TEL are two great utility tokens to HODL in October 2019.
– This article was originally posted at CryptoTraderNews
About CryptoCurrencyWire ("CCW")
CryptoCurrencyWire (CCW) is a financial news and content distribution company that provides (1) access to a network of wire services via NetworkWire to reach all target markets, industries and demographics in the most effective manner possible, (2) article and editorial syndication to 5,000+ news outlets (3), enhanced press release services to ensure maximum impact, (4) social media distribution via the Investor Brand Network (IBN) to nearly 2 million followers, (5) a full array of corporate communications solutions, and (6) a total news coverage solution with CCW Prime. As a multifaceted organization with an extensive team of contributing journalists and writers, CCW is uniquely positioned to best serve private and public companies that desire to reach a wide audience of investors, consumers, journalists and the general public. By cutting through the overload of information in today's market, CCW brings its clients unparalleled visibility, recognition and brand awareness.
To receive instant SMS alerts, text CRYPTO to 77948 (U.S. Mobile Phones Only)
CryptoCurrencyNewsWire is where News, content and information converge via Crypto.
For more information, please visit https://www.CryptoCurrencyWire.com
Please see full terms of use and disclaimers on the CryptoCurrencyWire (CCW) website applicable to all content provided by CCW, wherever published or re-published: http://CCW.fm/Disclaimer
CryptoCurrencyWire (CCW)
New York, New York
www.CryptoCurrencyWire.com
212.994.9818 Office
Editor@CryptoCurrencyWire.com
This article contains Third-Party Content submitted by third parties, including articles submitted through the CCW Premium Partnership Program. All opinions, statements and representations expressed by such third parties are theirs alone and do not express or represent the views and opinions of CCW or its affiliates and owners. Content created by third parties is the sole responsibility of such third parties, and CCW does not endorse, guarantee or make representations concerning the accuracy and completeness of all third-party content. You acknowledge that by CCW providing you with this internet portal that makes accessible to you the ability to view third-party content through the CCW site, CCW does not undertake any obligation to you as a reader of such content or assume any liability relating to such third-party content. CCW expressly disclaims liability relating to such third-party content. CCW and its members, affiliates, successors, assigns, officers, directors, and partners assume no responsibility or liability that may arise from the third-party content, including, but not limited to, responsibility or liability for claims for defamation, libel, slander, infringement, invasion of privacy and publicity rights, fraud, or misrepresentation, or an private right of action under the federal securities laws of the United States or common law. Notwithstanding the foregoing, CCW reserves the right to remove third-party content at any time in its sole discretion.