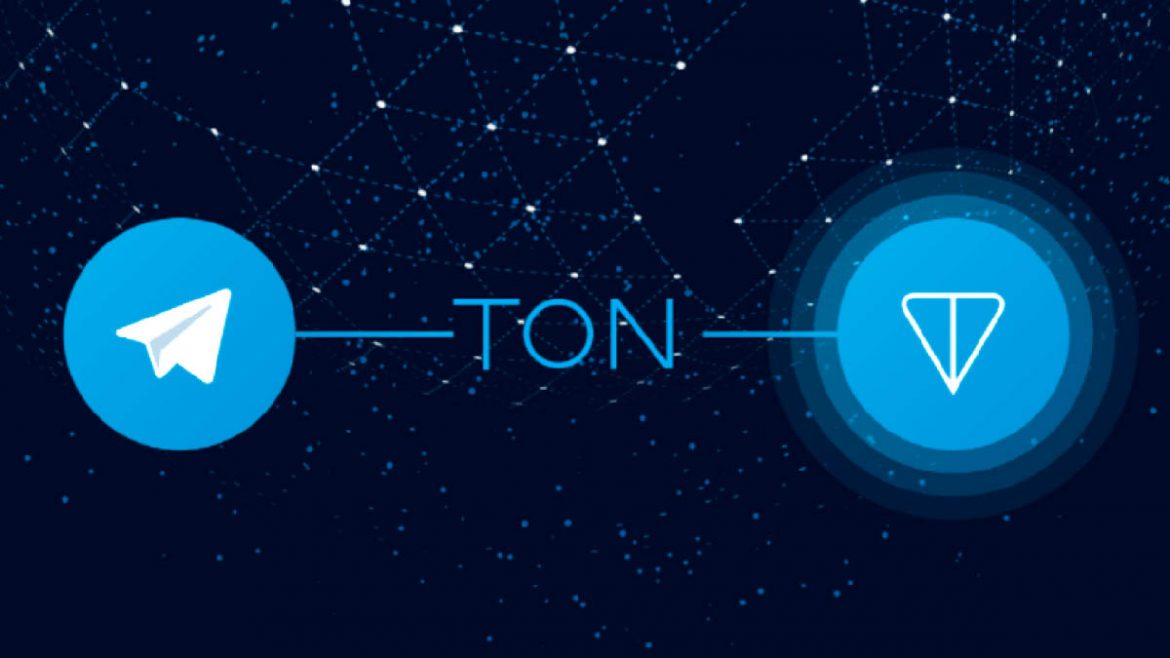 Uh-oh. Looks like the U.S. Securities and Exchange Commission (SEC) has got Telegram in their sights and they're starting to ask questions about how Telegram spent their ICO money.
Telegram, the Dubai-based messaging app company, raised a record-setting $1.7 billion from investors, the largest ICO after adding $850 million in February. The plan was to sell GRAM virtual coins with proceeds going to create a decentralized network for the app. To date, Telegram hasn't shared details on what happened to the funds, which caught the SEC's attention. In fact, the Securities and Exchange Commission filed a court order seeking to compel Telegram to explain its ICO funding round and how it's been spent. In October 2019, the SEC filed a restraining order against Telegram because they had not registered their ICO, which is a violation of the U.S. Securities Act.
There has been no transparency surrounding how the ICO money has been spent, and Telegram has so far refused to provide any financial information.
The SEC filing states: "Plaintiff respectfully moves to compel Defendants to answer questions and provide documents regarding the amounts, sources, and use of funds raised from investors in connection with the unregistered sale of securities at issue in this case."
Back in January 2018, three big Silicon Valley venture capital firms wanted to invest in Telegram's ICO: Kleiner Perkins Caufield & Byers, Benchmark and Sequoia Capital. Each firm wanted to inject $20 million in capital to close the deal. The firms have now declined to comment. Some investors, however, aren't enthusiastic about the offering. A San Francisco cryptocurrency investor stated that the company's plans were "hyperbolic claims" and a "huge red flag."
According to TechCrunch, Telegram was founded by Pavel Durov, a Russian entrepreneur who was the founder of VKontakte, Russia's Facebook. He was ousted from that company in 2014 and has since worked on developing Telegram, which has 100 million monthly users and approximately 350,000 new users joining per day.
This round of questions is not the first go between the SEC and Telegram. As mentioned earlier, back in October, SEC obtained a temporary restraining order against Telegram after claiming Telegram's Gram token sale was not registered and therefore violated the US Securities Act. At the time, approximately 2.9 billion GRAM tokens were sold to investors.
Naturally, ICO expenditure records are highly relevant to the SEC filing "including how much money Telegram has spent, and in what manner, in developing the TON Blockchain, the Telegram Messenger application to be integrated with the TON Blockchain, and related applications."
One would expect that the TON blockchain would be on a testnet or some kind of integration between TON and the messaging app would have some progress, especially with the amount of funds raised to hire qualified people to do the job. Much small blockchain projects with significantly smaller budgets and crowd funding has delivered more than Telegram has thus far.
Telegram has not just failed to register, in fact they have not shared any information with their investors regarding "business operations, financial condition, risk factors, and management that securities laws require." The messaging giant has made it clear that their tokens are not securities. Because of the SEC's complaint, the token launch which has scheduled to go live in October 2019, has been delayed to an expected launch in April 2020. We will have to see what happens then because in the recent filing, the SEC has sought permanent injunctions against Telegram, financial disgorgement, and civil penalties. Telegram has yet to respond.
In the United States, the Securities Exchange Commission (SEC) governs the sale of securities, and they have taken actions against Telegram's offering of its GRAM token. According to Telegram, GRAMs are designed to serve as a "medium of exchange" between users in the TON network.
Recently, Telegram wrote: "You should NOT expect any profits based on your purchase or holding of GRAMs, and Telegram makes no promises that you will make any profits. GRAMs are intended to act as a medium of exchange between users in the TON ecosystem. Grams are NOT investment products and there should be NO expectation of future profit or gain from the purchase, sale or holding of GRAMs."
In its defense, Telegram pointed out its ambiguous plans to launch the TON as a decentralized project and the firm has mentioned that it is not obligated to maintain the platform or create any applications for it. They have highlighted that Telegram will have no control over the TON blockchain once it is launched. Additionally, Telegram clarified that no one can purchase or sell GRAM and holding GRAM in the future does not imply ownership in Telegram. Telegram has reiterated the fact that GRAM will merely be a currency or commodity, Telegram said: "GRAMs don't give their holders any special rights, just like owning Euros doesn't give you shares in the European Union."
On January 6, 2020, Telegram published a public notice explaining the TON blockchain, decentralization efforts and warning for people not to get scammed as GRAM tokens do not exist yet.
– This article was originally posted at CryptoTraderNews
About CryptoCurrencyWire ("CCW")
CryptoCurrencyWire (CCW) is a financial news and content distribution company that provides (1) access to a network of wire services via NetworkWire to reach all target markets, industries and demographics in the most effective manner possible, (2) article and editorial syndication to 5,000+ news outlets (3), enhanced press release services to ensure maximum impact, (4) social media distribution via the Investor Brand Network (IBN) to nearly 2 million followers, (5) a full array of corporate communications solutions, and (6) a total news coverage solution with CCW Prime. As a multifaceted organization with an extensive team of contributing journalists and writers, CCW is uniquely positioned to best serve private and public companies that desire to reach a wide audience of investors, consumers, journalists and the general public. By cutting through the overload of information in today's market, CCW brings its clients unparalleled visibility, recognition and brand awareness.
To receive instant SMS alerts, text CRYPTO to 77948 (U.S. Mobile Phones Only)
CryptoCurrencyNewsWire is where News, content and information converge via Crypto.
For more information, please visit https://www.CryptoCurrencyWire.com
Please see full terms of use and disclaimers on the CryptoCurrencyWire (CCW) website applicable to all content provided by CCW, wherever published or re-published: http://CCW.fm/Disclaimer
CryptoCurrencyWire (CCW)
New York, New York
www.CryptoCurrencyWire.com
212.994.9818 Office
Editor@CryptoCurrencyWire.com
CryptoCurrencyWire is part of the InvestorBrandNetwork.
This article contains Third-Party Content submitted by third parties, including articles submitted through the CCW Premium Partnership Program. All opinions, statements and representations expressed by such third parties are theirs alone and do not express or represent the views and opinions of CCW or its affiliates and owners. Content created by third parties is the sole responsibility of such third parties, and CCW does not endorse, guarantee or make representations concerning the accuracy and completeness of all third-party content. You acknowledge that by CCW providing you with this internet portal that makes accessible to you the ability to view third-party content through the CCW site, CCW does not undertake any obligation to you as a reader of such content or assume any liability relating to such third-party content. CCW expressly disclaims liability relating to such third-party content. CCW and its members, affiliates, successors, assigns, officers, directors, and partners assume no responsibility or liability that may arise from the third-party content, including, but not limited to, responsibility or liability for claims for defamation, libel, slander, infringement, invasion of privacy and publicity rights, fraud, or misrepresentation, or an private right of action under the federal securities laws of the United States or common law. Notwithstanding the foregoing, CCW reserves the right to remove third-party content at any time in its sole discretion.