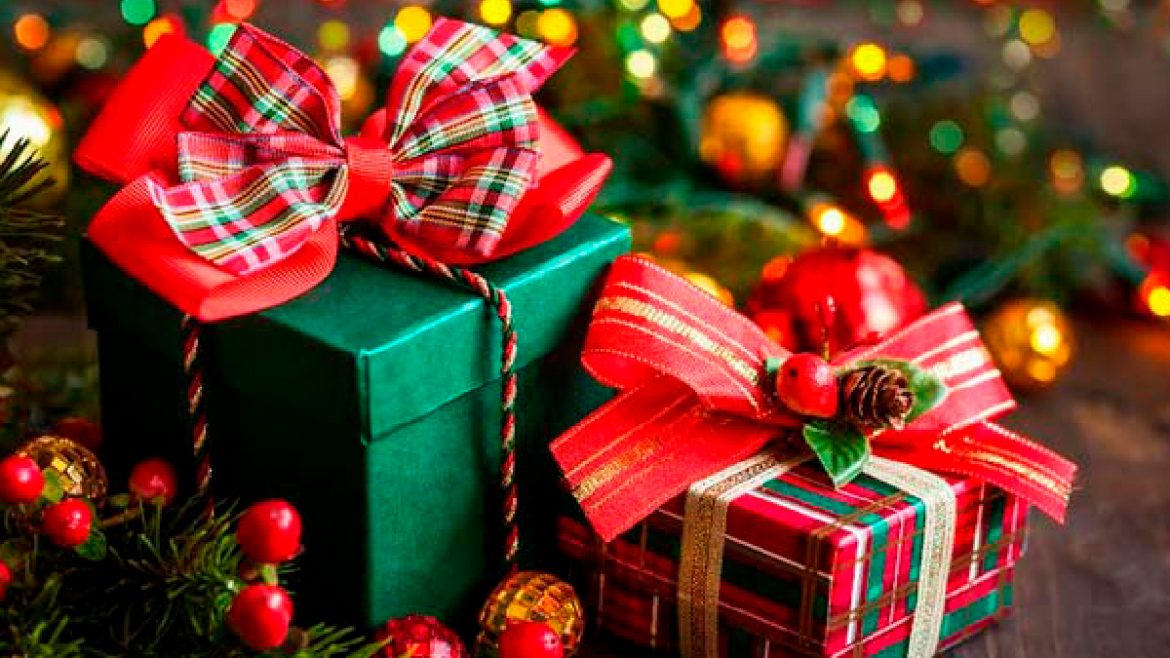 Ho..Ho..Holidays!
The 2019 holiday season is here! 🎄
This holiday season, when you shop for your family, friends and relatives, when you pick a Nintendo for the kids and fine wine for the adults, don't forget the crypto fan in your life. If you're unsure what to give to someone who is glued to his computer and trading away at the keys, we're here to guide you. Find spectacular gifts for everyone and exceed their expectations! After all tis the season of fun and joy.
From gizmos to merchandise, there's nothing like the joy of unwrapping crypto gear and trying it on. While you aren't sure which cryptocurrency will go to the moon this season, your crypto fan will, if you find him/her the right gift.
You could wish them Happy HODLing, when they wish you Happy Holidays.
For crypto enthusiasts who are eager to pile up information on Bitcoin, this is the best gift – the gift of knowledge. Andreas Antonopoulos, a leading bitcoin educator and advocate, offers a series of books available in paperback and eBook format. Everything you need to know about Bitcoin can be found in Mastering Bitcoin: Programming the Open Blockchain. It includes an extensive glossary of blockchain terms, a complete introduction to and history of bitcoin, and much more. This is also great for the programmer in your life who'd like to cross over into blockchain development.
You can buy it here.
Does your friend guard his crypto with his life? Let do Ledger do the job.
This guide to crypto gifting would be incomplete without this. Every crypto owner needs one – or more… for backup. This hard wallet will safely store their digital assets and help them sleep at night. The Nano Ledger has proven its usefulness and popularity with the bitcoin crowd.
Over 1800 4.5+ reviews can't be wrong. This little hard wallet offers simplicity and is easy to use. If your crypto enthusiast doesn't have one already (or even if they do) they'll LOVE it!
Check it out here.
Show how much you love Bitcoin by wearing custom swag.
Word of caution: A crypto fan may never take this off. This is the one gift that's sure to please – a t-shirt that speaks their mind. If you can't find the right t-shirt, we have created a bunch of them with love, you'll surely love these.
Here's the collection. Sneak a peek.
Vouchers made better because… Crypto Vouchers.
Coin Vouchers are a great gift for anyone who is interested in cryptocurrency, especially for people interested in trading. There are many sites that offer voucher services, and some even offer physical gift cards for your purchase.
These are great gifts for friends or family who are getting into cryptocurrency trading.
So buy a Bitcoin Gift Card today.
What do you give to the one friend who exchanges everything that you get them? Some cryptocurrency, of course!
If you follow the famous American TV Series from the 80s, FRIENDS, you know Rachel.
If you have a friend like Rachel who keeps exchanging everything you get them, for cash, give them some cryptocurrency.
You can buy cryptocurrency on Coinbase or Coinmama and set up a wallet for your friend. Transfer the cryptocurrency and print out a cute message with the private key. Yes, how can you forget the private key. We've finally found something that'll replace Holiday Greeting Cards!
Buy crypto at Coinbase.
When it snows, cover your feet in Bitcoin socks 🙂
A friend gifted me a bunch of these on my birthday and I've been wearing them every single day since then. Now that's a hint. Be sure to buy more than a single pair. You get Bitcoin, Ethereum and Monero in prints. It's a great gift for keeping their feet warm and love for crypto alive.
Check the ones on Amazon, here.
Mining Bitcoin and other cryptocurrencies is impossible without a dedicated ASIC mining rig. Bitmain, Halong, Pangolin, and Canaan all make ASIC miners designed to crack the most popular crypto mining algorithms on the market. Receiving one of these machines as a gift is certain to reinvigorate the love of crypto mining over the holidays.
Gift your friend the joy of mining. You can check them out here.
What would cheer your friend up during a bear market? A tequila shot?
Gift them a crypto shot glass set for celebrating the bull market and mourning the bear market. A functional, fun and exciting gift. You can find these in a lot of places.
Check it out here.
A Graphics Card? This is the favorite for crypto nerds
If an ASIC miner is too expensive, and your friend is a crypto nerd, checkout graphics cards from AMD or Nvidia, they will do the trick. Graphics cards hold the GPU, which is where many cryptocurrency algorithms are hashed. Not only will a new graphics card upgrade your friend's crypto mining power, but you can appreciate the game graphics a lot better too.
For Nvidia cards, go here.
So your friend loves art and cryptocurrencies. Give them a gift of both.
Turn to the world of Crypto Art to find the perfect gift idea for their home. Cryptocurrency fans are sure to love the are offered by crypto art with their intriguing designs and focus on digital assets. The company regularly attends cryptocurrency events to showcase their artwork in person and allow cryptocurrency enthusiasts to get a feel for the physical art they purchase prior to purchasing it!
This gift can be a wonderful art addition to your friend's or family's home, especially if they are already a cryptocurrency fan.
– This article was originally posted at CryptoTraderNews
About CryptoCurrencyWire ("CCW")
CryptoCurrencyWire (CCW) is a financial news and content distribution company that provides (1) access to a network of wire services via NetworkWire to reach all target markets, industries and demographics in the most effective manner possible, (2) article and editorial syndication to 5,000+ news outlets (3), enhanced press release services to ensure maximum impact, (4) social media distribution via the Investor Brand Network (IBN) to nearly 2 million followers, (5) a full array of corporate communications solutions, and (6) a total news coverage solution with CCW Prime. As a multifaceted organization with an extensive team of contributing journalists and writers, CCW is uniquely positioned to best serve private and public companies that desire to reach a wide audience of investors, consumers, journalists and the general public. By cutting through the overload of information in today's market, CCW brings its clients unparalleled visibility, recognition and brand awareness.
To receive instant SMS alerts, text CRYPTO to 77948 (U.S. Mobile Phones Only)
CryptoCurrencyNewsWire is where News, content and information converge via Crypto.
For more information, please visit https://www.CryptoCurrencyWire.com
Please see full terms of use and disclaimers on the CryptoCurrencyWire (CCW) website applicable to all content provided by CCW, wherever published or re-published: http://CCW.fm/Disclaimer
CryptoCurrencyWire (CCW)
New York, New York
www.CryptoCurrencyWire.com
212.994.9818 Office
Editor@CryptoCurrencyWire.com
CryptoCurrencyWire is part of the InvestorBrandNetwork.
This article contains Third-Party Content submitted by third parties, including articles submitted through the CCW Premium Partnership Program. All opinions, statements and representations expressed by such third parties are theirs alone and do not express or represent the views and opinions of CCW or its affiliates and owners. Content created by third parties is the sole responsibility of such third parties, and CCW does not endorse, guarantee or make representations concerning the accuracy and completeness of all third-party content. You acknowledge that by CCW providing you with this internet portal that makes accessible to you the ability to view third-party content through the CCW site, CCW does not undertake any obligation to you as a reader of such content or assume any liability relating to such third-party content. CCW expressly disclaims liability relating to such third-party content. CCW and its members, affiliates, successors, assigns, officers, directors, and partners assume no responsibility or liability that may arise from the third-party content, including, but not limited to, responsibility or liability for claims for defamation, libel, slander, infringement, invasion of privacy and publicity rights, fraud, or misrepresentation, or an private right of action under the federal securities laws of the United States or common law. Notwithstanding the foregoing, CCW reserves the right to remove third-party content at any time in its sole discretion.