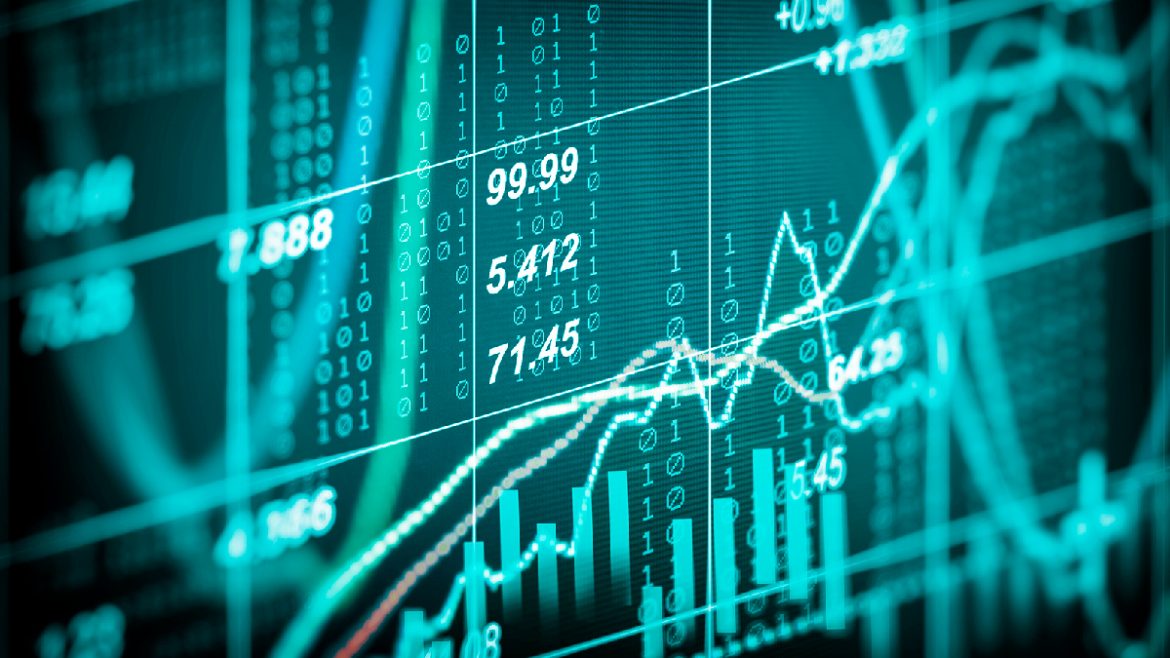 From the birth of Bitcoin in 2008 to the 4,000+ crypto tokens on the market today, cryptocurrency has had a slew of hurdles to overcome, but the one that is holding back mainstream adoption is the volatility. It's really hard to plan a budget if you rely on Bitcoin being $10K one day, but the market drops to $6500 the next. Certainly there are plenty of stablecoins that are available or in development but is this the cure?
The cryptocurrency market first got widespread attention in 2017, from market insiders to the general public seemed to believe that prices could go nowhere but up. By 2018, everyone had changed their tune because of the massive crash that wiped out more than $600 billion in asset value almost overnight. Since then, however, the cryptocurrency market has revealed its true nature — speculative, untamed, and unbelievably volatile.
Most experts have predicted that cryptocurrency markets will stabilize as they mature, especially as stablecoins grow in popularity and influence. I've always wondered if volatility is just a market feature and whether it would eventually go away. If we identify what's causing it, we'd be able to predict if it's here to stay.
The Big Guns
Currently, the cryptocurrency market is increasingly dominated by a few large investors and institutions. Though it isn't obvious at Bitcoin trading, where less than .08% of addresses control almost 65% of the whole market. That leaves the whole trading ecosystem vulnerable to price manipulation, as those with the power engineer price swings for their own advantage. Researchers at Imperial College London have discovered that pump-and-dump schemes executed by those with enough clout to do so may account for as much as $7 million in trading every month , this explains mysterious sell-offs in the market.
HFT and Market Manipulation
While the whales work their will on the market, there's a whole other class of investors that get pulled along for the ride: the people who depend on automated trading and brokers. Investors are lured in with the promise of big returns and no matter what, victims are vulnerable to price manipulation. It's an issue that even the older, more traditional stock market hasn't managed to beat, and it's under far heavier scrutiny than cryptocurrency markets are.
Fake Volume May Cause Volatility
On top of the outright market manipulation that seems like a fixture in the cryptocurrency world, there's also the possibility that much of the market movement that investors base their trading decisions on is a complete fabrication. Bitwise Asset Management studied the Bitcoin market and found that as much as 95% of all trading volume in the currency is faked by the dozens of unregulated exchanges that comprise the cryptocurrency market. That can shape the perception of the value of the cryptocurrencies being traded.
It is clear that a market that is riddled with price manipulation, fake volume and amplifies every single movement, can't be stable over time. It doesn't matter how many stablecoins enter the fray, nor what real-world assets they're linked to. One look at a historical price chart should be enough to prove that where Bitcoin goes, so goes the whole cryptocurrency market, so if something isn't as volatile, it won't be long before volatility creeps in.
– This article was originally posted at CryptoTraderNews
About CryptoCurrencyWire ("CCW")
CryptoCurrencyWire (CCW) is a financial news and content distribution company that provides (1) access to a network of wire services via NetworkWire to reach all target markets, industries and demographics in the most effective manner possible, (2) article and editorial syndication to 5,000+ news outlets (3), enhanced press release services to ensure maximum impact, (4) social media distribution via the Investor Brand Network (IBN) to nearly 2 million followers, (5) a full array of corporate communications solutions, and (6) a total news coverage solution with CCW Prime. As a multifaceted organization with an extensive team of contributing journalists and writers, CCW is uniquely positioned to best serve private and public companies that desire to reach a wide audience of investors, consumers, journalists and the general public. By cutting through the overload of information in today's market, CCW brings its clients unparalleled visibility, recognition and brand awareness.
To receive instant SMS alerts, text CRYPTO to 77948 (U.S. Mobile Phones Only)
CryptoCurrencyNewsWire is where News, content and information converge via Crypto.
For more information, please visit https://www.CryptoCurrencyWire.com
Please see full terms of use and disclaimers on the CryptoCurrencyWire (CCW) website applicable to all content provided by CCW, wherever published or re-published: http://CCW.fm/Disclaimer
CryptoCurrencyWire (CCW)
New York, New York
www.CryptoCurrencyWire.com
212.994.9818 Office
Editor@CryptoCurrencyWire.com
CryptoCurrencyWire is part of the InvestorBrandNetwork.
This article contains Third-Party Content submitted by third parties, including articles submitted through the CCW Premium Partnership Program. All opinions, statements and representations expressed by such third parties are theirs alone and do not express or represent the views and opinions of CCW or its affiliates and owners. Content created by third parties is the sole responsibility of such third parties, and CCW does not endorse, guarantee or make representations concerning the accuracy and completeness of all third-party content. You acknowledge that by CCW providing you with this internet portal that makes accessible to you the ability to view third-party content through the CCW site, CCW does not undertake any obligation to you as a reader of such content or assume any liability relating to such third-party content. CCW expressly disclaims liability relating to such third-party content. CCW and its members, affiliates, successors, assigns, officers, directors, and partners assume no responsibility or liability that may arise from the third-party content, including, but not limited to, responsibility or liability for claims for defamation, libel, slander, infringement, invasion of privacy and publicity rights, fraud, or misrepresentation, or an private right of action under the federal securities laws of the United States or common law. Notwithstanding the foregoing, CCW reserves the right to remove third-party content at any time in its sole discretion.