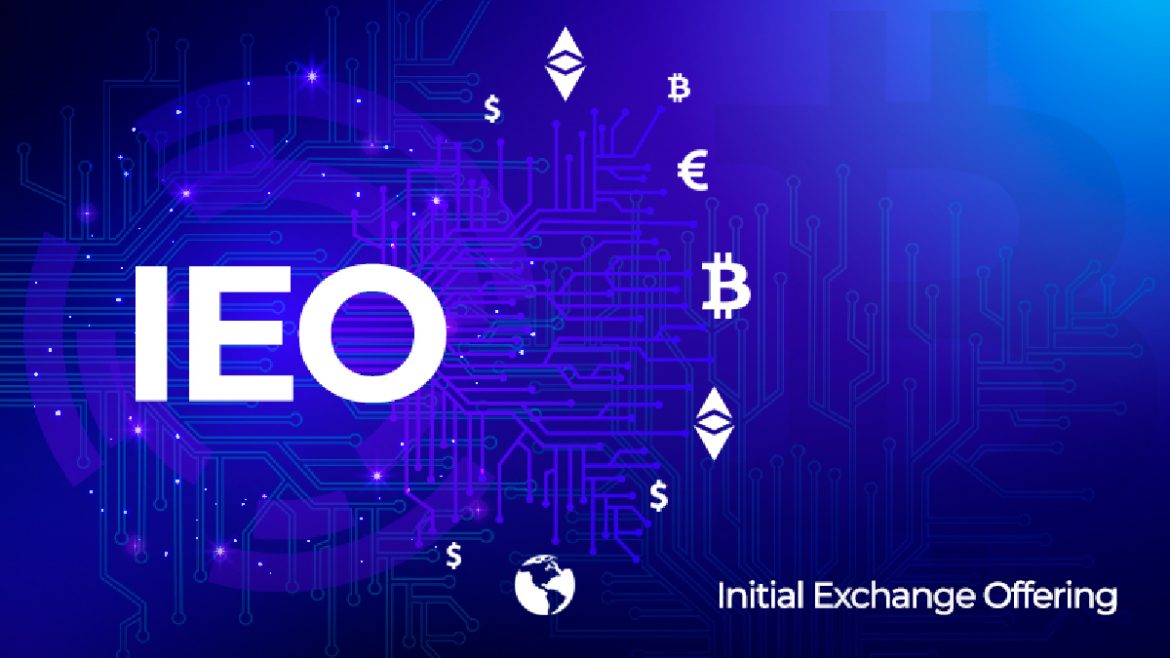 2017 was the year of ICOs and 2019 is the year of IEOs. ICOs have traditionally topped the list of methods of fundraising, however the cryptocurrency industry moves fast. The focus has already shifted from traditional methods to IEOs. Initial Coin Offerings were successful back in 2017 and helped projects raised millions of dollars, however there were a bunch of projects that didn't ever go live and ICOs naturally got a reputation for being scams. The evolution to raising money came in the form of Initial Exchange Offerings and in the list below, we're sharing the best performing IEOs in history.
BitTorrent
Funds raised: $7.2M
Price at IEO: $0.00012
Current price: $0.000283
BTT was launched in January 2019 on Binance's IEO platform – Binance Launchpad. The project raised $7.2 million USD. The project hit its hard card in under 15 minutes on the launchpad. BitTorrent is a popular file-sharing project and it has 100 million monthly active users from 138 countries. BitTorrent was acquired by TRON in 2018 and it is a TRC-10 token running on the TRON blockchain. BitTorrent's purpose is to improve file sharing. BitTorrent ranks 70th based on market capitalization. BTT is promoted by TRON and it has a high chance of correcting upwards.
Fetch.AI
Funds raised: $6M
Price at IEO: $0.0867
Current price: $0.0544
Fetch.AI powers an ecosystem of autonomous agents transacting with each other and constructing solutions to complex problems. Agents basically represent data and the platform provides an opportunity to sell this data and make a profit. It is a self-delivering platform. Fetch.ai's IEO was the fastest IEO in the history of Binance Launchpad. Immediately after the IEO, the price surged by 400 percent, however it didn't take very long for the coin to drop from its ATH. Now Fetch is trading at the $0.05 level, however an upward correction has been due for some time now.
Matic
Funds raised: $5M
Price at IEO: $0.00263
Current price: $0.012
Matic aims to help DApps in making and accepting crypto payments. It was created to make universal payments possible. Matic is solving the problem of Ethereum's scalability and solving the problem of high transaction fees and network costs. Currently, matic network is capable to handle over 50k transactions per second and building a layer on it, like Lightning Protocol on Bitcoin, could help increase this further. MATIC has an RoI of 187.40 percent and it is currently trading at $0.0129. Immediately after the IEO, the token's RoI peaked at 1400 percent, however since then it got corrected to a certain extent.
Bread
Funds raised: $32M
Price at IEO: $0.78
Current price: $0.237
Bread was launched on the Binance launchpad and it is one of the first few projects on the platform. It is used in the Bread cryptocurrency wallet. The token is used to provide loyalty rewards and a range of other benefits. Bread has acquired over half a million customers in over 150 countries. Bread is aiming to reduce customer's dependence on traditional banks and introduce them to the world of decentralized banking. Bread ranks 127 based on market capitalization. Bread describes its mobile applications as 'fully decentralized wallets' that connect directly to the blockchain network.
Bread has been popular in the crypto community and it is currently trading at $0.237.
Wink
Funds raised: $16M
Price at IEO: $0.00012
Current price: $0.000104
WINk is revolutionizing how we gamble online with its decentralized DApp platform. This altcoin is performing better than most other IEOs on Binance Launchpad. Wink has a global team and a wealth of experience in game and platform development. Wink ranks 128 based on market capitalization and its current market cap is $20.5 million.
There are many other IEOs, however the projects mentioned above have a competitive team and a solid product. The fundamentals and the team is strong. However, other tokens like Gifto, ALLIVE and OKUSD were also launched as IEOs and have performed consistently since their launch.
– This article was originally posted at CryptoTraderNews
About CryptoCurrencyWire ("CCW")
CryptoCurrencyWire (CCW) is a financial news and content distribution company that provides (1) access to a network of wire services via NetworkWire to reach all target markets, industries and demographics in the most effective manner possible, (2) article and editorial syndication to 5,000+ news outlets (3), enhanced press release services to ensure maximum impact, (4) social media distribution via the Investor Brand Network (IBN) to nearly 2 million followers, (5) a full array of corporate communications solutions, and (6) a total news coverage solution with CCW Prime. As a multifaceted organization with an extensive team of contributing journalists and writers, CCW is uniquely positioned to best serve private and public companies that desire to reach a wide audience of investors, consumers, journalists and the general public. By cutting through the overload of information in today's market, CCW brings its clients unparalleled visibility, recognition and brand awareness.
To receive instant SMS alerts, text CRYPTO to 888-902-4192 (U.S. Mobile Phones Only)
CryptoCurrencyNewsWire is where News, content and information converge via Crypto.
For more information, please visit https://www.cryptocurrencywire.com
Please see full terms of use and disclaimers on the CryptoCurrencyWire (CCW) website applicable to all content provided by CCW, wherever published or re-published: http://CCW.fm/Disclaimer
CryptoCurrencyWire (CCW)
New York, New York
www.cryptocurrencywire.com
212.994.9818 Office
Editor@CryptoCurrencyWire.com
CryptoCurrencyWire is part of the InvestorBrandNetwork.
This article contains Third-Party Content submitted by third parties, including articles submitted through the CCW Premium Partnership Program. All opinions, statements and representations expressed by such third parties are theirs alone and do not express or represent the views and opinions of CCW or its affiliates and owners. Content created by third parties is the sole responsibility of such third parties, and CCW does not endorse, guarantee or make representations concerning the accuracy and completeness of all third-party content. You acknowledge that by CCW providing you with this internet portal that makes accessible to you the ability to view third-party content through the CCW site, CCW does not undertake any obligation to you as a reader of such content or assume any liability relating to such third-party content. CCW expressly disclaims liability relating to such third-party content. CCW and its members, affiliates, successors, assigns, officers, directors, and partners assume no responsibility or liability that may arise from the third-party content, including, but not limited to, responsibility or liability for claims for defamation, libel, slander, infringement, invasion of privacy and publicity rights, fraud, or misrepresentation, or an private right of action under the federal securities laws of the United States or common law. Notwithstanding the foregoing, CCW reserves the right to remove third-party content at any time in its sole discretion.