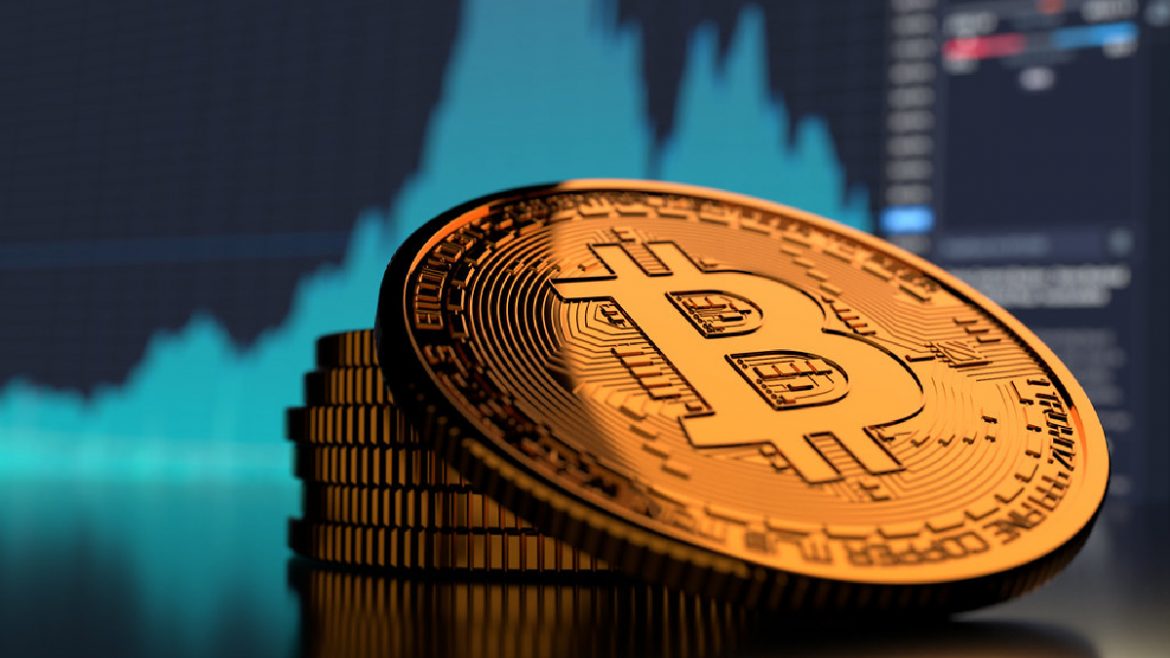 In the past decade, Bitcoin has performed extraordinarily well. Born in the ashes of the 2008 recession and global financial crisis, it rose like a phoenix with the intention of being a "P2P Electronic Cash" outside the central banking system and government control. Bitcoin has come a long way with its highs and lows.
The journey began in 2009 with the published whitepaper called Bitcoin: An Electronic Peer-to-Peer Cash System. While it took several years to be adopted outside of of the programmer and developer realm, Bitcoin has become somewhat of a success story, began a digital revolution, and spawned several alternative cryptocurrencies and tokens.
After hitting the financial world by storm, Bitcoin quickly rose to fame and became mainstream during the historic bull run of 2017 where it reached a historic $20K. Now, according to Coinmarketcap.com, there are approximately 4844 cryptocurrencies in circulation, with more in development as we speak.
Businesses as diverse as Microsoft, KFC and Expedia are accepting Bitcoin as a means of payment or store of value. So, while the first decade was filled with surprises and more often than not, hard on investors, the bull run of 2017 made more millionaires than the dotcom boom.
Not it appears that the future of crypto is in the hands of regulators – something cryptocurrency pioneers like Satoshi Nakamoto had fought against. Bitcoin was created with a vision to set money free from the shackles of centralization. While we live to see the irony of this, centralized institutions like Facebook and JPMorgan have stepped up in favor of digital currencies and put forward their own version of a piece of the future – a stablecoin.
Bitcoin's journey has proven to be both destructive and rewarding to trader's portfolio and the cryptocurrency market capitalization. Despite its detractors and several thousand competitors, Bitcoin is undoubtedly the world's largest cryptocurrency with over 66% market dominance and "brand awareness".
In the past decade, several attempts were made to revolutionize the global banking and finance ecosystem. Bitcoin has evoked the notion of digital currencies and has been the catalyst for asset tokenization.
In this article, we take a walk down memory lane and get a complete overview of the past decade in Bitcoin's history.
October 31, 2008
A white paper written by an anonymous developer, or group of developers, using the pseudonym Satoshi Nakamato was sent to everyone on a cryptography mailing list. The paper was titled 'Bitcoin: A Peer-to-Peer Electronic Cash System'. It set the belief that transactions should be able to exist without the need of a centralized institution or third party mediator. It also gave the first official description of the blockchain, the cryptography technology that underpins Bitcoin. Blockchain is a decentralized way of storing records across a global network of computers, using cryptography. Here's the TL;DR on blockchain.
January 3, 2009
The bitcoin network was introduced to the world.
Satoshi Nakamoto "mined" the very first block on the blockchain.
Six days later the first open-source bitcoin client was created, and three days after that Nakamoto completed the first transaction by sending 10 Bitcoins to developer Hal Finney. Rumors that Hal Finney is the original Satoshi hit the rumor mills for several years.
May 20, 2010
Software developer Laszlo Hanecz used Bitcoin as a medium of exchange. He paid 10,000 Bitcoins for purchasing 2 pizzas in 2010. The cryptocurrency community regrets this more than Hanecz ever could, as the cryptocurrency nearly reached $15K in December 2017. Imagine having 10,000 Bitcoins in December of 2017? He could have bought a whole franchise of pizza parlors across the United States. If only we knew then what we know now…
August 15, 2010
A major weakness was discovered in Bitcoin's blockchain security. It was discovered that transactions weren't being properly verified prior to being included on the log. Nine days later, that flaw was exploited and 184 billion Bitcoins were created. The development team was forced to act fast and erase the transactions and update Bitcoin's protocol to iron out the weakness. That was the first and the last time there was a major security breach in the Bitcoin Network.
April 16, 2011
Bitcoin hit the mainstream in 2011 as competitors such as Litecoin and Swiftcoin began to emerge. The diverse cryptocurrency landscape pushed Bitcoin's value higher to $15K. In April 2011, Time magazine referred to the currency as "true digital cash" in an article entitled Online Cash Bitcoin Could Challenge Governments, Banks. Bitcoin's value has risen and fallen many times over the last decade.
June 20, 2010
This was the birth of the very first cryptocurrency exchange.
Coinbase, a platform for those looking to store their digital coins, was formed by Brian Armstrong and Fred Ehrsam. It marked Bitcoin's journey further into the mainstream as platforms for its transfer and storage became more readily available. Coinbase has since grown into one of the most popular exchanges for crypto trading and wallet service for HODLers and traders.
October 29, 2013
Bitcoin's first near physical manifestation
The world's first public Bitcoin ATM was launched in a coffee shop in Vancouver, Canada. The machine allowed users to scan their palms before exchanging up to $3,000 worth of Bitcoin every day. There are currently over 4,000 Bitcoin ATMs across the world.
March 9, 2014
The world's largest Bitcoin Exchange at the time, Tokyo-based Mt Gox, filed for bankruptcy after ceasing all cryptocurrency withdrawals about a month previously. Launched in 2010, Mt Gox was handling 70% of all transactions worldwide by 2014. But a leaked memo claimed it had lost close to 850,000 Bitcoins in a theft worth $473 million that had gone unnoticed for years. It managed to recover 200,000 Bitcoins but its fate was already sealed.
April 26, 2016
Digital video game distribution platform Steam began accepting BTC for the first time, marking the popularity of Bitcoin. Players were able to purchase games using BitPay. It later stopped accepting Bitcoin in 2017, citing price "volatility" and rising network fees.
June 6, 2017
Bitcoin topped the value of gold for the first time after an 8% rise in value, thanks to several countries taking moves to legitimize the currency. Japan passed a law accepting it as a legal payment method, Russia announced it would legalize cryptocurrencies, and Norway began integrating Bitcoin accounts into its largest bank Skandiabanken. Bitcoin paved the way for a multitude of other cryptocurrencies.
December 18, 2017
Bitcoin hit its record high of $19,666 on cryptocurrency exchange Bitstamp, following a frenzied year that saw Bitcoin climb by more than 1300% as retail investors scrambled to buy.
June 29, 2018
Bitcoin slid to its lowest level since the December peak, hurt by tighter regulatory oversight across the world and waning interest from retail investors.
October 31, 2018
In 2009, Bitcoin was in its nascency. Fast forward to 2018 — Bitcoin saw an all-time high of almost $20,000 to an annual low of $3,125. Having experienced this wild swing, Bitcoin proved to be a massively volatile digital asset with no stability whatsoever.
Despite the speculation around regulations, Bitcoin's presence and adoption have been on the rise with 110 countries, almost 40 percent of the planet already being in the pro-Bitcoin list. Bitcoin gained traction among lawmakers and legacy financial companies, even companies accepting Bitcoin increased at a steady pace. In line with market evolution, regulatory bodies followed suit with countries such as South Korea, Japan, USA, India, Switzerland, Canada, etc imposing restrictions and demanding accountability.
Within 30 days the price plummeted to $3,500 level from $6,300. The bubble had burst again.
April 06, 2019
This is the historic day when the price made a solid comeback and the cryptocurrency was trading at the $5K level again. The sentiment became increasingly positive and high ticket pump and dump was frowned upon. Before altcoins, traders usually succumbed to adverse price movements caused by high ticket pumps and dumps. However, with more altcoins and stable coins coming into the market, the trades started showing early signs of smoothing. The price hit a daily high of $5,200 and low of $4,900.
May 09, 2019
The price climbed further from $5,900 to $6,100 and crossed strategically important resistance at $6K level. This was only the beginning of the ride. The price crossed $7,300 within three days and another $1,000 by May 16, 2019. The ascending trend continued till May 30, 2019 and the price started on a downward slope after testing critical resistance at $9,000.
June 21, 2019
Just when crypto Twitter had lost all hope, the price hit $10K for the first time in over a year and the sentiment increased market capitalization significantly. The price hit $14,000 on some exchanges on June 26, 2019 and then began swinging between $9,000 to $11,000, becoming somewhat "stable" and losing momentum. The price stayed within $10K for most of July, August and September. Since September, the price has stayed within $9,000.
There is a critical resistance that hasn't been tested since June 21, 2019 and while crypto Twitter is anxiously waiting for the bull run that comes before the Bitcoin halving, many analysts believe the bull run is over. The price was high and the market held momentum for a good 60 days before giving in to the bears. Perhaps this this is just as good as it can get.
– This article was originally posted at CryptoTraderNews
About CryptoCurrencyWire ("CCW")
CryptoCurrencyWire (CCW) is a financial news and content distribution company that provides (1) access to a network of wire services via NetworkWire to reach all target markets, industries and demographics in the most effective manner possible, (2) article and editorial syndication to 5,000+ news outlets (3), enhanced press release services to ensure maximum impact, (4) social media distribution via the Investor Brand Network (IBN) to nearly 2 million followers, (5) a full array of corporate communications solutions, and (6) a total news coverage solution with CCW Prime. As a multifaceted organization with an extensive team of contributing journalists and writers, CCW is uniquely positioned to best serve private and public companies that desire to reach a wide audience of investors, consumers, journalists and the general public. By cutting through the overload of information in today's market, CCW brings its clients unparalleled visibility, recognition and brand awareness.
To receive instant SMS alerts, text CRYPTO to 888-902-4192 (U.S. Mobile Phones Only)
CryptoCurrencyNewsWire is where News, content and information converge via Crypto.
For more information, please visit https://www.cryptocurrencywire.com
Please see full terms of use and disclaimers on the CryptoCurrencyWire (CCW) website applicable to all content provided by CCW, wherever published or re-published: http://CCW.fm/Disclaimer
CryptoCurrencyWire (CCW)
New York, New York
www.cryptocurrencywire.com
212.994.9818 Office
Editor@CryptoCurrencyWire.com
CryptoCurrencyWire is part of the InvestorBrandNetwork.
This article contains Third-Party Content submitted by third parties, including articles submitted through the CCW Premium Partnership Program. All opinions, statements and representations expressed by such third parties are theirs alone and do not express or represent the views and opinions of CCW or its affiliates and owners. Content created by third parties is the sole responsibility of such third parties, and CCW does not endorse, guarantee or make representations concerning the accuracy and completeness of all third-party content. You acknowledge that by CCW providing you with this internet portal that makes accessible to you the ability to view third-party content through the CCW site, CCW does not undertake any obligation to you as a reader of such content or assume any liability relating to such third-party content. CCW expressly disclaims liability relating to such third-party content. CCW and its members, affiliates, successors, assigns, officers, directors, and partners assume no responsibility or liability that may arise from the third-party content, including, but not limited to, responsibility or liability for claims for defamation, libel, slander, infringement, invasion of privacy and publicity rights, fraud, or misrepresentation, or an private right of action under the federal securities laws of the United States or common law. Notwithstanding the foregoing, CCW reserves the right to remove third-party content at any time in its sole discretion.