Token Fest, the world's premier enterprise blockchain conference and expo for the business and technology of tokenization, is fast approaching the Eastern Seaboard of the U.S. This exclusive, two-day event is happening Sept. 13-14, 2018, at the Seaport Hotel and World Trade Center's vibrant, waterfront location in historic Boston, Massachusetts.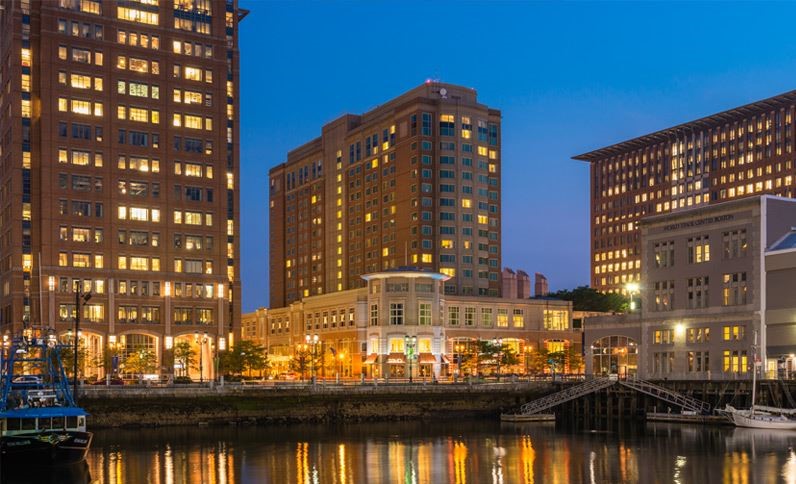 More than 4,000 attendees are expected to gather in Boston for Token Fest, an intriguing networking event focused on bringing together industry thought leaders who are pioneering innovative solutions for the token economy. Thousands of senior-level decision makers will converge in Boston for this exciting deep dive into blockchain's cutting-edge possibilities. More than 200 speakers and another 200 exhibitors from 50 of the world's most technologically advanced countries will be at Token Fest to share knowledge, collaborate and gain insights from like-minded, forward-thinking tech-heads.
This highly anticipated event comes on the heels of Token Fest's stunningly successful inaugural event held March 2018 in San Francisco. Six months later and the Token Fest team heads to the East Coast, doubling the number of attendees, exhibitors and speakers, and attracting an enviable rush of interest from the blockchain and crypto community at large.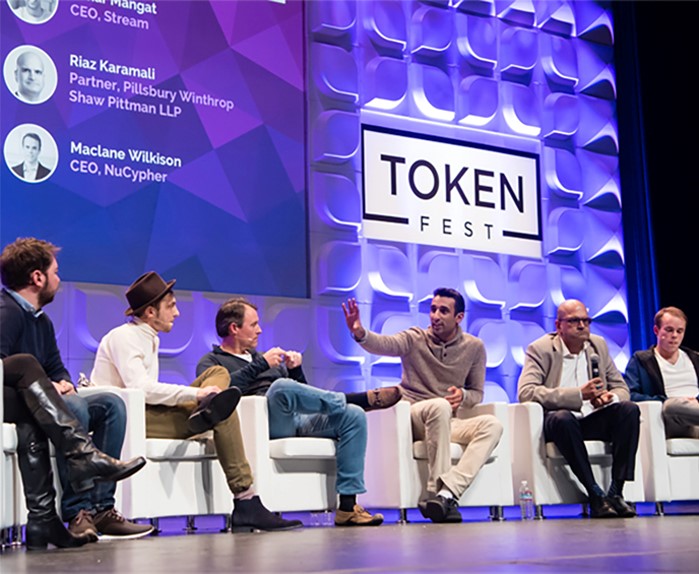 "After the success of Token Fest San Francisco, we wanted to take the event to another city that embraces innovation in all its forms — making Boston the ideal choice," said Brinkley Warren, co-founder and co-producer of Token Fest. "As an emerging East Coast hub for blockchain enthusiasts, we are thrilled to bring Token Fest's unique slate of programming to a city that prides itself on blending tradition with ingenuity."
Token Fest is already a top talking point for blockchain enthusiasts and fintech experts eager to gain the very latest information from the rapidly evolving blockchain arena. And why not? There's a growing list of entrepreneurs, investors, developers and others being added daily to the list of attendees and speakers. Among the speakers with Token Fest tickets already in hand are:
Jeremy Allaire, CEO of Circle
Patrick Byrne, CEO of Overstock.com
Eric Ly, Co-Founder of LinkedIn
Ned Scott, CEO of Steemit
Michael Casey, Senior Advisor to the MIT Digital Currency Initiative at MIT's Media Lab
Adam Draper, CEO of Boost VC
David Wachsman, CEO of Wachsman
Alex Mashinsky, Founder of Celsius Network
Nick Spanos, Co-Founder of Zap.org
Marshall Hayner, CEO of Metal
Olga Feldmeier, CEO of Smart Valor
Christine Mohan, Co-Founder of Civil
Andy Bromberg, CEO of Coinlist
Kain Warwick, Founder of Havven
Token Fest provides a unique networking environment where relationships are easily established and nurtured. With two full days of programming that includes a conference and expo, several high-profile, off-site parties, and an atmosphere that generates creativity and innovation, Token Fest is a not-to-be-missed event.
For those making a Top 10 To Do list, some of the notable topics on tap at Token Fest feature insights on digital asset management and custody, security token, crypto exchange architecture, institutional investing strategies, regulation and compliance, and enterprise blockchain integrations. The event will also feature a new trifold conference format designed for VIP's titled "Institutional Strategy, Accredited Investors/Family Offices, and Enterprise Professionals." The enhanced program reinforces Token Fest's commitment to produce the highest caliber of educational and networking experiences for senior level executives exploring blockchain solutions.
Token Fest organizers know that hard work deserves some solid down time and have created several networking experiences that offer attendees a chance to dress up for a Black Tie Token Poker Tournament, dress down for an outdoor VIP party at Fenway Park during a Boston Red Sox game, and make an entrance at a truly exciting closing party at Club Royale, Boston's most exclusive night club.
Token Fest's lineup of keynotes, fireside chats, moderated panels, along with an ICO competition, are sure to keep attendees happy and busy as they dig through an exhibit floor showcasing some of the latest in blockchain industry solutions. For the real technology connoisseur, Token Fest is destined to be a pure smorgasbord of nonstop, energizing information and close encounter opportunities targeting the future.
For more information, visit https://tokenfest.io
More from CryptoCurrencyWire
About CryptoCurrencyWire ("CCW")
CryptoCurrencyWire (CCW) is a financial news and content distribution company that provides (1) access to a network of wire services via NetworkWire to reach all target markets, industries and demographics in the most effective manner possible, (2) article and editorial syndication to 5,000+ news outlets (3), enhanced press release services to ensure maximum impact, (4) social media distribution via the Investor Brand Network (IBN) to nearly 2 million followers, (5) a full array of corporate communications solutions, and (6) a total news coverage solution with CCW Prime. As a multifaceted organization with an extensive team of contributing journalists and writers, CCW is uniquely positioned to best serve private and public companies that desire to reach a wide audience of investors, consumers, journalists and the general public. By cutting through the overload of information in today's market, CCW brings its clients unparalleled visibility, recognition and brand awareness.
CryptoCurrencyNewsWire is where News, content and information converge via Crypto.
For more information, please visit https://www.cryptocurrencywire.com
Please see full terms of use and disclaimers on the CryptoCurrencyWire (CCW) website applicable to all content provided by CCW, wherever published or re-published: http://CCW.fm/Disclaimer
CryptoCurrencyWire (CCW)
New York, New York
www.cryptocurrencywire.com
212.994.9818 Office
Editor@CryptoCurrencyWire.com