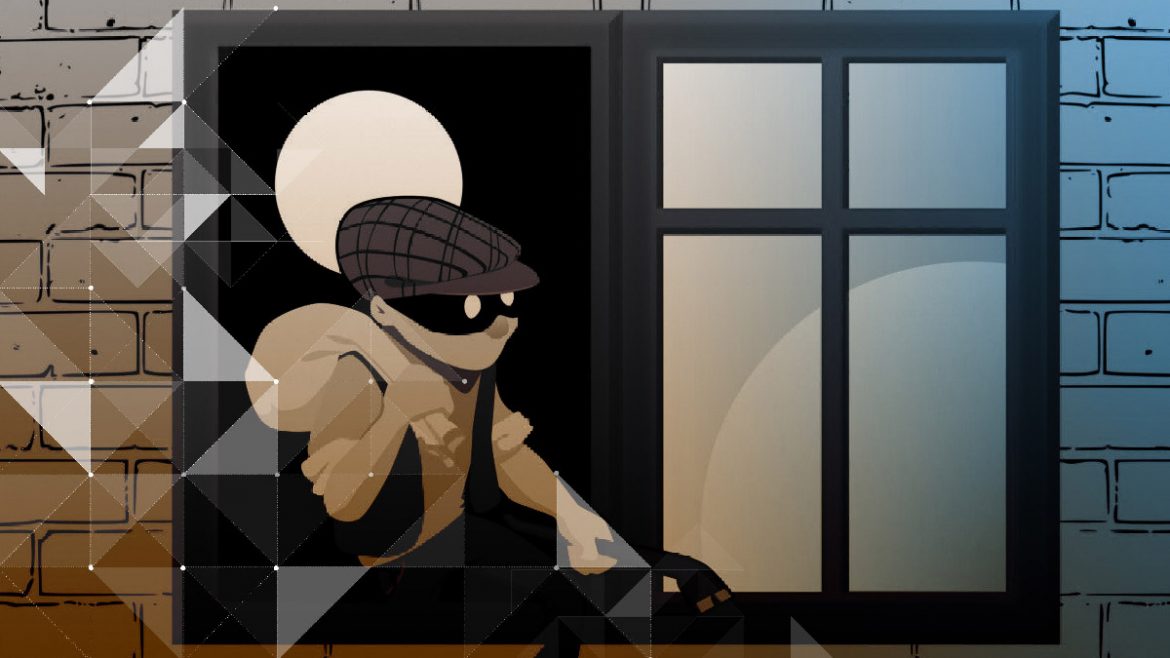 Sure, there's been some great ICOs in our time and quite a few of you reading this may have even made a few bucks or so on some of them. However, as we all know, scam ICOs have effectively squashed investor excitement and all but killed the ICO industry.
ICO "exit scams" happen when cryptocurrency startups collect money from investors through initial coin offerings (ICOs), only to quickly disappear along with said investor funds.
Another rather lucrative scam is the claiming of a "hack" that results in the loss of investor funds. While it's hard to actually prove these type of scams, it's pretty much accepted around the industry that companies like Veritaseum fabricated breaches in order to make off with a reported $54 million.
So who are the biggest culprits?
Let's take a look!
Number 5
Even the bottom rung of today's ladder stole enough money to make old Ebenezer Scrooge smile rather broadly. While I'm unable to find any credible updates, back in 2017 Canadian authorities froze the assets of the founders of Vanbex, a blockchain consulting firm that allegedly raised $22 million in a fraudulent funds for their upcoming altcoin FUEL.
FUEL was purportedly a token that was going to give investors massive returns because it was designed to provide an ecosystem for the company's smart contracts system. In the FUEL ICO, the two founders of Vanbex reportedly raised more than $22 million, which was at least partially responsible for funding the pair's lavish lifestyle that included the leasing of a Lamborghini Aventador S, the purchase of two brand new Land Rovers, and a $3 million condominium in Vancouver.
Number 4
While not exactly an ICO and quite probably was a real breach of the services, the $30 million lost and the resulting 513,000 frozen Ether across almost 600 wallets due to a "security flaw" in Parity's Multisig Wallets is enough for them to make the list.
Back in 2017, a hacker or hackers cracked what was thought to be a safe wallet and used a flaw in the code and a two-step process to enable them to snag Ether from multi-signature wallets.
Luckily for those Ether owners, several "white hat" anti-hackers worked their magic and were able to trace the stolen crypto and return at least most of it. On and even luckier note, this past January The Ethereum Foundation announced that they were bestowing a $5 million grant on Parity Technologies, the Foundation's largest award to date.
Number 3
Coming in with $32 million lost is Centratech, which found a lot of its initial "fame" thanks to celebrity backing from names like DJ Khaled and Floyd Mayweather. Centratech was meant to create a sort of a mirror of the tradition debit card platform's of Visa and MasterCard in that it would enable investors to exchange cryptocurrencies for fiat money.
Unfortunately for them and the investors that forked over their hard earned altcoins, Centratech turned out to be an ICO exit scam and no one has seen a dime returned.
Number 2
Now we take a huge jump in the amounts stolen with one you've probably been waiting to see — OneCoin. Basically, OneCoin was simply a multi-level Ponzi scheme, even being labeled one in India back in 2017, and from the very beginning the development team and little to nothing to provide investors and absolutely no working prototype.
Numerous governments warned against investing with OneCoin but that didn't stop them from being able to steal millions upon millions. According to reports, on April 24th, 2017, Indian authorities raided a OneCoin meeting and arrested 18 employees, but not before they had scammed investors out of up to $350 million.
Now admittedly, these numbers vary quite drastically depending on the source, but the fact is it was a scam from the word go and a lot of people lost money.
The Grand Poobah
Okay, I may have missed someone else in my research but I did spend a good bit of time looking, and no one even came close to the number one on my list.
PinCoin and iFan were congruent scams executed by a Vietnamese cryptocurrency organization known as Modern Tech, and their scheme raised an amazing $660 million and scammed over 30,000 investors. In a typical Ponzi-esque fashion, Modern Tech initially rewarded investors with outright cash for their PinCoin investments, but soon began paying out rewards to in iFan tokens.
You can guess the next steps.
Investors quickly found that their iFan tokens were worthless and the Modern Tech team disappeared completely, of course taking the pool of investments with them. As of this writing, I wasn't able to find anything regarding the team of seven Vietnamese nationals that seem to have vanished with over a quarter of a billion dollars, so if you hear or find anything bout them, give us a shout below.
As We Always Say
Do your homework folks! Make sure you do a little research before investing in any new company, let alone a crypto startup. Of course not every ICO is a scam and there are still some great projects slated to debut this year, so don't forego some excellent investment opportunities simply because a few bad apples are in the barrel at almost any given time.
Be smart, be wary, and do a little background work on any company you're thinking about investing with.
– This article was originally posted at CryptoTraderNews
About CryptoCurrencyWire ("CCW")
CryptoCurrencyWire (CCW) is a financial news and content distribution company that provides (1) access to a network of wire services via NetworkWire to reach all target markets, industries and demographics in the most effective manner possible, (2) article and editorial syndication to 5,000+ news outlets (3), enhanced press release services to ensure maximum impact, (4) social media distribution via the Investor Brand Network (IBN) to nearly 2 million followers, (5) a full array of corporate communications solutions, and (6) a total news coverage solution with CCW Prime. As a multifaceted organization with an extensive team of contributing journalists and writers, CCW is uniquely positioned to best serve private and public companies that desire to reach a wide audience of investors, consumers, journalists and the general public. By cutting through the overload of information in today's market, CCW brings its clients unparalleled visibility, recognition and brand awareness.
To receive instant SMS alerts, text CRYPTO to 77948 (U.S. Mobile Phones Only)
CryptoCurrencyNewsWire is where News, content and information converge via Crypto.
For more information, please visit https://www.CryptoCurrencyWire.com
Please see full terms of use and disclaimers on the CryptoCurrencyWire (CCW) website applicable to all content provided by CCW, wherever published or re-published: http://CCW.fm/Disclaimer
CryptoCurrencyWire (CCW)
New York, New York
www.CryptoCurrencyWire.com
212.994.9818 Office
Editor@CryptoCurrencyWire.com
This article contains Third-Party Content submitted by third parties, including articles submitted through the CCW Premium Partnership Program. All opinions, statements and representations expressed by such third parties are theirs alone and do not express or represent the views and opinions of CCW or its affiliates and owners. Content created by third parties is the sole responsibility of such third parties, and CCW does not endorse, guarantee or make representations concerning the accuracy and completeness of all third-party content. You acknowledge that by CCW providing you with this internet portal that makes accessible to you the ability to view third-party content through the CCW site, CCW does not undertake any obligation to you as a reader of such content or assume any liability relating to such third-party content. CCW expressly disclaims liability relating to such third-party content. CCW and its members, affiliates, successors, assigns, officers, directors, and partners assume no responsibility or liability that may arise from the third-party content, including, but not limited to, responsibility or liability for claims for defamation, libel, slander, infringement, invasion of privacy and publicity rights, fraud, or misrepresentation, or an private right of action under the federal securities laws of the United States or common law. Notwithstanding the foregoing, CCW reserves the right to remove third-party content at any time in its sole discretion.