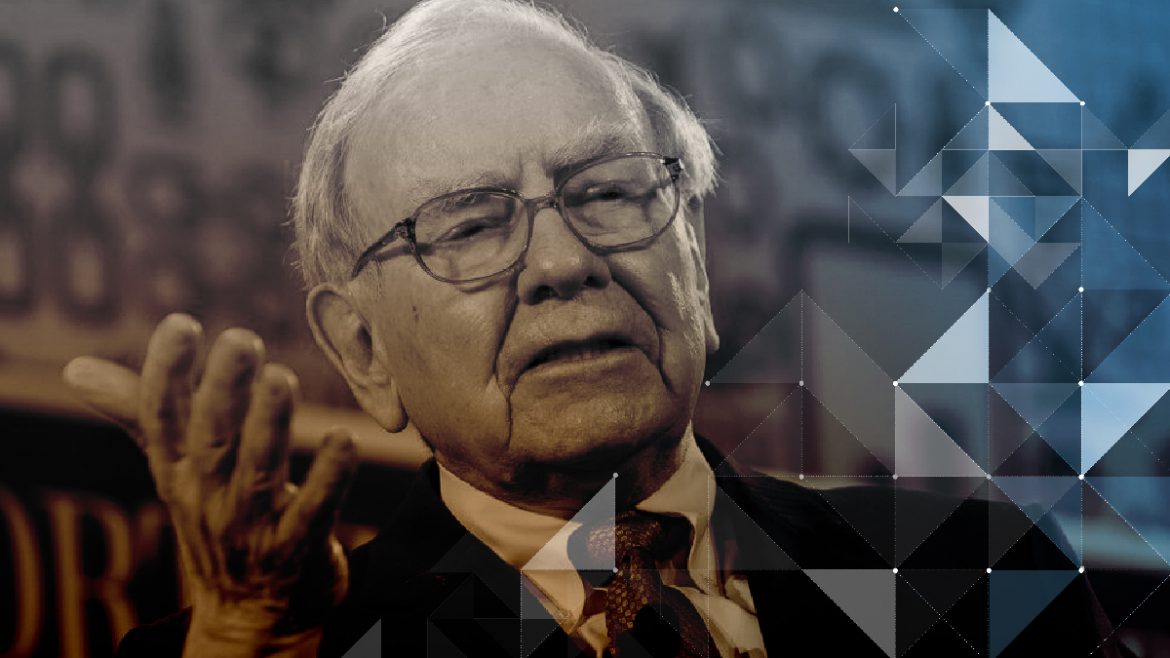 Warren Buffett has compared Bitcoin and cryptocurrencies to tulips and a bubble. While most successful American entrepreneurs have taken the same road and steered clear of any interest in cryptocurrencies, Warren has referred to Bitcoin as rat poison squared. In an interview with CNBC in the spring of 2018, Warren elaborated his feelings on Bitcoin for six minutes. He compared investing in Bitcoin to investing in gold, which happens to be another asset he dislikes, saying that it is "non-productive" as opposed to buying shares of a "productive" business that creates goods.
Warren points out that gold has only grown "0.1 or 0.2% per year since the time of Christ."
Across his 40+ shareholder letters, Buffett has consistently advocated a cautious investment strategy. And it is nothing less than surprising that a man of his financial prowess dislikes and criticizes cryptocurrencies. While there is an overall negative sentiment against Bitcoin by the financial elite, finance CEOs and billionaires are divided on this issue.
The question is: What is Bitcoin? Is it an asset? Is it a "store of value" or something more than that? At the moment it is not being used as a currency. There are a few Altcoins being used for faster transactions, but in terms of other real world use cases, cryptocurrencies aren't being used that often. While vendors do have a pro-bitcoin stance, there aren't enough exciting examples of bitcoin used at point of sale. Arnhem in Netherlands is believed to be a Bitcoin friendly city. The city's website offers modest numbers, their most active Bitcoin month translated to under €10,000 worth of transactions. While it is a good number, it hasn't changed much over the past few months. The question is, is that the best that Bitcoin can do?
For what it's worth, a few changes/improvements could make bitcoin the first choice as a point-of-sale currency. The current requirements of high computing power, tech involvement in storing and exchanging make it difficult to use it in retail. It could make the cut to being a store of value with increased fungibility, low risk of inflation and quicker transactions.
In present times when overseas transactions take nothing less than days to process and their are high associated costs, if the world's most renowned financial investor and magnate believes Bitcoin is rat poison, it is not a good indication for the cryptocurrencies future. There are a lot of challenges like scalability and infrastructure requirements to tackle, before it sees mainstream adoption.
– This article was originally posted at CryptoTraderNews
About CryptoCurrencyWire ("CCW")
CryptoCurrencyWire (CCW) is a financial news and content distribution company that provides (1) access to a network of wire services via NetworkWire to reach all target markets, industries and demographics in the most effective manner possible, (2) article and editorial syndication to 5,000+ news outlets (3), enhanced press release services to ensure maximum impact, (4) social media distribution via the Investor Brand Network (IBN) to nearly 2 million followers, (5) a full array of corporate communications solutions, and (6) a total news coverage solution with CCW Prime. As a multifaceted organization with an extensive team of contributing journalists and writers, CCW is uniquely positioned to best serve private and public companies that desire to reach a wide audience of investors, consumers, journalists and the general public. By cutting through the overload of information in today's market, CCW brings its clients unparalleled visibility, recognition and brand awareness.
To receive instant SMS alerts, text CRYPTO to 77948 (U.S. Mobile Phones Only)
CryptoCurrencyNewsWire is where News, content and information converge via Crypto.
For more information, please visit https://www.CryptoCurrencyWire.com
Please see full terms of use and disclaimers on the CryptoCurrencyWire (CCW) website applicable to all content provided by CCW, wherever published or re-published: http://CCW.fm/Disclaimer
CryptoCurrencyWire (CCW)
New York, New York
www.CryptoCurrencyWire.com
212.994.9818 Office
Editor@CryptoCurrencyWire.com
This article contains Third-Party Content submitted by third parties, including articles submitted through the CCW Premium Partnership Program. All opinions, statements and representations expressed by such third parties are theirs alone and do not express or represent the views and opinions of CCW or its affiliates and owners. Content created by third parties is the sole responsibility of such third parties, and CCW does not endorse, guarantee or make representations concerning the accuracy and completeness of all third-party content. You acknowledge that by CCW providing you with this internet portal that makes accessible to you the ability to view third-party content through the CCW site, CCW does not undertake any obligation to you as a reader of such content or assume any liability relating to such third-party content. CCW expressly disclaims liability relating to such third-party content. CCW and its members, affiliates, successors, assigns, officers, directors, and partners assume no responsibility or liability that may arise from the third-party content, including, but not limited to, responsibility or liability for claims for defamation, libel, slander, infringement, invasion of privacy and publicity rights, fraud, or misrepresentation, or an private right of action under the federal securities laws of the United States or common law. Notwithstanding the foregoing, CCW reserves the right to remove third-party content at any time in its sole discretion.