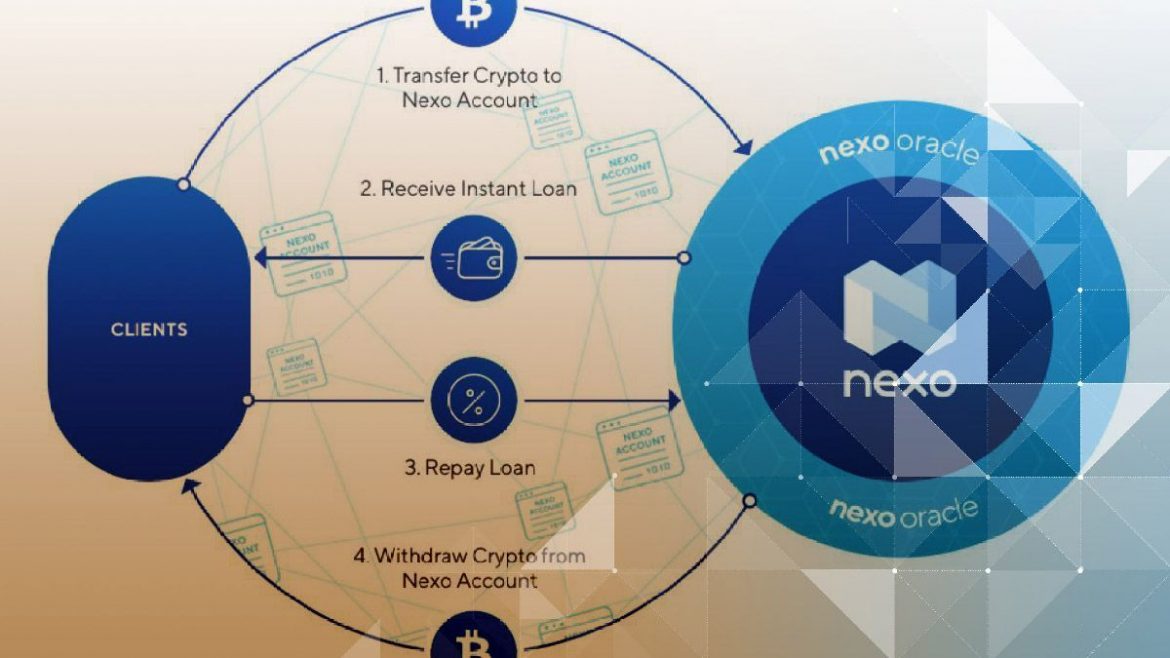 There's been a lot of talk about how cryptocurrency has the ability to compete with institutions through democratization, but there's been minimal focus on its actual capabilities. You've probably heard plenty of discussions about how crypto offers financial services to the unbanked population or how it makes it easier for people to connect with lenders and investors.
But how?
If you're tired of listening to the same conversations, there's a platform you might be interested in called Nexo.
Nexo is a blockchain-based loan system developed by Credissimo, a FinTech company based in Malta. It's the world's first instant crypto loan service, and it has been making major moves in the industry by offering USD and EUR loans to users instantly, without the need for credit checks and unnecessary paperwork. Here's how it works.
First, you register for a lending account by visiting the Nexo platform website.
Deposit your crypto assets into the account. Nexo currently supports Bitcoin, Ethereum, Rupple, Litecoin, NEXO, and Binance coin.
Complete the verification process under the "My Profile" section of the platform.
Go to the section labeled "Withdraw Loan" to see your available loan amount. Then, enter the required financial information and choose how you want to withdraw the money.
It's that simple. There are no hidden fees and minimum loan repayments, and interest is around 8% APR if you pay with NEXO and 16% with other currencies. With that said, the actual interest rate is calculated automatically by the Nexo Oracle platform, so rates may vary. The good news is that interest is only tacked on to the money you've actually spent, not what's been given to you.
The crypto assets you deposit into the Nexo Account are managed by a smart contract and are stored in a secure location, protected by the SEC-approved custodian BitGo, where they'll only be accessed if you fail to repay your loan. What's more, if you use NEXO to repay your loans, you'll receive a lower interest rate. And by holding NEXO tokens, you might even qualify for higher loan limits.
In terms of security:
The Nexo team has been continuously audited by Deloitte without any issues.
Credissimo has more than a decade of experience providing financial services to people across Europe and work under the supervision of various European Banking and Financial Service Regulators.
Nexo uses Onfido, the same service used by TransferWise, Coinbase, and HSBC, to adhere to the strictest KYC and AML compliance standards.
When it comes time to pay your loan, you can send money with fiat through a bank transfer or by sending crypto assets directly to the Nexo platform.
Changing the Way People Borrow
Nexo has the ability to completely change the way people borrow money. This is especially true for the payday loan industry, APR rates can be as high as 400% or even 800%. With Nexo, borrowers know what to expect from the minute they start the lending process. It removes the predatory aspect commonly associated with short-term lending, making it easier for anyone to qualify for a loan.
So, maybe that wide-scale financial disruption will be coming sooner than later.
– This article was originally posted at CryptoTraderNews
About CryptoCurrencyWire ("CCW")
CryptoCurrencyWire (CCW) is a financial news and content distribution company that provides (1) access to a network of wire services via NetworkWire to reach all target markets, industries and demographics in the most effective manner possible, (2) article and editorial syndication to 5,000+ news outlets (3), enhanced press release services to ensure maximum impact, (4) social media distribution via the Investor Brand Network (IBN) to nearly 2 million followers, (5) a full array of corporate communications solutions, and (6) a total news coverage solution with CCW Prime. As a multifaceted organization with an extensive team of contributing journalists and writers, CCW is uniquely positioned to best serve private and public companies that desire to reach a wide audience of investors, consumers, journalists and the general public. By cutting through the overload of information in today's market, CCW brings its clients unparalleled visibility, recognition and brand awareness.
To receive instant SMS alerts, text CRYPTO to 77948 (U.S. Mobile Phones Only)
CryptoCurrencyNewsWire is where News, content and information converge via Crypto.
For more information, please visit https://www.CryptoCurrencyWire.com
Please see full terms of use and disclaimers on the CryptoCurrencyWire (CCW) website applicable to all content provided by CCW, wherever published or re-published: http://CCW.fm/Disclaimer
CryptoCurrencyWire (CCW)
New York, New York
www.CryptoCurrencyWire.com
212.994.9818 Office
Editor@CryptoCurrencyWire.com
This article contains Third-Party Content submitted by third parties, including articles submitted through the CCW Premium Partnership Program. All opinions, statements and representations expressed by such third parties are theirs alone and do not express or represent the views and opinions of CCW or its affiliates and owners. Content created by third parties is the sole responsibility of such third parties, and CCW does not endorse, guarantee or make representations concerning the accuracy and completeness of all third-party content. You acknowledge that by CCW providing you with this internet portal that makes accessible to you the ability to view third-party content through the CCW site, CCW does not undertake any obligation to you as a reader of such content or assume any liability relating to such third-party content. CCW expressly disclaims liability relating to such third-party content. CCW and its members, affiliates, successors, assigns, officers, directors, and partners assume no responsibility or liability that may arise from the third-party content, including, but not limited to, responsibility or liability for claims for defamation, libel, slander, infringement, invasion of privacy and publicity rights, fraud, or misrepresentation, or an private right of action under the federal securities laws of the United States or common law. Notwithstanding the foregoing, CCW reserves the right to remove third-party content at any time in its sole discretion.